Imagine Me
Juliette Ferrars. Ella Sommers. Which is the truth and which is the lie?Now that Ella knows who Juliette is and what she was created for, things have only become more complicated. As she struggles to understand the past that haunts her and looks to a future more uncertain than ever, the lines...
If We Were Villains
Oliver Marks has just served ten years for the murder of one of his closest friends - a murder he may or may not have committed. On the day he`s released, he`s greeted by the detective who put him in prison. Detective Colborne is retiring, but before he does, he wants to know what really happened...
It Ends With Us
SOMETIMES THE ONE WHO LOVES YOU IS THE ONE WHO HURTS YOU THE MOST.Lily hasn`t always had it easy, but that`s never stopped her from working hard for the life she wants. She`s come a long way from the small town in Maine where she grew up – she graduated from college, moved to Boston, and started...
Twisted Love
Alex Volkov is a devil blessed with the face of an angel and cursed with a past he can't escape.Driven by a tragedy that has haunted him for most of his life, his ruthless pursuits for success and vengeance leave little room for matters of the heart.But when he's forced to look after his best...
No Longer Human
Portraying himself as a failure, the protagonist of Osamu Dazai's No Longer Human narrates a seemingly normal life even while he feels himself incapable of understanding human beings. Oba Yozo's attempts to reconcile himself to the world around him begin in early childhood, continue through high...
November 9
Fallon meets Ben, an aspiring novelist, the day before her scheduled cross-country move. Their untimely attraction leads them to spend Fallon's last day in L.A. together, and her eventful life becomes the creative inspiration Ben has always sought for his novel. Over time and amidst the various...
The Queen of Nothing
The intoxicating and bloodthirsty finale to the New York Times bestselling The Cruel Prince, nominated for the CILIP CARNEGIE MEDAL 2019, and New York Times bestseller The Wicked King, winner of the Best YA Fantasy category in the Goodreads Choice Awards
Pride and Prejudice
Includes pictures, notes and an extensive section on Jane Austen's life and works. The pride of high-ranking Mr Darcy and the prejudice of middle-class Elizabeth Bennet conduct an absorbing dance through the rigid social hierarchies of early-nineteenth-century England, with the passion of the two...
As Good As Dead - Volume 3
Pip is used to online death threats, but there's one that catches her eye, someone who keeps asking: who will look for you when you're the one who disappears? And it's not just online. Pip has a stalker who knows where she lives. The police refuse to act and then Pip finds connections between her...
Secret History
A misfit at an exclusive New England college, Richard finds kindred spirits in the five eccentric students of his ancient Greek class. But his new friends have a horrific secret. When blackmail and violence threaten to blow their privileged lives apart, they drag Richard into the nightmare that...
The Picture of Dorian Gray
Includes pictures, notes and an extensive section on Oscar Wilde's life and works. Dorian Gray is having his picture painted by Basil Hallward, who is charmed by his looks. But when Sir Henry Wotton visits, and seduces Dorian into the worship of youthful beauty with an intoxicating speech, Dorian...
Restore Me
The book that all SHATTER ME fans have been waiting for is finally here. The fourth incredible instalment of Tahereh Mafi's New York Times bestselling YA fantasy series perfect for fans of Sarah J. Maas, Victoria Aveyard's The Red Queen, Stranger Things and Leigh Bardugo's Six of CrowsThe girl with...
Verity
Are you ready to stay up all night? Rebecca meets Gone Girl in this shocking, unpredictable thriller with a twist that will leave you reeling . . . The TikTok sensation from the author of It Ends With Us.Lowen Ashleigh is a struggling writer on the brink of financial ruin when she accepts the job...
Confess
From bestselling author Colleen Hoover, comes a new novel about risking everything for love - and finding your heart somewhere between the truth and lies. Auburn Reed has her entire life mapped out. Her goals are in sight and there's no room for mistakes. But when she walks into a Dallas art studio...
Loveless
Loveless is Alice Oseman's fourth novel and is a story of identity and self-acceptance, as protaganist Georgia and her friends discover true love isn't limited to romance. Georgia has never been in love, never kissed anyone, never even had a crush –but as a fanfic-obsessed romantic she's sure...
Blood of Elves
The Witcher, Geralt of Rivia, holds the fate of the world in his hands in the New York Times bestselling first novel in the Witcher series that inspired the Netflix show and video games.For more than a hundred years, humans, dwarves, gnomes and elves lived together in relative peace. But times have...
Nostalgia
'Cartarescu is one of the great literary voices of Central Europe' Olga Tokarczuk, Nobel Prize winner and author of Flights'Creator of a universe that's caught between dream and reality, Cartarescu is a revelation' El PaisA dreamlike novel of memory and magic, Nostalgia turns the dark world of...
Only a Monster
The sweeping romance of Passenger meets the dark fantasy edge of This Savage Song in this stunning contemporary fantasy debut from Vanessa Len, where the line between monster and hero is razor thin.Don't forget the rule. No one can know what you are. What we are. You must never tell anyone about...
Frankenstein
Part of Alma Classics Evergreens series at 4.99, this new edition of Frankenstein contains pictures and an extensive section on Shelley's life and works. Since it was first published in 1818, Mary Shelley's seminal novel has generated countless print, stage and screen adaptations, but none has ever...
Before the Coffee Gets Cold
In a small back alley in Tokyo, there is a cafe which has been serving carefully brewed coffee for more than one hundred years. But this coffee shop offers its customers a unique experience: the chance to travel back in time.In Before the Coffee Gets Cold, we meet four visitors, each of whom is...
Notes from Underground
Part of Alma Classics Evergreen series, this new edition includes pictures and section on Dostoevsky's life and works. Seen by many as the first existentialist novel, Notes from Underground was a pivotal moment in the development of modern literature and has inspired countless novelists, thinkers...
All Your Perfects
INSTANT NEW YORK TIMES BESTSELLERThe #1 New York Times bestselling author of It Ends with Us-whose writing is "emotionally wrenching and utterly original" (Sara Shepard, New York Times bestselling author of the Pretty Little Liars series)-delivers a tour de force novel about a troubled marriage and...
I Was Born for This
The third novel from the phenomenally talented Alice Oseman – one of the most talked about YA writers in recent years.For Angel Rahimi life is about one thing: The Ark – a pop-rock trio of teenage boys who are taking the world by storm. Being part of The Ark's fandom has given her everything she...
The Cousins
The Storys are the envy of their neighbours: owners of the largest property on their East Coast island, they are rich, beautiful, and close. Until it all falls apart. The four children are suddenly dropped by their mother with a single sentence:You know what you did.They never hear from her...
Solitaire
In case you're wondering, this is not a love story."The Catcher in the Rye for the digital age" The TimesMy name is Tori Spring. I like to sleep and I like to blog. Last year – before all that stuff with Charlie and before I had to face the harsh realities of A-Levels and university applications...
La lumiere etait si parfaite
Comment le destin a-t-il pu lui echapper a ce point ? Devenue mere au foyer a la naissance de ses enfants, Megg fait face aujourd'hui a une ado en crise qu'elle ne reconnait plus. Son mari n'est d'aucune aide pour les taches quotidiennes. Et puis il y a eu le coup de grace, cette salete d'infarctus...
The Ballad of Never After
The fiercely-anticipated sequel to the #1 New York Times bestseller Once Upon a Broken Heart, starring Evangeline Fox and the Prince of Hearts on a new journey of magic, mystery, and heartbreak.Not every love is meant to be.After Jacks, the Prince of Hearts, betrays her, Evangeline Fox swears...
King of Wrath
She's the wife he never wanted . . . and the weakness he never saw coming.Ruthless. Meticulous. Arrogant. Dante Russo thrives on control, both personally and professionally.The billionaire CEO never planned to marry – until the threat of blackmail forces him into an engagement with a woman he...
Alone with You in the Ether
Chicago, sometime. Two people meet in the armory of the Art Institute by chance. Prior to their encounter, he is a doctoral student who manages his destructive thoughts with compulsive calculations about time travel; she is a bipolar counterfeit artist undergoing court-ordered psychotherapy. After...
Our Violent Ends
The year is 1927, and Shanghai teeters on the edge of revolution.The heartstopping follow up to These Violent Delights, an imaginative, alluring retelling of Romeo and Juliet set in 1920s Shanghai.After sacrificing her relationship with Roma to protect him from the blood feud, Juliette has been a...
The Atlas Paradox
Discover The Atlas Paradox, the electric dark academia sequel to viral sensation The Atlas Six by Olivie Blake - a No.1 Sunday Times bestseller. Inside the Alexandrian Society alliances will be tested, hearts will be broken and all must pick a side.Six magicians were offered the opportunity of a...
Midnight Sun
When Edward Cullen and Bella Swan met in Twilight, an iconic love story was born. But until now, fans have heard only Bella's side of the story. At last, readers can experience Edward's version in the long-awaited companion novel, Midnight Sun.This unforgettable tale as told through Edward's eyes...
Find Me
In Find Me, Aciman shows us Elio's father, Samuel, on a trip from Florence to Rome to visit Elio, now a gifted classical pianist. A chance encounter on the train upends Sami's visit and changes his life forever.Elio soon moves to Paris, where he, too, has a consequential affair, while Oliver, a New...
The Last Hours: Chain of Gold
First print edition contains special content, including bonus art and a new short story!From #1 New York Times bestselling author Cassandra Clare comes the first novel in a brand new trilogy where evil hides in plain sight and love cuts deeper than any blade. Chain of Gold is a Shadowhunters...
House of Earth and Blood
Perfect for fans of Jessica Jones and True Blood, this is a blockbuster modern fantasy set in a divided world where one woman must uncover the truth to seek her revenge.Half-Fae, half-human Bryce Quinlan loves her life. Every night is a party and Bryce is going to savour all the pleasures Lunathion...
Midnight Library
Between life and death there is a library.When Nora Seed finds herself in the Midnight Library, she has a chance to make things right. Up until now, her life has been full of misery and regret. She feels she has let everyone down, including herself. But things are about to change.The books in the...
Little Women
'Rich or poor, we will keep together and be happy in one another.' Christmas won't be the same this year for Meg, Jo, Beth and Amy, as their father is away fighting in the Civil War, and the family has fallen on hard times. But though they may be poor, life for the four March sisters is rich with...
Aurora Burning
Shocking revelations, bank heists, mysterious gifts, inappropriately tight bodysuits, and an epic firefight will determine the fate of the Aurora Legion's most unforgettable heroes--and maybe the rest of the galaxy as well.
Three Japanese Short Stories
'Oh the cruelty of time, that destroys all things!'Beguiling, strange and hair-raising tales from early 20th century Japan: Nagai's Behind the Prison, Uno's Closet LLB and Akutagawa's deeply macabre General Kim.Penguin Modern: fifty new books celebrating the pioneering spirit of the iconic Penguin...
Leadership Is Language
In Turn the Ship Around!, former U.S. Navy Captain David Marquet explained the empowering leadership strategy he developed with great success while commanding the nuclear submarine USS Santa Fe. That book generated passionate word-of-mouth, was named one of USA Today's 12 best business books of all...
A Beautifully Foolish Endeavor
A Beautifully Foolish Endeavor is the bold and brilliant follow-up to An Absolutely Remarkable Thing. It is both social commentary on the way we live our lives online, and the myriad of terrifying ways our brains are constantly changing to adapt to new technology, as well as a fast-paced adventure...
If It Bleeds
A collection of four uniquely wonderful long stories, including a stand-alone sequel to the No. 1 bestseller THE OUTSIDER.
American Dirt
Vivid, visceral, utterly compelling, AMERICAN DIRT is the first novel to explore the experience of attempting to illegally cross the US-Mexico border. Described as 'A Grapes of Wrath for our times' (Don Winslow) it is a story that will leave you utterly changed.Yesterday, Lydia had a...
The Life and Opinions of Tristram Shandy, Gentleman
Introduces us to a group of memorable characters, variously eccentric, farcical and endearing. This book involves the reader in the labyrinthine creation of a purported autobiography. It anticipates modernism and postmodernism.
Breathless
From Jennifer Niven, the New York Times bestselling author of All the Bright Places, comes an unforgettable new novel about a sensitive girl ready to live her bravest life--sex, heartbreak, family dramas, and all.Before: With graduation on the horizon, budding writer Claudine Henry is making plans:...
Country of Red Azaleas
A riveting novel about two women--one Serbian, one Bosnian--whose deep friendship spans decades and continents, war and peace, love and estrangement, in the vein of Elena Ferrante and Julia Alvarez. From the moment Marija walks into Lara's classroom, freshly moved to Serbia from Sarajevo, Lara is...
Burn Our Bodies Down
From the author of the New York Times bestseller Wilder Girls comes a new twisty thriller about a girl whose past has always been a mystery--until she decides to return to her mother's hometown . . . where history has a tendency to repeat itself. Ever since Margot was born, it's been just her and...
The Stolen White Elephant
'PALE TERROR GOES BEFORE HIM, DEATH AND DEVASTATION FOLLOW!'From the father of American literature, four sparkling comic tales of extraordinary animals and parables subverted.One of 46 new books in the bestselling Little Black Classics series, to celebrate the first ever Penguin Classic in 1946....
The Line
A deceptively simple adventure into the unknown using only paper, a pencil and a single lineWreck This Journal had a simple premise: destroy the book in all the ways you can imagine.The Line is even simpler: find pencil, start a line.As you move through the pages of Keri Smith's newest book, you'll...
Yes No Maybe So
Jamie Goldberg is cool with volunteering for his local state candidate - as long as he's behind the scenes. There's no way he'd ever knock on doors to ask people for their votes…until he meets Maya.Maya Rehman's having the worst Ramadan ever. Her best friend is too busy to hang out, her summer trip...
The Nickel Boys
In this bravura follow-up to the Pulitzer Prize and National Book Award-winning #1 New York Times bestseller The Underground Railroad, Colson Whitehead brilliantly dramatizes another strand of American history through the story of two boys sentenced to a hellish reform school in Jim Crow-era...
A Deadly Education
The Sunday Times bestselling novel from the award-winning author of UPROOTEDIn the start of an all-new series, the bestselling author of Uprooted and Spinning Silver introduces you to a dangerous school for the magically gifted where failure means certain death - until one girl begins to rewrite...
American Dirt
Lydia Perez owns a bookshop in Acapulco, Mexico, and is married to a fearless journalist. Luca, their eight-year-old son, completes the picture. But it only takes a bullet to rip them apart.In a city in the grip of a drug cartel, friends become enemies overnight, and Lydia has no choice but to flee...
Duke And I
The first book in the world famous Historical romance series The Bridgertons, now a series for Netflix
The Cruel Prince
'Holly Black spins a thrilling tale of intrigue and magic in her newest novel... Unmissable for fans of Sarah J. Mass and the Grisha trilogy' - Buzzfeed UK Of course I want to be like them. They're beautiful as blades forged in some divine fire. They will live forever . . . And Cardan is even more...
Ugly Love
When Tate Collins finds airline pilot Miles Archer passed out in front of her apartment door, it is definitely not love at first sight. They wouldn't even go so far as to consider themselves friends. But what they do have is an undeniable mutual attraction.He doesn't want love and she doesn't have...
The Song of Achilles
Greece in the age of Heroes. Patroclus, an awkward young prince, has been exiled to the kingdom of Phthia. Here he is nobody, just another unwanted boy living in the shadow of King Peleus and his golden son, Achilles. Achilles, 'best of all the Greeks', is everything Patroclus is not - strong,...
White Nights
'My God! A whole minute of bliss! Is that really so little for the whole of a man's life?'A poignant tale of love and loneliness from Russia's foremost writer.One of 46 new books in the bestselling Little Black Classics series, to celebrate the first ever Penguin Classic in 1946. Each book gives...
Unravel Me
X-Men meets The Handmaid's Tale in the second instalment in an epic and romantic YA fantasy trilogy perfect for fans of Sarah J. Maas, Victoria Aveyard's The Red Queen, Netflix's Stranger Things and Leigh Bardugo's Six of Crows.They want to find me. I will find them first.Juliette has escaped. She...
Kingdom of the Cursed
The Sunday Times bestseller.One sister. Two sinful princes. Infinite deception with a side of revenge . . . Welcome to Hell.From the #1 New York Times bestselling author Kerri Maniscalco comes the sizzling and sweepingly romantic sequel to Kingdom of the Wicked.With the enigmatic Prince of Wrath at...
Caraval
Welcome to Caraval, where nothing is quite as it seems. A mesmerising, magical and stunningly imaginative debut novel for anyone who loved The Night Circus and Daughter of Smoke and Bone.
Ariadne
A mesmerising retelling of the ancient Greek myth of Theseus and the Minotaur. Perfect for fans of CIRCE, A SONG OF ACHILLES, and THE SILENCE OF THE GIRLS.As Princesses of Crete and daughters of the fearsome King Minos, Ariadne and her sister Phaedra grow up hearing the hoofbeats and bellows of the...
Imago
From literary pioneer Octavia E. Butler, the acclaimed Lilith's Brood trilogy concludes with the story of Jodah, child of the Earth and stars, who risks the future of humanity just by growing up.Jodahs is a child of the Earth and stars, born from the union between humans and the Oankali, who saved...
Beach Read
"Original, sparkling bright, and layered with feeling."--Sally Thorne, author of The Hating GameA romance writer who no longer believes in love and a literary writer stuck in a rut engage in a summer-long challenge that may just upend everything they believe about happily ever afters.Augustus...
The Galaxy, and the Ground Within
National Bestseller!Return to the sprawling, Hugo Award-winning universe of the Galactic Commons to explore another corner of the cosmos—one often mentioned, but not yet explored—in this absorbing entry in the Wayfarers series, which blends heart-warming characters and imaginative adventure.With no...
Madam
'The simmering menace and mystery kept me absolutely gripped' - Jennifer Saint, author of Ariadne'A highly entertaining and atmospheric read' - Kate Sawyer, Costa Book Awards nominated author of The Stranding'Rebecca meets The Secret History. Gloriously dark, gloriously gothic' Sara Collins, Costa...
Open Water
WINNER OF THE COSTA FIRST NOVEL AWARD 2021SHORTLISTED FOR THE SUNDAY TIMES YOUNG WRITER OF THE YEAR AWARD'A tender and touching love story, beautifully told' Observer 10 Best Debut Novelists of 2021'Hands-down the best debut I've read in years' The Times'A beautiful and powerful novel about the...
Redder Days
Twins Anna and Adam live in an abandoned commune in a volatile landscape where they prepare for the world-ending event they believe is imminent. Adam keeps watch by day, Anna by night. They meet at dawn and dusk.Dazzling, unsettling and incredibly moving, Redder Days is a stunning exploration of...
Ashes falling for the sky
- Esperais-tu plus qu'un jeu, Sky ? - Certainement pas. On ne tombe pas amoureuse d'un inconnu. Pour sa premiere rentree universitaire, Sky compte bien se delester de son costume de petite fille sage. Elle jette son devolu sur Ash, attirant mais insupportable bad boy. Prete a assumer cette relation...
The Best of World SF - Volume 1
Twenty-six new short stories representing the state of the art in international science fiction.'Rare and wonderful' The Times'The most important anthology of SF short fiction since Dangerous Visions' Adam RobertsThe future is coming. It knows no bounds, and neither should science fiction.They say...
The Death of Francis Bacon
A bold and brilliant short work by the author of Grief is the Thing with Feathers and Lanny.Madrid.Unfinished.Man Dying.A great painter lies on his deathbed.Max Porter translates into seven extraordinary written pictures the explosive final workings of the artist's mind.
The Good, the Bad and the Little Bit Stupid
A LAUGH-OUT-LOUD NOVEL FROM THE BESTSELLING AUTHOR OF A SHORT HISTORY OF TRACTORS IN UKRAINIANAfter walking out on his wife to shack up with 'Brexit Brenda' next door, George Pantis thinks he's got it made - especially when he wins millions on a Kosovan lottery he barely remembers...
The Fervor
Chilling supernatural horror combining Japanese folklore with WW2 historical fiction from a multiple award-winning author. 1944: As World War II rages on, the threat has come to the home front. In a remote corner of Idaho, Meiko Briggs and her daughter, Aiko, are desperate to return home. Following...
The Missing Word
"Like Truman Capote's In Cold Blood, De Gregorio takes a true story and reveals what life cannot. Extraordinary."-GraziaIrina's life with her husband and her twin daughters is orderly. An Italian living in Switzerland, she works as a lawyer. One day, something breaks. The marriage ends without...
Remote Sympathy
ONGLISTED: WOMENS' PRIZE FOR FICTION 2022SHORTLISTED: THE DUBLIN LITERARY AWARDA NOVEL OF DEVASTATING BEAUTY SET IN BUCHENWALD DURING THE SECOND WORLD WAR"A powerful and disturbing study in terrible lies and the human need to believe them."ANNIE PROULXMoving away from their lovely apartment in...
The No-Show
The funny, heart-breaking and uplifting new novel from the author of The Flatshare*The instant Sunday Times Top 5 bestseller*'Ingenious, heartwarming and romantic' SOPHIE KINSELLA'Surprising and deeply satisfying' EMILY HENRY'The kind of book that leaves an impression on your heart' HOLLY...
Book of Night
'Dark, strange, thick with mystery and twists Book of Night is everything delicious and frightening I've come to expect from Holly Black.' Leigh Bardugo, Sunday Times bestselling author of Ninth House'If Neil Gaiman channelled Stephen King, the result might be this book . . . scintillating prose,...
The Blacktongue Thief
Set in a world of goblin wars, stag-sized battle ravens, and assassins who kill with deadly tattoos, Christopher Buehlman's The Blacktongue Thief begins a 'dazzling' (Robin Hobb) fantasy adventure unlike any other.Kinch Na Shannack owes the Takers Guild a small fortune for his education as a thief,...
Delilah Green Doesn't Care
A clever and steamy queer romantic comedy about taking chances and accepting love - with all its complications. Perfect for fans of Alexandria Bellefleur, Casey McQuiston and Rosie Danan.
Wild and Wicked Things
In the aftermath of the First World War, a young woman gets swept into a glittering world filled with illicit magic, romance, blood debts and murder in this lush and decadent debut novel.On Crow Island, people whispered, real magic lurked just below the surface. But Annie Mason never expected her...
Year on Fire
What secrets will people keep—or reveal—to protect those they love? This novel, set against the frightening backdrop of an encroaching fire season, sparks reflection about friendship, the allure of romantic love, and loyalty to family.Can a single kiss change everything?It was a year on fire. They...
Love from Scratch
Rival interns with sizzling chemistry in and out of the kitchen? That's a recipe for love. "Sweet and satisfying!"—Jenna Evans Welch, New York Times bestselling author of Love & GelatoThis summer, Reese Camden is trading sweet tea and Southern hospitality for cold brew and crisp coastal air. She's...
In a Garden Burning Gold
"Fresh and original . . . full of lush writing and detailed worldbuilding . . . [with a] rich fantasy landscape and an almost Shakespearean feel."—PasteTwins imbued with incredible magic and near-immortality will do anything to keep their family in power—even if it tears the family apart—in the...
Mercury Rising
Even in a technologically-advanced, Kennedy-Didn't-Die alternate-history, Brooklyn Lamontagne is going nowhere fast. The year is 1975, thirty years after Robert Oppenheimer invented the Oppenheimer Atomic Engine, twenty-five years after the first human walked on the moon, and eighteen years after...
On a Night Like This
'So uplifting and wildly romantic' MARIAN KEYES'Funny, engaging and sparkly' JANE FALLON'I fell head over heels in love' BETH O'LEARY'Sparkles on the page like champagne in the glass' MILLY JOHNSON'The literary equivalent of opening a glass of wine with your best friend' MHAIRI MCFARLANE'The kind...
Words of Radiance - Volume 2 - Part Two
Fara descriere
Words of Radiance - Volume 2 - Part One
Expected by his enemies to die the miserable death of a military slave, Kaladin survived to be given command of the royal bodyguards, a controversial first for a low-status "darkeyes." Now he must protect the king and Dalinar from every common peril as well as the distinctly uncommon threat of the...
Unstoppable - Dreams Bigger Than Heartbreak
The thrilling intergalactic adventures of the Unstoppable series continue in the sequel to Victories Greater Than Death, from the international-bestselling author of All the Birds in the Sky.They'll do anything to be the people they were meant to be - even journey into the heart of evil.Rachael...
The Key to Fury
Safety comes at a price. Change comes at a cost.The Key Corporation has kept Westfall safe from pandemics for the last fifty years. But that's not all they've done...After discovering the shocking truth behind the Key Corporation, Elodie and Aiden have managed to escape in search of New Dawn - the...
Get a Life, Chloe Brown
A witty, hilarious romance about a woman who's tired of being "boring" and recruits her mysterious, sexy neighbor to help her experience new things--perfect for fans of Sally Thorne, Jasmine Guillory, and Helen Hoang!Chloe Brown is a chronically ill computer geek with a goal, a plan, and a list....
The Cheat Sheet
Is it ever too late to leave the friend zone? Friends-to-lovers TikTok sensation, The Cheat Sheet, is the rom-com that has readers laughing and rooting for these lovable best friends from the first page!'A laugh-out-loud romantic comedy' SOPHIE SULLIVAN'As slapstick funny as it is both sizzling and...
A Magic Steeped in Poison
A #1 New York Times Bestseller!A 2022 PEOPLE Magazine Best Book of Summer!Judy I. Lin's sweeping debut A Magic Steeped in Poison, first in a duology, is sure to enchant fans of Adrienne Young and Leigh Bardugo.I used to look at my hands with pride. Now all I can think is, These are the hands that...
Animal Farm
HarperCollins is proud to present its incredible range of best-loved, essential classics.The animals at Manor Farm have had enough of Farmer Jones – he's drunk, he's reckless and he cares little for the welfare of his animals. When Old Major, the old boar, calls a meeting, the animals are...
This Vicious Grace - Volumul 1
Three weddings. Three funerals. Alessa's gift from the gods is supposed to magnify a partner's magic, not kill every suitor she touches.Now, with only weeks left until a hungry swarm of demons devours everything on her island home, Alessa is running out of time to find a partner and stop the...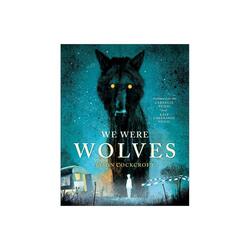 We Were Wolves
Boy lives in a caravan on his own in the woods. His dad, John, is in prison and promises to get out soon. All the boy needs to do is survive alone for a little while longer.But dark forces are circling – like the dangerous man in the Range Rover, who is looking for his stolen money. And then there...
Egyptian Myths
Delve into a world of strange creatures, magical powers, and warring gods in this thrilling compendium of ancient Egyptian myths. With 20 exciting tales alongside fascinating historical information, this is a must-have introduction for young readers interested in one of the world's great early...
Our Crooked Hearts
In our family, we keep our magic close, but our secrets closer...Ivy's summer kicks off with a series of disturbing events. As unnatural offerings appear on her doorstep, she's haunted by fragmented memories from her childhood, suggesting there's more to her mother, Dana, than meets the eye.Dana's...
These Hollow Vows - Volume 1
From New York Times best-selling author Lexi Ryan, Cruel Prince meets A Court of Thorns and Roses in this sexy, action-packed fantasy about a girl who is caught between two treacherous faerie courts and their dangerously seductive princes.Brie hates the Fae and refuses to have anything to do with...
The Midnight Club
Fara descriere
Zachary Ying and the Dragon Emperor
Zachary Ying has never learned about his Chinese heritage. So when he's chosen to host the spirit of the First Emperor of China for a vital mission, he is woefully unprepared. As a result, the Emperor botches his attempt to possess Zack's body and binds to his AR gaming headset instead.Now, with...
Nature of Witches
In a world where witches control the climate and are losing control as the weather grows more erratic, a once-in-a-generation witch with the magic of all seasons is the only one who can save earth from destruction. But as her power grows, it targets and kills those closest to her, and when she...
Badger's Band
Welcome to Acorn Wood. Come and join Badger and his friends for some musical fun in this preschool lift-the-flap book from the creators of The Gruffalo. Lift the flaps and join in the fun with Badger's Band, a new story in the bestselling Tales from Acorn Wood preschool series by Julia Donaldson...
Murder by the Seaside
It's the height of summer. As the heat shimmers on the streets and ice cream melts onto sticky fingers, tempers begin to rise and old grudges surface. From Cornish beaches to the French Riviera, it's not just a holiday that's on people's minds ... it's murder.In these ten classic stories from...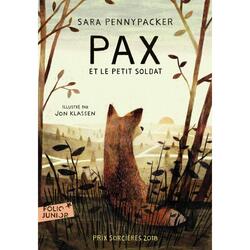 Pax et le petit soldat
Sara Pennypacker est americaine, auteure d'une quinzaine de livres, dont la serie "Clementine" qui a connu un succes international. Des sa publication aux Etats-Unis, Pax et le petit soldat est devenu un evenement litteraire. Il a depuis ete vendu dans plus de dix pays, a remporte des prix...
The Essex Serpent
Soon to be an Apple TV series starring Claire Danes and Tom HiddlestonLondon, 1893. When Cora Seaborne's controlling husband dies, she steps into her new life as a widow with as much relief as sadness. Along with her son Francis - a curious, obsessive boy - she leaves town for Essex, in the hope...
We All Fall Down
The first book in a dark fantasy YA duology by Rose Szabo, the author of What Big Teeth, about the power and danger of stories and the untold costs of keeping magic alive, perfect for fans of Rory Power and Marie Rutkoski.In River City, where magic used to thrive and is now fading, the witches who...
Free Food for Millionaires
The daughter of Korean immigrants, Casey Han has refined diction, a closeted passion for reading the Bible, a popular white boyfriend, and a magna cum laude degree in economics from Princeton, but no job and an addiction to the things she cannot afford in the glittering world of Manhattan. In this...
Treehouse Tales
There are lots of laughs at every level in Treehouse Tales: too SILLY to be told ... UNTIL NOW! From the bestselling Andy Griffiths and Terry Denton.Climb the storeys with thirteen, never-before-heard adventures starring Andy, Terry and their friends.Featuring laugh-out-loud stories such as:Terry...
Mercy - Volumul 4
FBI agent Atlee Pine is at the end of her long journey to discover what happened to her twin sister, Mercy, who was abducted when the girls were just six years old – an incident which destroyed her family and left Atlee physically and mentally scarred.She knew her sister and parents were out there...
All The Lovers In The Night
'Mieko Kawakami is a genius' - Naoise Dolan, author of Exciting Times'Compact and supple, it's a strikingly intelligent feat.' - The New York Times Book ReviewFrom international literary sensation Mieko Kawakami comes All The Lovers In The Night, an extraordinary, deeply moving and insightful story...
Gay Club!
Barney's a shoe-in for LGBTQ+ Society President at the school club's next election. But when the vote is opened up to the whole student body, who wins? The school's straightest-seeming boy: Danny Orlando! A riotously funny look at - and heartfelt celebration of - queer students everywhere...
Never Been Kissed
Dear (never-been-quite-over-you) Crush,It's been a few years since we were together,but I can't stop thinking about the time we almost...Wren Roland has never been kissed, but he wants that movie-perfect ending more than anything. Feeling nostalgic on the eve of his birthday, he sends emails to all...
Just Your Local Bisexual Disaster
In this voice-driven young adult debut by Andrea Mosqueda, Maggie Gonzalez needs a date to her sister's quinceanera - and fast.Growing up in Texas's Rio Grande Valley, Maggie Gonzalez has always been a little messy, but she's okay with that. After all, she has a great family, a goofy group of...
The Great Gatsby
The Great Gatsby is a 1925 novel by American writer F. Scott Fitzgerald. Set in the Jazz Age on Long Island, the novel depicts narrator Nick Carraway's interactions with mysterious millionaire Jay Gatsby and Gatsby's obsession to reunite with his former lover, Daisy Buchanan.A youthful romance...
Norse Mythology
The Norse mythologies have become increasingly popular due their influence on modern film and television, including Marvel Studios' Avengers and renowned TV series Game of Thrones.
Pop-Up Peekaboo! Baby Animals
Come join a hide-and-seek adventure in the rainforest! Look amongst the branches and leaves to find where all the baby animals are hiding.There's a little elephant splashing in the lake and a sleepy sloth in the vines, just lift the flaps for a pop-up surprise! Read the lively rhymes and make story...
Finding Jupiter
What if Romeo & Juliet took place in Memphis in 2022?Ray has no time for romance. She's queen of the roller rink, she writes found poetry, and she's got her eyes set on her own independent future. Besides, she's seen what loving someone too much – and losing them – can do to a person.Orion, on the...
The Ultimate Dinosaur Glow In The Dark Sticker Book
An eight-page booklet in which to place stickers, including a double-page spread of a reconstructured prehistoric environment.
Forestborn - Volume 1
A young, orphaned shapeshifter in a world that fears magic must risk everything if she hopes to save her only friend in Elayne Audrey Becker's Forestborn, first in a new fantasy series with a timeless feel.TO BE BORN OF THE FOREST IS A GIFT AND A CURSE.Rora is a shifter, as magical as all those...
Blackwater
Riverdale meets Stranger Things in this debut queer YA graphic novel, developed from a hit webcomic. Set in the haunted town of Blackwater, Maine, two boys fall for each other as they dig for clues to a paranormal mystery.Tony Price is a popular high school track star and occasional delinquent...
The Truth and Other Stories
Twelve stories by science fiction master Stanisław Lem, nine of them never before published in English.Of these twelve short stories by science fiction master Stanisław Lem, only three have previously appeared in English, making this the first "new" book of fiction by Lem since the late 1980s. The...
Foul Lady Fortune
Assassin. Immortal. Spy.From the #1 New York Times bestselling author of These Violent Delights comes the first book in a captivating new duology following an ill-matched pair of spies posing as a married couple to investigate a series of brutal murders in 1930s Shanghai.It's 1931 in Shanghai, and...
The 99 Boyfriends of Micah Summers
A charming YA rom-com perfect for fans of Red, White, and Royal Blue and What If It's Us. Micah Summers runs a popular Instagram full of drawings of his numerous imaginary boyfriends (ninety-nine so far)—though he's never had a real boyfriend before. But when a meet-cute with Boy 100 goes wrong,...
The First Thing About You
A high school student with spinal muscular atrophy is determined to reinvent himself.When new-boy Harris meets cute-girl-in-his-class Nory, he is determined to prove he is more than just the kid in the powered wheelchair. Luckily, he has a secret weapon. His new nurse Miranda.Beautiful and...
The Lord of the Rings Boxed Set
Begin your journey into Middle-earth.A New Legend Begins on Prime Video, in The Lord of the Rings: The Rings of Power.Sauron, the Dark Lord, has gathered to him all the Rings of Power - the means by which he intends to rule Middle-earth. All he lacks in his plans for dominion is the One Ring - the...
Lord of the Fly Fest
One of Us Is Lying meets Lord of the Flies meets Fyre Fest in this wickedly addictive and funny YA thriller.Rafi Francisco needs something really special to put her true crime podcast on the map. She sets her sights on River Stone, the hearthrob musician who rose to stardom after the mysterious...
Lord of Shadows
Forbidden love, danger and vengeance . . . Read the second book in the Dark Artifices series from the #1 New York Times bestselling author and the queen of fantasy, Cassandra Clare, in a stunning new anniversary edition.This luxurious hardback edition of the international bestseller includes new...
Bullet Train
* NOW A MAJOR NEW FILM *FIVE KILLERS. ONE JOURNEY. BUT WHO WILL SURVIVE?Discover the original and propulsive thriller from the massive Japanese bestselling author.Satoshi looks like an innocent schoolboy but he is really a viciously cunning psychopath. Kimura's young son is in a coma thanks to him,...
The Desert Prince
Peter V. Brett, Sunday Times bestselling author of The Demon Cycle, begins a brand new epic fantasy adventure set in his beloved world, following a new generation of heroes.Fifteen years have passed since the demons were destroyed. Heroes have become legend, and those that remain live in their...
The Honeys
From Ryan La Sala, the wildly popular author of Reverie, comes a twisted and tantalizing horror novel set amidst the bucolic splendor of a secluded summer retreat.Mars has always been the lesser twin, the shadow to his sister Caroline's radiance. But when Caroline dies under horrific circumstances,...
How to Stop Time
If you loved The Midnight Library, read How to Stop Time next!HOW MANY LIFETIMES DOES IT TAKE TO LEARN HOW TO LIVE?Tom Hazard has a dangerous secret. He may look like an ordinary 41-year-old history teacher, but he's been alive for centuries. From Elizabethan England to Jazz-Age Paris, from New...
Bad Girl Reputation
Return to Avalon Bay in this sexy second chance story about two exes who can't stay away from each other . . .When former bad girl Genevieve West returns home for her mother's funeral, she's prepared to keep her distance from her ex-boyfriend, Evan Hartley. Their history is rife with turbulence....
Babel
#1 NEW YORK TIMES BESTSELLER'One for Philip Pullman fans'THE TIMESTraduttore, traditore: An act of translation is always an act of betrayal.Oxford, 1836.The city of dreaming spires.It is the centre of all knowledge and progress in the world.And at its centre is Babel, the Royal Institute of...
A Cosmic Kind of Love
When event planner Hallie receives a collection of videos from a client's ex-boyfriend. She knows it's wrong to watch them. But this guy is cute, funny, and an astronaut on the International Space Station. She starts sending e-mails and video diaries to his discontinued NASA address. There's no way...
Vespertine
Artemisia is training to be a Gray Sister, tasked with cleansing the bodies of the dead so that their souls can pass on; otherwise, they will rise as spirits with a hunger for the living.When her convent is attacked, Artemisia defends it by awakening a revenant. Wielding this ancient spirit's...
Maggie Moves On
Can these opposites turn up the heat . . . without burning down the house?House-flipping sensation and YouTube star Maggie Nichols can't wait to dig into her next challenge. Arriving in a tiny American town with only a coffeemaker, Maggie is prepared to restore a crumbling Victorian mansion in four...
Book of Night
Charlie Hall has never found a lock she couldn't pick, a book she couldn't steal, or a bad decision she wouldn't make.She's spent half her life working for gloamists, magicians who manipulate shadows to peer into locked rooms, strangle people in their beds, or worse. Gloamists guard their secrets...
The First to Die at the End
In this prequel to the bestselling phenomenon They Both Die at the End, two new strangers spend a life-changing day together after Death-Cast first makes their fateful calls. #1 New York Times bestseller!It's the night before Death-Cast goes live, and there's one question on everyone's mind: Can...
Falls Boys
AROHawken Trent. So polite. So sweet. Such an upstanding young man.A virgin, too, I hear. He never gets naughty with a girl. Probably because Jesus told him not to.And now here he is, trying to be the hero by protecting another girl from me.He calls me a bully. Irrational. Unreasonable. A criminal....
Murder in the Falling Snow
It's only the afternoon, but dusk is already falling and a log fire burning in the grate. Outside, frost coats the tree branches and snow sparkles on the ground. And somewhere in the darkness, a murderer is making plans ...Here are ten classic crime stories for the winter months, from the greatest...
The Institute
There's only one way out . . . the hugely anticipated paperback edition of King's bestselling hardback which combines the childhood camaraderie of IT with the suspense of THE OUTSIDER.
The Bazaar of Bad Dreams
The short story OBITS won the 2016 Edgar for best short story.The No.1 bestselling author delivers an 'outstanding' (USA Today) collection of thrilling stories, introducing each one with a fascinating piece on when, where or how he came to write it.There is a treasure here for every reader: a man...
Phantom of the Opera
Filled with passion, love, and suspense, The Phantom of the Opera is a thrilling classic.Rumors abound that the Paris Opera House is haunted by a ghost. Nobody has ever seen it, but it makes itself known through malevolent acts. First published in book form in 1911, this gothic novel by Gaston...
Tomorrow, and Tomorrow, and Tomorrow
Tomorrow, and Tomorrow, and Tomorrow takes us on a dazzling imaginative quest, examining identity, creativity and our need to connect.This is not a romance, but it is about love.'I just love this book and I hope you love it too' JOHN GREEN, TikTokSam and Sadie meet in a hospital in 1987. Sadie is...
Two Wrongs Make a Right
Jamie Westenberg and Bea Wilmot have nothing in common except a meet-disaster and the mutual understanding that they couldn't be more wrong for each other. But when the people closest to them play Cupid and trick them into going on a date, Jamie and Bea realize they have something else in common...
Fire & Blood
#1 NEW YORK TIMES BESTSELLER • The thrilling history of the Targaryens comes to life in this masterly work, the inspiration for HBO's Game of Thrones prequel series House of the Dragon.Centuries before the events of A Game of Thrones, House Targaryen—the only family of dragonlords to survive the...
The American Roommate Experiment
From the author of the Goodreads Choice Award winner The Spanish Love Deception, the eagerly anticipated follow-up featuring Rosie Graham and Lucas Martin, who are forced to share a New York apartment.Rosie Graham has a problem. A few, actually. She just quit her well paid job to focus on her...
The Passenger
[McCarthy] writers prose as clean as a bullet cutting through the air and constructs tales as compelling as any you will read' - TelegraphA SUNKEN JET. NINE PASSENGERS. A MISSING BODY.The Passenger is the story of a salvage diver, haunted by loss, afraid of the watery deep, pursued for a conspiracy...