Sapiens - A Brief History of Humankind
THE SUNDAY TIMES BESTSELLER Planet Earth is 4.5 billion years old. In just a fraction of that time, one species among countless others has conquered it. Us. We are the most advanced and most destructive animals ever to have lived. What makes us brilliant? What makes us deadly? What makes us...
Call Me By Your Name
Now a major motion picture from the makers of A Bigger Splash.During a restless summer on the Italian Riviera, a powerful romance blooms between seventeen-year-old Elio and his father's house guest, Oliver. Unrelenting currents of obsession and fear, fascination and desire threaten to overwhelm the...
Love That Moves the Sun and Other Stars
'Happiness beyond all words! A life of peace and love, entire and whole!'A collection of cantos from Paradiso, the most original and experimental part of the Divina Commedia.One of 46 new books in the bestselling Little Black Classics series, to celebrate the first ever Penguin Classic in 1946....
Normal People
Connell and Marianne grow up in the same small town in the west of Ireland, but the similarities end there. In school, Connell is popular and well-liked, while Marianne is a loner. But when the two strike up a conversation - awkward but electrifying - something life-changing begins.Normal People is...
Everything is F*cked
From the author of the international mega-bestseller The Subtle Art of Not Giving A F*ck comes a counterintuitive guide to the problems of hope. We live in an interesting time. Materially, everything is the best it's ever been—we are freer, healthier and wealthier than any people in human history....
One of Us Is Next
Welcome back to Bayview High . . .It's been a year since the events of One Of Us Is Lying.But nothing has settled for the residents of Bayview. Not now someone has started playing a sinister game of Truth or Dare.Choose truth? You must reveal your darkest secret.Choose dare? Well, that could be...
Witches' Spell Book
Banish stress, ease tension, and add comfort, joy, and magic to your daily life with The Witches' Spell Book. This enchanting guide is a must-have for spell casters of all levels. Including 60 good spells for love, prosperity, good health, profound wisdom, and much more, this powerful collection is...
The Last Wish
Geralt is a witcher, a man whose magic powers, enhanced by long training and a mysterious elixir, have made him a brilliant fighter and a merciless assassin. Yet he is no ordinary murderer: his targets are the multifarious monsters and vile fiends that ravage the land and attack the innocent. He...
Investigations of a Dog
'If I think about it, and I have the time and inclination and capacity to do so, we dogs are an odd lot.'How does a dog see the world? How do any of us? In this playful and enigmatic story of a canine philosopher, Kafka explores the limits of knowledge.Penguin Modern: fifty new books celebrating...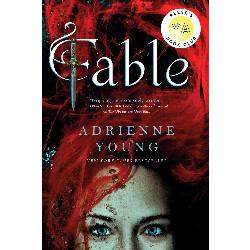 Fable
*A REESE WITHERSPOON X HELLO SUNSHINE BOOK CLUB YA PICK OCTOBER 2020*The brand-new thrilling novel from New York Times best-selling author of Sky in the Deep Adrienne Young, the first book in the fantastic Fable duology.Welcome to a world made dangerous by the sea and by those who wish to profit...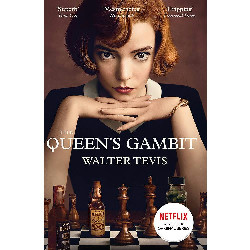 The Queen's Gambit
A modern classic about a troubled chess prodigy and her battle to survive --- a coming of age story of feminism, chess and addiction.Now a major Netflix series starring Anya Taylor-Joy from Academy-Award nominee Scott Frank and BAFTA nominee Allan Scott.'Superb' Time Out'Mesmerizing'...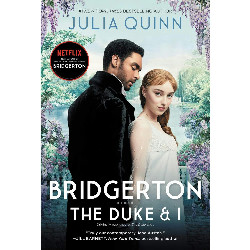 Bridgerton (TV Tie-in)
From New York Times bestselling author Julia Quinn comes the first novel in the beloved Regency-set world of her charming, powerful Bridgerton family, now a series created by Shonda Rhimes for Netflix.In the ballrooms and drawing rooms of Regency London, rules abound. From their earliest days,...