Everyday Tarot Mini Deck
Everyday Tarot takes a fresh approach to the cards, giving modern soul-seekers the tools they need to access their inner wisdom and create an inspired life. This charming package, featuring beautifully illustrated cards and a magnetic closure, will appeal to tarot veterans and novices alike!This...
Witches' Spell Book
Banish stress, ease tension, and add comfort, joy, and magic to your daily life with The Witches' Spell Book. This enchanting guide is a must-have for spell casters of all levels. Including 60 good spells for love, prosperity, good health, profound wisdom, and much more, this powerful collection is...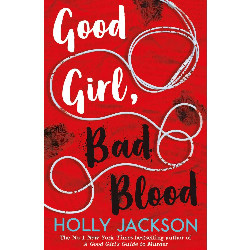 Good Girl, Bad Blood
This is the sequel to thriller A Good Girl's Guide to Murder, which was shortlisted for the YA Book Prize in 2019. Pip Fitz-Amobi is not a detective anymore. With the help of Ravi Singh, she released a true-crime podcast about the murder case they solved together last year. The podcast has gone...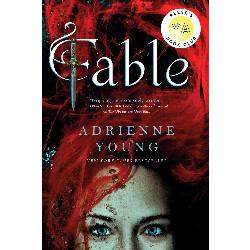 Fable
*A REESE WITHERSPOON X HELLO SUNSHINE BOOK CLUB YA PICK OCTOBER 2020*The brand-new thrilling novel from New York Times best-selling author of Sky in the Deep Adrienne Young, the first book in the fantastic Fable duology.Welcome to a world made dangerous by the sea and by those who wish to profit...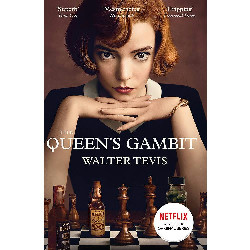 The Queen's Gambit
A modern classic about a troubled chess prodigy and her battle to survive --- a coming of age story of feminism, chess and addiction.Now a major Netflix series starring Anya Taylor-Joy from Academy-Award nominee Scott Frank and BAFTA nominee Allan Scott.'Superb' Time Out'Mesmerizing'...
It Ends With Us
SOMETIMES THE ONE WHO LOVES YOU IS THE ONE WHO HURTS YOU THE MOST.Lily hasn't always had it easy, but that's never stopped her from working hard for the life she wants. She's come a long way from the small town in Maine where she grew up – she graduated from college, moved to Boston, and started...
No Longer Human
Portraying himself as a failure, the protagonist of Osamu Dazai's No Longer Human narrates a seemingly normal life even while he feels himself incapable of understanding human beings. Oba Yozo's attempts to reconcile himself to the world around him begin in early childhood, continue through high...
The Spanish Love Deception
A wedding in Spain. The most infuriating man. Three days to convince your family you're actually in love. . .Catalina Martin desperately needs a date to her sister's wedding. Especially when her little white lie about her American boyfriend has spiralled out of control. Now everyone she knows –...
The Seven Husbands of Evelyn Hugo
THE TIKTOK SENSATION'Riveting, heart-wrenching and full of Old Hollywood glamour' BuzzFeed'This wildly addictive journey of a reclusive Hollywood starlet and her tumultuous Tinseltown journey comes with unexpected twists and the most satisfying of drama' PopSugarFrom the author of Daisy Jones & The...
The Love Hypothesis
'Contemporary romance's unicorn: the elusive marriage of deeply brainy and delightfully escapist.' Christina Lauren, New York Times bestselling author of The UnhoneymoonersWhen a fake relationship between scientists meets the irresistible force of attraction, it throws one woman's carefully...
1984
1984 has come and gone, but George Orwell's prophetic, nightmare vision in 1949 of the world we were becoming is timelier than ever. "1984" is still the great modern classic "negative Utopia" - a startling original and haunting novel that creates an imaginary world that is completely convincing...
One of Us Is Lying
Yale hopeful Bronwyn has never publicly broken a rule.Sports star Cooper only knows what he's doing in the baseball diamond.Bad body Nate is one misstep away from a life of crime.Prom queen Addy is holding together the cracks in her perfect life.And outsider Simon, creator of the notorious gossip...
The Cruel Prince
'Holly Black spins a thrilling tale of intrigue and magic in her newest novel... Unmissable for fans of Sarah J. Mass and the Grisha trilogy' - Buzzfeed UK Of course I want to be like them. They're beautiful as blades forged in some divine fire. They will live forever . . . And Cardan is even more...
If We Were Villains
Oliver Marks has just served ten years for the murder of one of his closest friends - a murder he may or may not have committed. On the day he's released, he's greeted by the detective who put him in prison. Detective Colborne is retiring, but before he does, he wants to know what really happened...
They Both Die at the End
From the bestselling author of HISTORY IS ALL YOU LEFT ME comes another unforgettable story of life, loss and making each day countOn September 5th, a little after midnight, Death-Cast calls Mateo Torrez and Rufus Emeterio to give them some bad news: they're going to die today. Mateo and Rufus are...
A Little Life
The million copy bestseller, A Little Life by Hanya Yanagihara, is an immensely powerful and heartbreaking novel of brotherly love and the limits of human endurance.When four graduates from a small Massachusetts college move to New York to make their way, they're broke, adrift, and buoyed only by...
These Violent Delights - Volume 1
'A deliciously dark twist on Romeo and Juliet' Natasha Ngan, New York Times bestselling author of Girls of Paper and FireIn glittering Shanghai, a monster awakens . . .The year is 1926, and Shanghai hums to the tune of debauchery. A blood feud between two gangs runs the streets red, leaving the...
The Wicked King
Jude has tricked Cardan onto the throne, binding him to her for a year and a day. But the new High King does everything in his power to humiliate and undermine her, even as his fascination with her remains undimmed. Meanwhile, a traitor in the court is scheming against her. Jude must fight for her...
Ugly Love
When Tate Collins finds airline pilot Miles Archer passed out in front of her apartment door, it is definitely not love at first sight. They wouldn't even go so far as to consider themselves friends. But what they do have is an undeniable mutual attraction.He doesn't want love and she doesn't have...
Burn After Writing
Write. Burn. Repeat. Now featuring a brand new pink cover.'This book has made me laugh and cry, filled me with joy, and inspired me.' -TikTok user camrynbanksInstagram, WhatsApp, Snapchat, TikTok, VSCO, YouTube...the world has not only become one giant feed, but also one giant confessional. Burn...
The Song of Achilles
Greece in the age of Heroes. Patroclus, an awkward young prince, has been exiled to the kingdom of Phthia. Here he is nobody, just another unwanted boy living in the shadow of King Peleus and his golden son, Achilles. Achilles, 'best of all the Greeks', is everything Patroclus is not - strong,...
The Setting Sun
The post-war period in Japan was one of immense social change as Japanese society adjusted to the shock of defeat and to the occupation of Japan by American forces and their allies. Osamu Dazai's The Setting Sun takes this milieu as its background to tell the story of the decline of a minor...
Essentially Charli
Charli D'Amelio is the only TikTok personality to have surpassed 100 million followers.But who's the girl behind the posts? For the first time ever, Charli is ready to share the intimate details of her life: how she navigated challenges and stayed positive in the face of cyberbullying, who she was...
They Both Die at the End
On September 5, a little after midnight, Death-Cast calls Mateo Torrez and Rufus Emeterio to give them some bad news: They're going to die today.Mateo and Rufus are total strangers, but, for different reasons, they're both looking to make a new friend on their End Day. The good news: There's an app...
The Queen of Nothing
The intoxicating and bloodthirsty finale to the New York Times bestselling The Cruel Prince, nominated for the CILIP CARNEGIE MEDAL 2019, and New York Times bestseller The Wicked King, winner of the Best YA Fantasy category in the Goodreads Choice Awards
Kingdom of the Wicked
Fara descriere
One Last Stop
Fara descriere
Aristotle and Dante Discover the Secrets of the Universe
The beloved cult classic about family, friendship and first love, from award-winning author Benjamin Alire Saenz. This lyrical novel will enrapture readers of Adam Silvera (They Both Die at the End), The Perks of Being a Wallflower and Call me by your Name.Aristotle is an angry teen with a brother...
Aristotle and Dante Dive Into the Waters of the World
The highly anticipated sequel to the beloved cult classic about family, friendship and first love, from award-winning author Benjamin Alire Saenz. This lyrical novel will enrapture readers of Love, Simon, John Green and Call me by your Name.A love story like no other.In Aristotle and Dante Discover...
The Song of Achilles
A beautiful new limited edition paperback of The Song of Achilles, published as part of the Bloomsbury Modern Classics listThe god touches his finger to the arrow's fletching. Then he breathes, a puff of air - as if to send dandelions flying, to push toy boats over water. And the arrow flies,...
Only Dull People Are Brilliant at Breakfast
'It would be unfair to expect other people to be as remarkable as oneself'Wilde's celebrated witticisms on the dangers of sincerity, duplicitous biographers, the stupidity of the English - and his own genius.One of 46 new books in the bestselling Little Black Classics series, to celebrate the first...
Here's to us
In this follow-up to their charming New York Times bestseller, What If It's Us, best friends Becky Albertalli (Simon vs. The Homo Sapiens Agenda) and Adam Silvera (They Both Die At The End) reunite to give Arthur and Ben another shot at true love. From the creator of 13 Reasons Why, What If It's Us...
The Invisible Life of Addie LaRue
In the vein of The Time Traveler's Wife and Life After Life, The Invisible Life of Addie LaRue is New York Times bestselling author V. E. Schwab's genre-defying tour de force.A Life No One Will Remember. A Story You Will Never Forget.France, 1714: in a moment of desperation, a young woman makes a...
White Nights
'My God! A whole minute of bliss! Is that really so little for the whole of a man's life?'A poignant tale of love and loneliness from Russia's foremost writer.One of 46 new books in the bestselling Little Black Classics series, to celebrate the first ever Penguin Classic in 1946. Each book gives...
Iron Widow
Pacific Rim meets The Handmaid's Tale in this blend of Chinese history and mecha science fiction for YA readers.The boys of Huaxia dream of pairing up with girls to pilot Chrysalises, giant transforming robots that can battle the mecha aliens that lurk beyond the Great Wall. It doesn't matter that...
Unravel Me
X-Men meets The Handmaid's Tale in the second instalment in an epic and romantic YA fantasy trilogy perfect for fans of Sarah J. Maas, Victoria Aveyard's The Red Queen, Netflix's Stranger Things and Leigh Bardugo's Six of Crows.They want to find me. I will find them first.Juliette has escaped. She...
Crooked Kingdom
The hotly-anticipated sequel to the Carnegie Medal 2017 nominated SIX OF CROWS, this is GAME OF THRONES meets OCEAN'S ELEVEN in a fantasy epic from the number 1 NEW YORK TIMES bestselling author Leigh Bardugo.Welcome to the world of the Grisha.After pulling off a seemingly impossible heist in the...
Six Crimson Cranes
Shiori, the only princess of Kiata, has a secret. Forbidden magic runs through her veins. Normally she conceals it well, but on the morning of her betrothal ceremony, Shiori loses control. At first, her mistake seems like a stroke of luck, forestalling the wedding she never wanted, but it also...
Dune Messiah
Dune Messiah continues the story of Paul Atreides, better known--and feared--as the man christened Muad'Dib. As Emperor of the known universe, he possesses more power than a single man was ever meant to wield. Worshipped as a religious icon by the fanatical Fremen, Paul faces the enmity of the...
The Tell-Tale Heart
'Presently I heard a slight groan, and I knew it was a groan of mortal terror ... the low stifled sound that arises from the bottom of the soul.' Stories about murder, mystery and madness, portraying the author's feverish imagination at its creative height. Introducing Little Black Classics: 80...
Defy Me
She was never meant for you.She was never meant for any of this.That girl was sentenced to death the moment I named her Juliette.Juliette Ferrars isn't who she thinks she is.Nothing in her world is what it seemed. She thought she'd defeated The Reestablishment. She thought she'd finally taken...
The Great Gatsby
This edition of The Great Gatsby contains pictures and an extensive section on Fitzgerald's life and works.
The Song of Achilles
Greece in the age of heroes. Patroclus, an awkward young prince, has been exiled to the court of King Peleus and his perfect son Achilles. Despite their differences, Achilles befriends the shamed prince, and as they grow into young men skilled in the arts of war and medicine, their bond blossoms...
Red Queen
The Reds are commoners, ruled by a Silver elite in possession of god-like superpowers. And to Mare Barrow, a seventeen-year-old Red girl from the poverty-stricken Stilts, it seems like nothing will ever change. That is, until she finds herself working in the Silver Palace. Here, surrounded by the...
Anxious People
Fara descriere
Shadow and Bone
Soldier. Summoner. Saint. Orphaned and expendable, Alina Starkov is a soldier who knows she may not survive her first trek across the Shadow Fold-a swath of unnatural darkness crawling with monsters. But when her regiment is attacked, Alina unleashes dormant magic not even she knew she...
Daisy Jones and The Six
They were the new icons of rock and roll, fated to burn bright and not fade away – until it all came crashing down...There was Daisy, rock and roll force of nature, brilliant songwriter and unapologetic drug addict, the half-feral child who rose to superstardom.There was Camila, the frontman's...
If This Gets Out
"If This Gets Out is an absolute showstopper! Equal parts edgy and adorable, this bright, joyful book has everything I look for in a queer YA romance." - Phil Stamper, bestselling author of The Gravity of UsOne of the world's biggest boy bands. A secret love. What happens if the world finds out? A...
Restore Me
The book that all SHATTER ME fans have been waiting for is finally here. The fourth incredible instalment of Tahereh Mafi's New York Times bestselling YA fantasy series perfect for fans of Sarah J. Maas, Victoria Aveyard's The Red Queen, Stranger Things and Leigh Bardugo's Six of CrowsThe girl with...
Six of Crows
A glorious Collector's Edition of New York Times bestselling, epic fantasy novel, SIX OF CROWS. Beautifully designed, with an exclusive letter from the author and six stunning full-colour character portraits. This covetable hardback with red sprayed edges is a perfect gift for fans, and a perfect...
Verity
Are you ready to stay up all night? Rebecca meets Gone Girl in this shocking, unpredictable thriller with a twist that will leave you reeling . . . The TikTok sensation from the author of It Ends With Us.Lowen Ashleigh is a struggling writer on the brink of financial ruin when she accepts the job...
Lore
For centuries, Zeus has punished the gods with a game called the Agon, which turns them mortal for one week, and at the mercy of being hunted by those with godly ambitions. Only a handful of the original Greek gods remain, the rest replaced by the mortals who killed them and ascended.After her...
All the Light We Cannot See
A beautiful, stunningly ambitious novel about a blind French girl and a German boy whose paths collide in occupied France as both try to survive the devastation of World War II Open your eyes and see what you can with them before they close forever.' For Marie-Laure, blind since the age of six, the...
The Last Wish
Introducing Geralt the Witcher - revered and hated - who holds the line against the monsters plaguing humanity in the bestselling series that inspired the Witcher video games and a major Netflix show.Geralt of Rivia is a Witcher, a man whose magic powers and lifelong training have made him a...
All the Bright Places
The Fault in Our Stars meets Eleanor and Park, All the Bright Places is a compelling and beautiful story about a girl who learns to live from a boy who intends to die. Theodore Finch is fascinated by death, and he constantly thinks of ways he might kill himself. But each time, something good, no...
Serpent & Dove
An Amazon Best Book of 2019 * New York Times Bestseller * B&N's YA Book Club Pick * Indiebound Bestseller * #6 on the 2019 Kids' Indie Next List"A brilliant debut, full of everything I love: a sparkling and fully realized heroine, an intricate and deadly system of magic, and a searing romance that...
Dune
Before The Matrix, before Star Wars, before Ender's Game and Neuromancer, there was Dune: winner of the prestigious Hugo and Nebula awards, and widely considered one of the greatest science fiction novels ever written.Melange, or 'spice', is the most valuable - and rarest - element in the universe;...
Just Haven't Met You Yet
The stunning new love story from the bestselling author of This Time Next YearTell me the story of how you two met...Laura has built a career out of interviewing people about their epic real life love stories.When she picks up the wrong suitcase at the airport, Laura wonders if this could be the...
Crime and Punishment
Crime and Punishment is one of the greatest and most readable novels ever written. From the beginning we are locked into the frenzied consciousness of Raskolnikov who, against his better instincts, is inexorably drawn to commit a brutal double murder. From that moment on, we share his conflicting...
The Perks of Being a Wallflower
Shy, introspective, intelligent beyond his years, caught between trying to live his life and trying to run from it, Charlie is attempting to navigate through the uncharted territory of high school. The world of first dates and mixed tapes, family dramas and new friends. The world of sex, drugs, and...
The Night Circus
The circus arrives without warning. No announcements precede it. It is simply there, when yesterday it was not. The black sign, painted in white letters that hangs upon the gates, reads: Opens at Nightfall Closes at Dawn.
The Eye of the World - The Wheel of Time, Book 1
Prepare to turn the Wheel of Time - discover the first novel in one of the most influential and popular fantasy epics ever published.When their village is attacked by terrifying creatures, Rand al'Thor and his friends are forced to flee for their lives. An ancient evil is stirring, and its servants...
Aurora's End
The squad you love is out of time. Prepare for the thrilling finale in the epic, best-selling Aurora Cycle series about a band of unlikely heroes who just might be the galaxy's last hope for survival.Is this the end? What happens when you ask a bunch of losers, discipline cases, and misfits to save...
The Hating Game
Lucy Hutton, baker-of-cakes, exemplary assistant and professional 'nice girl', is waging war. She's got the whole office on her side - except for tall, dark and charmless Joshua Templeman. He's been nothing but hostile since the moment they met and now it feels like nothing matters as much as...
My Year of Rest and Relaxation
'When I'd slept enough, I'd be okay. I'd be renewed, reborn.'This is the story of a woman with no name. Young, thin, pretty, a recent Columbia graduate, she lives in an apartment on the Upper East Side of Manhattan paid for, like everything else, by her inheritance. Yet she longs to lose herself...
The Island of Missing Trees
A rich, magical new novel from the Booker-shortlisted author of 10 Minutes 38 Seconds in this Strange World - available for pre-order nowTwo teenagers, a Greek Cypriot and a Turkish Cypriot, meet at a taverna on the island they both call home. The taverna is the only place that Kostas and Defne can...
Come Close
'Yes, we did many things, then - all Beautiful ...' Lyrical, powerful poems about love, sexuality, sun-soaked Greece and the gods. Introducing Little Black Classics: 80 books for Penguin's 80th birthday. Little Black Classics celebrate the huge range and diversity of Penguin Classics, with books...
King of Scars
Nikolai Lantsov has always had a gift for the impossible. No one knows what he endured in his country's bloody civil war - and he intends to keep it that way. Now, as enemies gather at his weakened borders, the young king must find a way to refill Ravka's coffers, forge new alliances, and stop a...
To Kill a Mockingbird
'Shoot all the bluejays you want, if you can hit 'em, but remember it's a sin to kill a mockingbird'. A lawyer's advice to his children as he defends the real mockingbird of Harper Lee's classic novel - a black man charged with the rape of a white girl. Through the young eyes of Scout and Jem...
Dracula
HarperCollins is proud to present its new range of best-loved, essential classics. 'We are in Transylvania; and Transylvania is not England. Our ways are not your ways, and there shall be to you many strange things.' Earnest and naive solicitor Jonathan Harker travels to Transylvania to organise...
Ruin and Rising
Soldier. Summoner. Saint.The nation's fate rests with a broken Sun Summoner, a disgraced tracker, and the shattered remnants of a once-great magical army.The Darkling rules from his shadow throne while a weakened Alina Starkov recovers from their battle under the dubious protection of the zealots...
Children of Dune
The Children of Dune are twin siblings Leto and Ghanima Atreides, whose father, the Emperor Paul Muad'Dib, disappeared in the desert wastelands of Arrakis nine years ago. Like their father, the twins possess supernormal abilities--making them valuable to their manipulative aunt Alia, who rules the...
Siege and Storm
Soldier. Summoner. Saint. Alina Starkov's power has grown, but not without a price. She is the Sun Summoner - hunted across the True Sea, haunted by the lives she took on the Shadow Fold. But she and Mal can't outrun their enemies for long.The Darkling is more determined than ever to claim Alina's...
Unite Me
Perfect for fans of Tahereh Mafi's New York Times bestselling Shatter Me trilogy, this book collects the first two companion novellas, Fracture Me and Destroy Me, for a thrilling insight into the minds of Juliette's two great loves - Adam and Warner.Destroy MeThe mind-blowing events between Shatter...
Strange Case of Dr Jekyll and Mr Hyde and Other Stories
Includes pictures, notes and an extensive section on Stevenson's life and works. One of Stevenson's most famous and enduringly popular works, Strange Case of Dr Jekyll and Mr Hyde describes the mysterious relationship between a respectable and affable doctor and his brutal associate. Set in the...
Klara and the Sun
Klara and the Sun, the first novel by Kazuo Ishiguro since he was awarded the Nobel Prize in Literature, tells the story of Klara, an Artificial Friend with outstanding observational qualities, who, from her place in the store, watches carefully the behavior of those who come in to browse, and of...
Norwegian Wood
When he hears her favourite Beatles song, Toru Watanabe recalls his first love Naoko, the girlfriend of his best friend Kizuki. Immediately he is transported back almost twenty years to his student days in Tokyo, adrift in a world of uneasy friendships, casual sex, passion, loss and desire - to a...
Vicious
Victor and Eli, due to a research project gone wrong, become ExtraOrdinaries with supernatural powers. Ten years later Victor escapes from prison, determined to get his revenge on the man who put him there, while Eli has spent the years hunting down and killing other EOs.
To Paradise
In an alternate version of 1893 America, New York is part of the Free States, where people may live and love whomever they please (or so it seems). The fragile young scion of a distinguished family resists betrothal to a worthy suitor, drawn to a charming music teacher of no means. In a 1993...
The Tattooist of Auschwitz
For readers of Schindler's List, The Man Who Broke into Auschwitz and The Boy in the Striped Pyjamas comes a heart-breaking story of the very best of humanity in the very worst of circumstances.I tattooed a number on her arm. She tattooed her name on my heart.In 1942, Lale Sokolov arrived in...
Wuthering Heights
Part of Alma Classics Evergreen series The tale of Heathcliff and Cathy's ungovernable love and suffering, and the havoc that their passion wreaks on the families of the Earnshaws and the Lintons, shocked the book's first readers, with even Emily's sister Charlotte wondering 'whether it is right or...
The Book Thief
1939. Nazi Germany. The country is holding its breath. Death has never been busier.Liesel, a nine-year-old girl, is living with a foster family on Himmel Street. Her parents have been taken away to a concentration camp. Liesel steals books. This is her story and the story of the inhabitants of her...
Desire
You've just passed someone on the street who could be the love of your life, the person you're destined for – what do you do? In Murakami's world, you tell them a story. The five weird and wonderful tales collected here each unlock the many-tongued language of desire, whether it takes the form of...
Cloud Cuckoo Land
Thirteen-year-old Anna, an orphan, lives inside the formidable walls of Constantinople in a house of women who make their living embroidering the robes of priests. Restless, insatiably curious, Anna learns to read, and in this ancient city, famous for its libraries, she finds a book, the story of...
Sorcery of Thorns
All sorcerers are evil. Elisabeth has known that as long as she has known anything. Raised as a foundling in one of Austermeer's Great Libraries, Elisabeth has grown up among the tools of sorcery-magical grimoires that whisper on shelves and rattle beneath iron chains.If provoked, they transform...
The House in the Cerulean Sea
Linus Baker leads a quiet life. At forty, he has a tiny house with a devious cat and his beloved records for company. And at the Department in Charge of Magical Youth, he's spent many dull years monitoring their orphanages.Then one day, Linus is summoned by Extremely Upper Management and given a...
The Raven and Other Selected Poems
HarperCollins is proud to present its incredible range of best-loved, essential classics.' "…Take thy beak from out my heart, and take thy form from off my door!"Quoth the Raven, "Nevermore." 'This selection of Edgar Allan Poe's poetical works includes some of his best-known pieces, including the...
Blood of Elves
The Witcher, Geralt of Rivia, holds the fate of the world in his hands in the New York Times bestselling first novel in the Witcher series that inspired the Netflix show and video games.For more than a hundred years, humans, dwarves, gnomes and elves lived together in relative peace. But times have...
The Mark of Athena
The Mark of Athena is the explosive third part in Rick Riordan's number one series - Heroes of Olympus.One fatal ProphecySeven brave demigodsA quest to find - and close - The Doors of Death Annabeth felt as if someone had draped a cold washcloth across her neck. She heard that whispering laughter...
The Picture of Dorian Gray
′How sad it is! I shall grow old, and horrid, and dreadful. But this picture will remain always young ... If it was only the other way!′Wilde′s first and only published novel recounts the story of handsome Dorian Gray who upon having his portrait painted desires that it will age and grow ugly while...
Ace of Spades
An incendiary and utterly compelling thriller with a shocking twist that delves deep into the heart of institutionalized racism, from an exceptional new YA voice.Welcome to Niveus Private Academy, where money paves the hallways, and the students are never less than perfect. Until now. Because...
She Who Became the Sun
THE NUMBER ONE SUNDAY TIMES BESTSELLER'This audacious, brilliant debut is a vivid, original reimagining . . . Peopled by flawed, fearless characters and with a dramatically violent storyline, this is immersive storytelling at its finest' – Daily Mail'A thoroughly engrossing read with a fabulous,...
The Life of a Stupid Man
'What is the life of a human being - a drop of dew, a flash of lightning? This is so sad, so sad.' Autobiographical stories from one of Japan's masters of modernist story-telling. Introducing Little Black Classics: 80 books for Penguin's 80th birthday. Little Black Classics celebrate the huge range...
Animal Farm
Since its publication fifty years ago, "Animal Farm" has become one of the most controversial books ever written. It has been translated into seventy languages and sold millions of copies throughout the world. This edition is being published to commemorate the fiftieth anniversary of its original...
Gods and Heroes of Ancient Greece
From fire-stealing Prometheus to scene-stealing Helen of Troy, from Jason and his golden fleece to Oedipus and his mother, this collection of classic tales from Greek mythology demonstrates the inexhaustible vitality of a timeless cultural legacy. These stories of heroes and powerful gods and...
The Man Who Died Twice
It's the following Thursday.Elizabeth has received a letter from an old colleague, a man with whom she has a long history. He's made a big mistake, and he needs her help. His story involves stolen diamonds, a violent mobster, and a very real threat to his life.As bodies start piling up, Elizabeth...
Aurora Rising
The year is 2380, and the graduating cadets of Aurora Academy are being assigned their first missions. Star pupil Tyler Jones is ready to recruit the squad of his dreams, but his own boneheaded heroism sees him stuck with the dregs nobody else in the academy would touch . . . A cocky diplomat with...
Gods & Monsters
Evil always seeks a foothold. We must not give it one.The electrifying conclusion to the New York Times and Indiebound bestselling Serpent Dove trilogy is perfect for fans of Sarah J. Maas and Kendare Blake.Lou has spent her whole life running.Now, after a crushing blow from Morgane, the time has...
Project Hail Mary
A lone astronaut must save the earth from disaster in this incredible new science-based thriller from the #1 New York Times bestselling author of The Martian.Ryland Grace is the sole survivor on a desperate, last-chance mission and if he fails, humanity and the earth itself will perish.Except that...
Jane Eyre
Includes pictures and an extensive section on Charlotte Bronte's life and works. A novel of high romance and great intensity, Jane Eyre has enjoyed popular success and critical acclaim ever since its publication in 1847. Jane's journey from a troubled childhood to independence - and her turbulent...
Caraval
Welcome to Caraval, where nothing is quite as it seems. A mesmerising, magical and stunningly imaginative debut novel for anyone who loved The Night Circus and Daughter of Smoke and Bone.
A Sky Beyond the Storm
Prepare for the jaw-dropping finale of Sabaa Tahir's beloved New York Times bestselling An Ember in the Ashes fantasy series, and discover: Who will survive the storm?Picking up just a few months after A Reaper at the Gates left off...The long-imprisoned jinn are on the attack, wreaking bloody...
Sword of Destiny
Geralt the Witcher - revered and hated - holds the line against the monsters plaguing humanity in the bestselling series that inspired the hit Witcher Netflix show and video games.Geralt of Rivia is a Witcher, a man whose magic powers and lifelong training have made him a brilliant fighter and a...
Dune
In 1965, after being rejected by more than a dozen publishing houses, a book called "Dune" was brought out by the Chilton Book Company. Its respected author, journalist Frank Herbert, had written "Dune" with nothing more in mind than to entertain his readers with the telling of a particularly...
Legendborn
After her mother dies in an accident, sixteen-year-old Bree Matthews wants nothing to do with her family memories or childhood home. A residential programme for bright high-schoolers at UNC – Chapel Hill seems like the perfect escape – until Bree witnesses a magical attack her very first night on...
The Complete Fiction of H. P. Lovecraft
Another excellent edition in the Knickerbocker Classic series, The Complete Fiction of H.P. Lovecraft collects the author's novel, four novellas, and fifty-three short stories. Written between the years 1917 and 1935, this collection features Lovecraft's trademark fantastical creatures and...
Pet Sematary
Soon to be a major motion picture from Paramount Pictures starring John Lithgow, Jason Clarke, and Amy Seimetz! Stephen King's #1 New York Times bestseller Pet Sematary, a "wild, powerful, disturbing" (The Washington Post Book World) classic about evil that exists far beyond the grave - among...
Losing Hope
From the bestselling author of It Ends With UsSOMETIMES IN LIFE, IN ORDER TO MOVE FORWARD YOU MUST FACE THE PAST...In Hopeless, Sky left no secret unearthed, no feeling unshared and no memory forgotten, but Holder's past remains a mystery.He is haunted by the little girl he let walk away from him...
The Burning God
The exciting end to The Poppy War trilogy, R.F. Kuang's acclaimed, award-winning epic fantasy that combines the history of 20th-century China with a gripping world of gods and monsters, to devastating, enthralling effect.After saving her nation of Nikan from foreign invaders and battling the evil...
Nostalgia
'Cartarescu is one of the great literary voices of Central Europe' Olga Tokarczuk, Nobel Prize winner and author of Flights'Creator of a universe that's caught between dream and reality, Cartarescu is a revelation' El PaisA dreamlike novel of memory and magic, Nostalgia turns the dark world of...
How Much Land Does A Man Need?
'Although he feared death, he could not stop. 'If I stopped now, after coming all this way - well, they'd call me an idiot!' A pair of short stories about greed, charity, life and death from one of Russia's most influential writers and thinkers. Introducing Little Black Classics: 80 books for...
Mrs Dalloway
Part of Alma Classics Evergreen series, this edition contains a wealth of material. As Mrs Dalloway works on the preparations for a dinner party, her thoughts throughout the day wander from memories of the past to interrogations about the present and lead her to assess the choices she has made in...
The Goldfinch
Winner of the Pulitzer Prize for Fiction 2014Aged thirteen, Theo Decker, son of a devoted mother and a reckless, largely absent father, survives an accident that otherwise tears his life apart. Alone and rudderless in New York, he is taken in by the family of a wealthy friend. He is tormented by an...
Atomic Habits
The instant New York Times bestseller. Over 1 million copies sold!Tiny Changes, Remarkable ResultsNo matter your goals, Atomic Habits offers a proven framework for improving--every day. James Clear, one of the world's leading experts on habit formation, reveals practical strategies that will teach...
Atlas of the Heart
In her latest book, five-time #1 New York Times bestselling author Dr. Brene Brown writes, "If we want to find the way back to ourselves and one another, we need language and the grounded confidence to both tell our stories and to be stewards of the stories that we hear. This is the framework for...
Five Nights at Freddy's: The Silver Eyes
From the creator of the bestselling horror video game series Five Nights at Freddy's. Ten years after the murders that ripped their town apart, Charlie and her childhood friends reunite at the old pizza place and find that things aren't quite as they used to be...
When the Body Says No
Can a person literally die of loneliness? Is there a connection between the ability to express emotions and Alzheimer's disease? Is there such a thing as a 'cancer personality'?Drawing on deep scientific research and Dr Gabor Mate's acclaimed clinical work, When the Body Says No provides the...
How to Win Friends and Influence People
Dale Carnegie says You can make someone want to do what you want them to do by seeing the situation from the other person's point of view and "arousing in the other person an eager want." You learn how to make people like you, win people over to your way of thinking, and change people without...
Sex Vouchers
Provoke squeals of delight from your amour with this naughty book of vouchers containing saucy gestures, from a seductive massage to a steamy shower session – it's the gift that keeps on giving!
Habits of a Happy Brain
Happiness isn't just an emotion; it's also the byproduct of chemical reactions in the brain. Habits of a Happy Brain will provide simple ways to increase your brain's production of serotonin, dopamine, oxytocin and endorphin--without the use of medication. Featuring easy-to-understand explanations,...
The Witches' Wealth Spell Book
The Witches' Wealth Spell Book joins Running Press's successful Witches' Spell Book series and is the perfect pocket-sized reference for spell casters of all levels.Including charms and incantations for wealth, success, prosperity, and abundance, this mini book is a charming collection that will...
Five Nights at Freddy's - Fazbear Frights #5: Bunny Call
When left in darkness, rage festers. Years of frustration with his family culminate in a loathsome vacation for Bob, who plots a sinister prank to frighten his wife and kids. Matt redirects the residual anger over his many failed relationships into a video game, and ends up birthing the horrible...
Fazbear Frights - Blackbird - Volume 6
Five Nights at Freddy's fans won't want to miss this pulse-pounding collection of three novella-length tales that will keep even the bravest FNAF player up at night...Haunted by the past…To avoid confronting an ugly truth, Nole falls prey to a monster that punishes past transgressions. Growing...
The 48 Laws of Power
Amoral, cunning, ruthless, and instructive, this piercing work distills three thousand years of the history of power in to forty-eight well explicated laws. As attention--grabbing in its design as it is in its content, this bold volume outlines the laws of power in their unvarnished essence,...
Everyday Magic
In Everyday Magic, magician Justin Flom will teach you all you need to know to perform 10 amazing and how-did-you-do-that magic tricks. This portable set includes a uniquely designed set of cards and an 88-page mini book with step-by-step instructions and illustrations in a gifty magnetic closure...
The Power of Habit: Why We Do What We Do, and How to Change
In The Power of Habit, award-winning New York Times business reporter Charles Duhigg takes us to the thrilling edge of scientific discoveries that explain why habits exist and how they can be changed. With penetrating intelligence and an ability to distill vast amounts of information into...
Never Split the Difference
A field-tested, game-changing approach to high-stakes negotiations-whether in the boardroom or at home.Never Split the Difference is a riveting, indispensable handbook of negotiation principles culled and perfected from Chris Voss's remarkable career as a hostage negotiator and later as an...
Why We Sleep
Sleep is one of the most important aspects of our life, health and longevity and yet it is increasingly neglected in twenty-first-century society, with devastating consequences: every major disease in the developed world - Alzheimer's, cancer, obesity, diabetes - has very strong causal links to...
Palm Reading
Explore the magic and the mystery of palm reading in this fully-illustrated guide to the ancient art.Noted psychic Dennis Fairchild reveals the secrets of the centuries-old art of palmistry, showing how to interpret the lines and formations in the hand. This useful, mini book fits in the palm of...
Immune
You wake up and feel a tickle in your throat. Your head hurts. You're mildly annoyed as you get the kids ready for school and dress for work yourself. Meanwhile, an utterly epic war is being fought, just below your skin. Millions are fighting and dying for you to be able to complain as you drink...
Witches' Love Spell Book
Attain the love you've always dreamed of with this powerful collection of love spells. This enchanting volume includes 60 spells that use practical magic to infuse your life with love and passion, using readily available ingredients such as candles, flowers, and essential oils. Accompanied by...
Rick and Morty: Talking Pickle Rick
Rick and Morty -- the highest-rated original series in Adult Swim history -- is a certified pop culture phenomenon with millions of passionate fans, scads of merchandise, and top-selling books. This kit based on the notorious Pickle Rick will be a must-have for fans!
Five Nights at Freddy's: Fazbear Frights #8 - Gumdrop Angel
A string of bad luck you can't seem to shake … for Angel, Hudson and Sergio, it's an all too familiar feeling.Repulsed by her spoiled stepsister's lavish birthday party, Angel exacts a hasty and ill-fated revenge. Hudson's young life is littered with tragedy and broken dreams, but a well-paying...
Love Vouchers
Pamper someone you love with this sweet book of vouchers containing romantic gestures, from breakfast in bed to a dreamy weekend away - it's the gift that keeps on giving!
The Laws of Human Nature
Robert Greene is a master guide for millions of readers, distilling ancient wisdom and philosophy into essential texts for seekers of power, understanding and mastery. Now he turns to the most important subject of all - understanding people's drives and motivations, even when they are unconscious...
Five Nights at Freddy's - Fazbear Frights #11: Prankster
Five Nights at Freddy's fans won't want to miss this pulse-pounding collection of three novella-length tales that will keep even the bravest FNAF player up at night...Readers beware: In this startling world, desperate wishes have an unexpected cost, beautiful trinkets reveal appalling powers, and...
The Beginner's Guide to Wicca
The Beginner's Guide to Wicca is the essential companion for anyone new to the ancient practice of magic. Kirsten Riddle provides a friendly, straightforward introduction to witchcraft, filled with practical tips for incorporating the Wiccan way into every aspect of your daily life. Kirsten dispels...
Noise
From the world-leaders in strategic thinking and the multi-million copy bestselling authors of Thinking Fast and Slow and Nudge, the next big book to change the way you think.Wherever there is human judgment, there is noise.'Noise may be the most important book I've read in more than a decade. A...
BLACKPINK: Queens of K-Pop
This ultimate fan guide celebrates everything you love about BLACKPINK – the sassiest, most stylish girl group who are taking the music world by storm.Go backstage and relive Jisoo, Jennie, Rose and Lisa's incredible experiences, from their days as trainees to the moment they debuted and the...
Aphorisms on Love and Hate
'We must learn to love, learn to be kind, and this from our earliest youth ... Likewise, hatred must be learned and nurtured, if one wishes to become a proficient hater' This volume contains a selection of Nietzsche's brilliant and challenging aphorisms, examining the pleasures of revenge, the...
Five Nights at Freddy's - Fazbear Frights #10: Friendly Face
Five Nights at Freddy's fans won't want to miss this pulse-pounding collection of three novella-length tales that will keep even the bravest FNAF player up at night...Act in haste, repent at leisure... After losing his friend in a terrible accident, Edward can't spend his money fast enough on a...
Burn After Writing (Tie-Dye)
The national bestseller.Write. Burn. Repeat. Now with new covers to match whatever mood you're in.This book has made me laugh and cry, filled me with joy, and inspired me.-TikTok user camrynbanksInstagram, WhatsApp, Snapchat, TikTok, VSCO, YouTube...the world has not only become one giant feed, but...
The Art of War
For two and a half thousand years The Art of War has been the core text of military strategy and planning, providing leaders with enduring insights into tactics, psychology, discipline and the nature of power.Favoured by countless great generals and military tacticians throughout history, over the...
Kama Sutra - A Position A Day
Spice up your sex life with a new sex position for every day of the yearSurprise your sexual partner with 365 different sexual positions- one for each day of the year. Experience the wave of erotica and erotic fiction with sexy Kama Sutra skills from the sensual Kama Sutra: A Position A Day.Enjoy a...
Letters from a Stoic
No man can live a happy life, or even a supportable life, without the study of wisdomLucius Annaeus Seneca (4 BC-AD 65) is one of the most famous Roman philosophers. Instrumental in guiding the Roman Empire under emperor Nero, Seneca influenced him from a young age with his Stoic principles. Later...
Minecraft Combat Handbook
Master the art of battling in MinecraftDon your armour, pick up your sword and charge headfirst into the Minecraft Combat Handbook – the only book you need to take your game to the next level.Read how to craft the deadliest weapons and enchant them with mystical powers, discover the vicious mobs...
Mythology
Since its original publication by Little, Brown and Company in 1942, Edith Hamilton's Mythology has sold millions of copies throughout the word and established itself as a perennial bestseller in its various available formats: hardcover, trade paperback, mass market paperback, and e-book. For 75...
Five Nights at Freddy's - Fazbear Frights #3: 1:35 AM
Five Nights at Freddy's fans won't want to miss this pulse-pounding collection of three novella-length tales that will keep even the bravest FNAF player up at night...From twisted toys to gut-wrenching games, this collection of terrifying tales is unsettling enough to mess with even the most...
Rich Dad Poor Dad
Taking to heart the message that the poor and middle class work for money, but the rich have money work for them, the author lays out a financial philosophy based on the principle that income-generating assets always provide healthier bottom-line results.
Thinking, Fast and Slow
The 'New York Times' Bestseller, acclaimed by author such as Freakonomics co-author Steven D. Levitt, Black Swan author Nassim Nicholas Taleb and Nudge co-author Richard Thaler, 'Thinking Fast and Slow' offers a whole new look at the way our minds work, and how we make decisions. Why is there more...
The Manga Artist's Workbook
Master the basics of the most popular style of cartooning with The Manga Artist's Workbook by Christopher Hart, a bestselling author in the field of art instruction.You'll learn the fundamental proportions of the manga face and figure, how to draw those large sparkling eyes, and how to create...
Beyond Order
The long-awaited sequel to 12 RULES FOR LIFE, which has sold over 5 million copies around the worldIn 12 Rules for Life, acclaimed public thinker and clinical psychologist Jordan B. Peterson offered an antidote to the chaos in our lives: eternal truths applied to modern anxieties. His insights have...
My Life Had Stood a Loaded Gun
Electrifying poems of isolation, beauty, death and eternity from a reclusive genius and one of America's greatest writers.One of 46 new books in the bestselling Little Black Classics series, to celebrate the first ever Penguin Classic in 1946. Each book gives readers a taste of the Classics' huge...
The Everyday Hero Manifesto
For over twenty-five years, leadership legend and personal mastery trailblazer Robin Sharma has mentored billionaires, business titans, professional sports superstars and entertainment royalty via a revolutionary methodology that has caused them to accomplish rare-air results. Now, in this...
Five Nights at Freddy's: The Fourth Closet
What really happened to Charlie? It's the question that John can't seem to shake, along with the nightmares of Charlie's seeming death and miraculous reappearance. John just wants to forget the whole terrifying saga of Freddy Fazbear's Pizza, but the past isn't so easily buried.Meanwhile, there's a...
A General Introduction to Psychoanalysis
Sigmund Freud's controversial ideas have penetrated Western culture more deeply than those of any other psychologist. The 'Freudian slip', the 'Oedipus complex', 'childhood sexuality', 'libido', 'narcissism' 'penis envy', the 'castration complex', the 'id', the 'ego' and the 'superego', 'denial',...
How to Use Your Enemies
'Better mad with the crowd than sane all alone' In these witty, Machiavellian aphorisms, unlikely Spanish priest Baltasar Gracián shows us how to exploit friends and enemies alike to thrive in a world of deception and illusion. Introducing Little Black Classics: 80 books for Penguin's 80th...
Daily Laws
From the world's foremost expert on power and strategy comes a daily devotional designed to help you seize your destiny.Robert Greene, the #1 New York Times bestselling author, has been the consigliere to millions for more than two decades. Now, with entries that are drawn from his six books, plus...
BTS
BTS are an international sensation in the world of K-pop! This boyband has sold out arenas, topped charts and gained an army of fans all over the world. Inside this ultimate guide, learn about RM, Jin, Suga, J-Hope, Jimin, V and Jungkook; seven boys who can rap, sing, dance and entertain! Packed...
Socrates' Defence
'I'll stop doing it as soon as I understand what I'm doing.' Somewhere between a historical account and work of philosophy, Socrates' Defence details the final plea of Plato's beloved mentor. Introducing Little Black Classics: 80 books for Penguin's 80th birthday. Little Black Classics celebrate...
Behave
'Awe-inspiring… You will learn more about human nature than in any other book I can think of' Henry Marsh'One of the best scientist-writers of our time' Oliver SacksWhy do human beings behave as they do? We are capable of savage acts of violence but also spectacular feats of kindness: is one side...
Capital: Volumes One and Two
Few writers have had a more demonstrable impact on the development of the modern world than has Karl Marx (1818-1883). Born in Trier into a middle-class Jewish family in 1818, by the time of his death in London in 1883, Marx claimed a growing international reputation. Of central importance then and...
The Little Book of Astrology
Are you headstrong and impatient? Can you see both sides of an argument in a balanced way? Do you often find yourself swimming in circles while trying to make a decision? These character traits could actually be written in the stars. The Little Book of Astrology delves into each of the astrological...
The Travel Book
Get ready for a journey through every country in the world.In this fourth edition of The Travel Book each country features an all-new profile that includes details of when to visit, what to see and do, and how to learn more about the country's culture from its film, music, food and drink.All brand...
Courage is calling
Ryan Holiday's bestselling trilogy--The Obstacle Is the Way, Ego is the Enemy, and Stillness is the Key--captivated professional athletes, CEOs, politicians, and entrepreneurs and helped bring Stoicism to millions of readers. Now, in the first book of an exciting new series on the cardinal virtues...
Lord of the Fleas
When a new bunch of baddies bust up the town, Dog Man is called into action -- and this time he isn't alone.With a cute kitten and a remarkable robot by his side, our heroes must save the day by joining forces with an unlikely ally: Petey, the World's Most Evil Cat.But can the villainous Petey...
Homo Deus - A Brief History of Tomorrow
**From the author of the number 1 global bestseller Sapiens****The Top Ten Sunday Times Bestseller**Sapiens showed us where we came from. Homo Deus shows us where we're going.War is obsolete. You are more likely to commit suicide than be killed in conflict.Famine is disappearing. You are at more...
Five Nights at Freddy's - Fazbear Frights #2: Fetch
After years of being kicked around, Greg, Alec and Oscar are ready to take control of their lives. Greg decides to put the controversial science he's been studying to the test. Alec launches a master plot to expose his golden sister for the spoiled brat he knows she is. And Oscar, ever the...
Instant Magic Oracle
A fun, magical guide by expert witch Semra Haksever, that will help you to navigate whatever life throws at you. Incorporates spells, rituals, manifestations and more.In these challenging times, the world seems an unpredictable and scary place. However, the answer to all of life's questions, both...
Republic
The ideas of Plato (c429-347BC) have influenced Western philosophers for over two thousand years. Such is his importance that the twentieth-century philosopher A.N. Whitehead described all subsequent developments within the subject as foot-notes to Plato's work.Beyond philosophy, he has exerted a...
The Bro Code
THE BRO CODE provides men with all the rules they need to know in order to become a "bro" and behave properly among other bros. THE BRO CODE has never been published before. Few know of its existence, and the code, until now, has been verbally communicated between those in the 'bro'. Containing...
Psychology of Stupidity
'We need books like this one'Steven PinkerAt last, stupidity explained! And by some of the world's smartest people, among them Daniel Kahneman, Dan Ariely, Alison Gopnik, Howard Gardner, Antonio Damasio, Aaron James and Ryan Holiday.Stupidity is all around us, from the colleagues who won't stop...
Ego is the Enemy
It's wrecked the careers of promising young geniuses. It's evaporated great fortunes and run companies into the ground. It's made adversity unbearable and turned struggle into shame. Every great philosopher has warned against it, in our most lasting stories and countless works of art, in all...
BTS and Me
BTS and Me is the perfect way to record all of your favourite things about your favourite Korean boyband, Bangtan Sonyeondan.Packed full of fun fill-in activities, from quizzes to find out who would be your best friend, planning your ideal concert setlist and designing outfits for the boys to...
Elements Magnet Set
Display and play with the building blocks of life with The Elements Magnet Set ! Based on the iconic images from Theodore Gray's bestselling book The Elements , this beautiful magnet set is the perfect way to add a little atomic flair at work and home. Spell out a fun message or just display and...
Signs & Symbols
Decode the secrets and uncover the origins and meanings of over 2,000 signs and symbols, from ancient hieroglyphs to modern-day logos.Why is a heart pierced by an arrow a classic symbol of love? What are the ancient roots of fertility symbols? Why are scales a symbol of justice?Delve into the...
Carpathia
Carpathia invites you to explore Romania's unique, bold and delicious cuisine: an exciting and unexpected amalgamation of all its diverse influences. As a cultural melting pot its character is rooted in many traditions from Greek, Turkish and Slavic in the south and east, to Austrian, Hungarian and...
Le Paradis des chats
En 1874, Emile Zola, qui est deja l'auteur d'imposantes fresques romanesques, fait paraitre un recueil de textes brefs sous le titre de Nouveaux Contes a Ninon. Sans restriction de genre, il y reunit avec une grande liberte fable, portrait, recit de souvenirs... Nous trouverons ici cinq de ces...
Start With Why
Why are some people and organisations more inventive, pioneering and successful than others? And why are they able to repeat their success again and again? In business, it doesn't matter what you do, it matters why you do it. "Start with Why" analyses leaders like Martin Luther King Jr and Steve...
Kit - Harry Potter Talking Dobby and Collectible Book
Fans and collectors of Harry Potter and J. K. Rowling's Wizarding World will love this one-of-a-kind talking collectible of the free elf, Dobby. Kit includes: * 3-inch figure of Dobby, mounted on a base. He speaks memorable lines from the Harry Potter films at the push of a button. * 48-page book...
The Daily Laws
Over the last 22 years, Robert Greene has provided insights into every aspect of being human whether that be getting what you want, understanding others' motivations, mastering your impulses, and recognizing strengths and weaknesses. The Daily Laws distills that wisdom into daily entries.Each entry...
Invisible Women
'HELL YES. This is one of those books that has the potential to change things - a monumental piece of research' Caitlin MoranImagine a world where...· Your phone is too big for your hand· Your doctor prescribes a drug that is wrong for your body· In a car accident you are 47% more likely to be...
The One About Their Best One-Liners
The One We All Love to Remember.Friends may have stopped filming in 2004 but Ross, Rachel, Monica, Chandler, Phoebe and Joey have never left our screens or our hearts. Now let their words comfort and cajole you through the tricky, sticky and downright funny times in life.The One About Their Best...
Friends: Central Perk Light-Up Sign
Friends -- the beloved sitcom that went off the air 15 years ago only to become a current streaming TV phenomenon -- is hot! This unique mini kit spotlighting an iconic set piece from the show is perfect for the show's passionate fan base, both new and old.
Classical Mythology A to Z
An encyclopedic A-to-Z guide, this beautifully designed and illustrated volume offers hundreds of rich and fascinating definitions of 700 major and minor characters, creatures, and places of classical mythology. The perfect companion to the 75th anniversary illustrated edition of Edith Hamilton's...
Dog Man and Cat Kid
Dog Man is back -- and this time he's not alone.The heroic hound with a real nose for justice now has a furry feline sidekick, and together they have a mystery to sniff out!When a new kitty sitter arrives and a glamorous movie starlet goes missing, it's up to Dog Man and Cat Kid to save the...
The Power of Now
To make the journey into The Power of Now we will need to leave our analytical mind and its false created self, the ego, behind. Although the journey is challenging, Eckhart Tolle offers simple language and a question and answer format to guide us. Surrender to the present moment, where problems do...
Blackpink
A comprehensive guide to the K-pop girl group who are taking the music world by storm. The sassiest, most stylish girls around - BLACKPINK!'Blackpink in Your Area!' The K-pop girl group are taking their catchphrase literally; they are currently in the midst of a sell-out stadium world tour. Jisoo,...
Mindset
An authoritative, practical guide on how to develop the mindset necessary for success, both personal and professional. - Revised and updated with new material
Come as You Are
Researchers have spent years trying to develop a "pink pill" for women to function like Viagra does for men. So where is it? This book makes crystal clear, that pill will never exist - but as a result of the research that's gone into it, scientists have learned more about how women's sexuality...
Minecraft Guide to Survival
The world of Minecraft is waiting to be explored. But danger lurks around every corner and survival can prove difficult for even the bravest adventurer.The official Minecraft Guide to Survival will help you to stay alive. Learn how to find resources, craft equipment and protect yourself from...
The Obstacle is the Way
We give up too easily. With a simple change of attitude, what seem like insurmountable obstacles become once-in-a-lifetime opportunities. Ryan Holiday, who dropped out of college at nineteen to serve as an apprentice to bestselling 'modern Machiavelli' Robert Greene and is now a media consultant...
The Body Keeps the Score
What causes people to continually relive what they most want to forget, and what treatments could help restore them to a life with purpose and joy? Here, Dr Bessel van der Kolk offers a new paradigm for effectively treating traumatic stress. Neither talking nor drug therapies have proven entirely...
Numbers Don't Lie
'There is no author whose books I look forward to more than Vaclav Smil' Bill Gates'Smil's title says it all: to understand the world, you need to follow the trendlines, not the headlines. This is a compelling, fascinating, and most important, realistic portrait of the world and where it's going'...
Blackpink: Pretty isn't Everything
Filled with incredible color photos and fun facts, this unofficial fan guide tells the full story of the global phenomenon Blackpink.The girls of Blackpink are more than just pretty faces. Since they debuted in 2016, the group has broken record after record, played shows across the globe, and built...
Chakras
Discover the essential power of the seven chakras, including their colors, sounds, and key rituals, in this beautifully illustrated mini guidebook.Get to know your seven energy centers -- muladhara, svadisthana, mapura, anahata, vishuddha, ajna, and sahasrara --in this enchanted introduction to the...
How Management Works
Discover everything you need to know to improve your management skills, and understand key management and business theories with this unique graphic guide.Combining clear, jargon-free language and bold, eye-catching graphics, How Management Works is a definitive and user-friendly guide to all...
Five Nights at Freddy's: Fazbear Frights #7: The Breaking Wheel
Five Nights at Freddy's fans won't want to miss this pulse-pounding collection of three novella-length tales that will keep even the bravest FNAF player up at night...Some things must be learned the hard way … Reed sees an opportunity to teach the school bully not to mess with him, but ends up...
Harry Potter: Spell Deck and Interactive Book of Magic
From Patronus-casting to the cursed Avada Kedavra, this giftable illustrated spell deck and book set is your guide to the magic of the world of Harry Potter.Set includes:40 full-color printed cards featuring the names of spells, charms, curses, and jinxes from the Wizarding World, with their...
Republic
HarperCollins is proud to present its incredible range of best-loved, essential classics.Plato's Republic has influenced Western philosophers for centuries, with its main focus on what makes a well-balanced society and individual.
In the Realm of Hungry Ghosts
Featured on Russell Brand's podcast Under the Skin Dr Gabor Mate is one of the world's most revered thinkers on the psychology of addiction. His radical findings – based on decades of work with patients challenged by catastrophic drug addiction and mental illness – are reframing how we view all...
La Femme independante - Extraits du Deuxieme Sexe
' La femme a toujours été, sinon l'esclave de l'homme, du moins sa vassale ; les deux sexes ne se sont jamais partagé le monde à égalité ; et aujourd'hui encore, bien que sa condition soit en train d'évoluer, la femme est lourdement...
Home Body
From the Number One SundayTimes bestselling author of milk and honey and the sun and her flowers comes her greatly anticipated third collection of poetry.i dive into the well of my bodyand end up in another worldeverything i needalready exists in methere's no needto look anywhere else - home
Burn After Writing (Dots)
Write. Burn. Repeat. Now with new covers to match whatever mood you're in.This book has made me laugh and cry, filled me with joy, and inspired me.-TikTok user camrynbanksInstagram, WhatsApp, Snapchat, TikTok, VSCO, YouTube...the world has not only become one giant feed, but also one giant...
The Little Book of Chocolate
Whether you like your chocolate to be milk or dark, in a bar or in a cake, there is one thing that's certain: we are all hooked on this tantalizing treat. Indulge all your chocolate cravings in this tempting collection of recipes, fascinating facts and memorable musings on the most sumptuous of...
A Little History Of The World
In 1935, with a doctorate in art history and no prospect of a job, the 26-year-old Ernst Gombrich was invited to attempt a history of the world for younger readers. Amazingly, he completed the task in six weeks, and "Eine kurze Weltgeschichte fur junge Leser" was published in Vienna. This book...
The Science of Cooking
Which vegetables should you eat raw? How do you poach the perfect egg? And should you keep your eggs in the fridge? Food scientist Dr Stuart Farrimond answers all these questions - and many more like them - equipping you with the scientific know-how to take your cooking to new levels.In The Science...
100% Unofficial: Billie Eilish
Billie Eilish is the most talked-about teen on the planet!With a number one debut album, a sold-out tour and a growing Instagram following, Billie is taking the world by storm. Now learn all about the modern music sensation in this ultimate guide.With fun facts about her music, life, fashion,...
Factfulness
The #1 Wall Street Journal and New York Times bestseller longlisted for the Financial Times/McKinsey Business Book of the Year: 'A hopeful book about the potential for human progress when we work off facts rather than our inherent biases' BARACK OBAMA
Burn After Writing (Hearts)
Write. Burn. Repeat. Now with new covers to match whatever mood you're in.This book has made me laugh and cry, filled me with joy, and inspired me.Instagram, WhatsApp, Snapchat, TikTok, VSCO, YouTube...the world has not only become one giant feed, but also one giant confessional. Burn After Writing...
Guns, Germs And Steel
This work abandons the conventional distinctions between history and science. Diamond focuses on what ancient people were endowed with in the way of land, animals and plants, and on the confrontations between less and more advanced people to see how this led to today's inequalities.
Romeo and Juliet
HarperCollins is proud to present its new range of best-loved, essential classics. 'Did my heart love till now? Forswear it, sight! For I ne'er saw true beauty till this night.' Arguably the greatest love story ever told, Shakespeare's Romeo and Juliet continues to touch modern audiences with its...
The Monk Who Sold His Ferrari
An internationally bestselling fable about a spiritual journey, littered with powerful life lessons that teach us how to abandon consumerism in order to embrace destiny, live life to the full and discover joy.• This inspiring tale is based on the author's own search for life's true purpose,...
I have more souls than one
'But no, she's abstract, is a birdOf sound in the air of air soaring,And her soul sings unencumberedBecause the song's what makes her sing.'Dramatic, lyrical and ranging over four distinct personae, these poems by one of Portugal's greatest poets trace a mind shaken by intense suffering and a...
The Kitchen Witch's Spell Book
Turn your kitchen into a pagan power center using herbs, crystals, and spells for health, wealth, love and happiness.Are you seeking more contentment in your daily life? Could you use more money to improve home and hearth? Are you looking for ways to spice up your love life? This gorgeously...
Diary of a Wimpy Kid: Book 16
In Big Shot, book 16 of the Diary of a Wimpy Kid series from #1 international bestsetlling author Jeff Kinney, Greg Heffley and sports just don't mix.After a disastrous field day competition at school, Greg decides that when it comes to his athletic career, he's officially retired. But after his...
Peppa Pig: Peppa's Family Little Library
Inside you'll find four small chunky board books featuring Peppa, George, Mummy Pig and Daddy Pig, which also make a fun jigsaw puzzle!
Harry Potter and the Chamber of Secrets
Prepare to be dazzled by this new edition of J.K. Rowling's Harry Potter and the Chamber of Secrets, designed and illustrated by MinaLima. With over 150 full-colour illustrations and eight exclusive, interactive paper-engineered elements, readers can travel via the Floo Network, encounter the...
Five Nights at Freddy's - Fazbear Frights #9: The Puppet Carver
Five Nights at Freddy's fans won't want to miss this pulse-pounding collection of three novella-length tales that will keep even the bravest FNAF player up at night...Consumed by failure... Desperate to keep his kiddie pizzeria from bankruptcy, Jack lets his animatronics tech pitch him a new...
Brawl of the Wild
The heroic hound is sent to the pound for a crime he didn't commit!While his pals work to prove his innocence, Dog Man struggles to find his place among dogs and people.Being a part of both worlds, will he ever fully fit in with one??Dav Pilkey's wildly popular Dog Man series appeals to readers of...
Bluey: Little Library
oin Bluey, Bingo, Chilli and Bandit in Bluey's Little Library!Follow along with your favourite Bluey characters on a brand new-adventure. Perfect for younger readers, each chunky book will keep little hands occupied at home, or on the move.And, once you're done reading (and re-reading), the four...
Dog Man 8: Fetch-22
The eighth book in the Dog Man graphic novel series now available in paperback. Petey the Cat is out of jail, and he has a brand-new lease on life.While Petey's reevaluated what matters most, Li'l Petey is struggling to find the good in the world.Can Petey and Dog Man stop fighting like cats and...
The Dragon Republic
The searing follow-up to 2018's most celebrated fantasy debut - THE POPPY WAR. Rin is on the run ... Haunted by the terrible choices she had to make to save her people, Rin's only reason for living is to take revenge on the traitorous Empress who sold her homeland to its enemies.Forced to ally with...
Harry Potter and the Prisoner of Azkaban
When the Knight Bus crashes through the darkness and screeches to a halt in front of him, it's the start of another far from ordinary year at Hogwarts for Harry Potter. Sirius Black, escaped mass-murderer and follower of Lord Voldemort, is on the run - and they say he is coming after Harry. In his...
A Mouse Called Miika
It is also a tale of great love (of cheese) and great danger. And learning the lesson that what matters most - when it comes to cheese and life - is not how strongly you smell but how strong you are on the inside.
Howl's Moving Castle
A new look for one of Diana Wynne Jones' funniest and most popular novels.In the land of Ingary, where seven league boots and cloaks of invisibility do exist, Sophie Hatter catches the unwelcome attention of the Witch of the Waste and is put under a spell.Deciding she has nothing more to lose, she...
Peppa Pig My First Little Library 8 books
Peppa Pig My First Little Library 8 books
Harry Potter - A Magical Year
A Magical Year takes readers on an unforgettable journey through the seasons at Hogwarts. Jim Kay's incredible illustrations, paired with much loved quotations from J.K. Rowling's Harry Potter novels, bring to life all of the magic, beauty and wonder of the wizarding world.This is an irresistible...
Harry Potter and the Philosopher's Stone
An irresistible new edition of Harry Potter and the Philosopher's Stone created with ultra-talented designers MinaLima, the design magicians behind the gorgeous visual graphic style of the Harry Potter and Fantastic Beasts films. J.K. Rowling's complete and unabridged text is accompanied by...
Peppa Pig: Fairy Tale Little Library
'The Peppa Pig Fairy Tale Little Library' is a charming collection of mini fairy tale classics with the characters from the award-winning Nick Jr. television series, 'Peppa Pig', presented in a beautiful slipcase box. Join Princess Peppa Pig and Prince George in their wonderful fairy tale castle up...
Peppa Pig: Bedtime Little Library
Peppa and George are getting ready for bed with this sweet little library of bedtime books. From bathtime to storytime, bedtime to dream time, this little library will help your little piggies settle off to sleep too.With chunky pages for the littlest hands and a simple jigsaw picture on the back...
Daughter of the Deep
From Rick Riordan, the bestselling author of PERCY JACKSON, comes a brand-new adventure, inspired by Jules Verne's Twenty Thousand Leagues Under the Sea.Ana Dakkar is a freshman at Harding-Pencroft Academy, a five-year high school that graduates the best marine scientists, naval warriors,...
The Solar System
Discover the wonders of our Solar System with this fold-out book and 200-piece jigsaw. The sturdy box contains a jigsaw showing the planets, their moons and the spacecraft that have been sent to explore them, plus an 8 page double-sided fold-out illustration of our solar system packed with...
Peppa Pig My Best Little Library 12 Books
Peppa Pig: My Best Little Library 12 BooksPeppa's Favourite ThingsPeppa's FamilyPeppa's FriendsPeppa's GardenPeppa at PlaygroupPeppa at HomeThe Royal PartySleepy PrincessKing, Cook and WizardGeorge's DragonSir George the BravePrincesds Peppa
Peter Rabbit Tales: Little Library
Join Peter Rabbit as he learns about colours, numbers and animals in this adorable little library.In these four chunky board books you will learn early concepts with Peter Rabbit and all his friends. With beautiful, bright, contemporary artwork, this board book collection is perfect for even the...
Harry Potter and the Cursed Child - Parts One and Two
The official playscript of the original West End production of Harry Potter and the Cursed Child.It was always difficult being Harry Potter and it isn't much easier now that he is an overworked employee of the Ministry of Magic, a husband, and father of three school-age children.While Harry...
The Macmillan Fairy Tales Collection
A beautiful hardback treasury, containing over fifty fairy tales from around the world, introduced by award-winning author Michael Morpurgo. The perfect gift for fairy tale lovers of all ages.This glorious collection contains much-loved favourites from Hans Christian Andersen and the Brothers...
Mr. Men: Pocket Library
Welcome to the Mr. Men Pocket Library - the perfect first introduction for young children to these fun and zany characters! The slipcase, which is packaged in shrink-wrap, features six board book stories about Mr Happy, Mr Messy, Mr Silly, Mr Bump, Mr Strong and Mr Tickle. The storybooks are made...
Harry Potter and the Half-Blood Prince
VWhen Dumbledore arrives at Privet Drive one summer night to collect Harry Potter, his wand hand is blackened and shrivelled, but he does not reveal why. Secrets and suspicion are spreading through the wizarding world, and Hogwarts itself is not safe. Harry is convinced that Malfoy bears the Dark...
Beneath the Moon
Powerful and universal retellings of seventy-eight divine stories, legends, and myths from around the world, each accompanied by a gorgeous illustration from acclaimed artist Yoshi Yoshitani.Many of the lessons we learn are shared stories passed among cultures and generations. In this riveting...
Harry Potter: The Monster Book of Monsters
Twenty years since its debut, the Wizarding World keeps fans around the world spellbound with exciting new experiences. This mini kit -- the first with sound AND movement -- builds on the range of Running Press's bestselling licensed series.
Harry Potter and the Goblet of Fire
The Triwizard Tournament is to be held at Hogwarts. Only wizards who are over seventeen are allowed to enter - but that doesn't stop Harry dreaming that he will win the competition. Then at Hallowe'en, when the Goblet of Fire makes its selection, Harry is amazed to find his name is one of those...
The Tales of Beedle the Bard
The Tales of Beedle the Bard have been favourite bedtime reading in wizarding households for centuries. Full of magic and trickery, these classic tales both entertain and instruct, and remain as captivating to young wizards today as they were when Beedle first put quill to parchment in the...
Megamonster
The new children's book from No. 1 bestselling author David Walliams – a timeless adventure illustrated by artistic genius, Tony Ross.On a volcanic island, in the middle of shark-infested waters, stands The Cruel School. The lessons are appalling, the school dinners are revolting and the teachers...
Harry Potter and the Order of the Phoenix
Dark times have come to Hogwarts. After the Dementors' attack on his cousin Dudley, Harry Potter knows that Voldemort will stop at nothing to find him. There are many who deny the Dark Lord's return, but Harry is not alone: a secret order gathers at Grimmauld Place to fight against the Dark forces....
Harry Potter and the Chamber of Secrets
Harry Potter's summer has included the worst birthday ever, doomy warnings from a house-elf called Dobby, and rescue from the Dursleys by his friend Ron Weasley in a magical flying car! Back at Hogwarts School of Witchcraft and Wizardry for his second year, Harry hears strange whispers echo through...
Charlie and the Chocolate Factory
Greetings to you, the lucky finder of this Gold Ticket from Mr Willy Wonka! I shake you warmly by the hand! Tremendous things are in store for you!A boy who only gets to eat cabbage soup for breakfast, lunch and dinner finds a Golden Ticket that will take him into Willy Wonka's magical chocolate...
The 52-Storey Treehouse
Winner of the ABIA Book of the Year AwardAndy and Terry's incredible, ever-expanding treehouse has thirteen new storeys, including a watermelon-smashing level, a wave machine, a life-size snakes and ladders game (with real ladders and real snakes!), a rocket-powered carrot launcher, a Ninja Snail...
To Be A Cat
From the bestselling author of A Boy Called Christmas, The Girl Who Saved Christmas, Father Christmas and Me and The Truth Pixie.*'A clawed masterpiece' - Guardian*Barney Willow's life couldn't get any worse. He's weedy, with sticky-out ears. Horrible Gavin Needle loves tormenting him. And evil...
Peppa Loves Sport!
Join Peppa and George in this big sticker scenes book with over 230 stickers as they play football, practise gymnastics, go swimming in the pool and much more!With thirteen sticker scenes for little hands to decorate, it's the perfect book to keep Peppa fans busy.
House of Sky and Breath
Sequel to the #1 New York Times bestseller. Sarah J. Maas's sexy, groundbreaking CRESCENT CITY series continues with this second installment.Bryce Quinlan and Hunt Athalar have made a pact. As they process the events of the Spring they will keep things … platonic … until the Solstice. But can they...
Beach Read
"Original, sparkling bright, and layered with feeling."--Sally Thorne, author of The Hating GameA romance writer who no longer believes in love and a literary writer stuck in a rut engage in a summer-long challenge that may just upend everything they believe about happily ever afters.Augustus...
One True Loves
Named a Best Book of Summer by Cosmopolitan * InStyle *PopSugar * Buzzfeed * Bustle * Brit+Co * Parade"No one does life and love better." InStyle"Earth-shaking…you will flip for this epic love story." CosmopolitanIn her twenties, Emma Blair marries her high school sweetheart, Jesse. They build a...
Klara and the Sun
*The #1 Sunday Times Bestseller**Longlisted for the Booker Prize 2021**A Barack Obama Summer Reading Pick*'This is a novel for fans of Never Let Me Go . . . tender, touching and true.' The Times'The Sun always has ways to reach us.'From her place in the store, Klara, an Artificial Friend with...
The Promise
On a farm outside Pretoria, the Swarts are gathering for Ma's funeral. The younger generation, Anton and Amor, detest everything the family stand for - not least their treatment of the Black woman who has worked for them her whole life. Salome was to be given her own house, her own land...yet...
Supercharge Your Brain
With a new chapter on Covid and the Brain, this is the definitive guide to keeping your brain healthy for a long and lucid life, by one of the world's leading scientists in the field of brain health and ageing.The brain is our most vital and complex organ. It controls and coordinates our actions,...
Gallant
A darkly magical and thrilling tale of a young woman caught between the world and its shadows, who must embrace her legacy to stop the approaching darkness.A fantasy novel from the Sunday Times-bestselling author of The Invisible Life of Addie LaRue, and A Darker Shade of Magic. The Secret Garden...
The Unhoneymooners
The honeymoon of a lifetime . . . with her sworn enemyOlive is always unlucky; her identical twin sister Ami, on the other hand, is probably the luckiest person in the world. While she's about to marry her dream man, Olive is forced to play nice with her nemesis: the best man, Ethan.Yet Olive's...
1984
'It was a bright cold day in April, and the clocks were striking thirteen.'The year is 1984 and war and revolution have left the world unrecognisable. Great Britain, now known as Airstrip One, is ruled by the Party, led by Big Brother. Mass surveillance is everything and The Thought Police are...
Gallant
Sixteen-year-old Olivia Prior is missing three things: a mother, a father, and a voice. Her mother vanished all at once, and her father by degrees, and her voice was a thing she never had to start with. She grew up at Merilance School for Girls. Now, nearing the end of her time there, Olivia...
This Woven Kingdom
Clashing empires, forbidden romance, and a long-forgotten queen destined to save her people―New York Times bestselling author Tahereh Mafi's first novel in this epic, romantic fantasy series inspired by Persian mythology.To all the world, Alizeh is a disposable servant, not the long-lost heir to an...
The Little Book of Whisky
However you like your whisky, this book is a masterful blend of history, terminology, tips and memorable quips. Topped up with dozens of recipes to suit any whisky lover's palate – from classic cocktails to Scotch-imbued fudge and smoky bourbon glaze – this neat little miscellany will deepen your...
Loki
An instant New York Times best seller!*This deft, nuanced examination of identity, destiny, and agency is a surprisingly tender addition to the Marvel canon. --Kirkus Reviews, starred review*This mischievous origin story is sure to satisfy fans of the popular character. --Booklist, starred...
Five Nights at Freddy's - Fazbear Frights #4: Step Closer
Five Nights at Freddy's fans won't want to miss this pulse-pounding collection of three novella-length tales that will keep even the bravest FNAF player up at night...
Fahrenheit 451
The hauntingly prophetic classic novel set in a not-too-distant future where books are burned by a special task force of firemen. Guy Montag is a fireman. His job is to burn books, which are forbidden, being the source of all discord and unhappiness. Even so, Montag is unhappy; there is discord in...
The Green Wiccan Spell Book
This is the must-have grimoire for every modern-day witch who wishes to discover a world of boundless possibilities, with spells for attracting more love, money and luck into your life, cleansing your home, healing a rift in a friendship, and much more. This lavishly illustrated compendium, written...
The Beautifull Cassandra
'She has many rare and charming qualities, but Sobriety is not one of them.' A selection of Austen's dark and hilarious early writings - featuring murder, drunkenness, perjury, theft, poisoning, women breaking out of prison, men forging wills and babies biting off their mothers' fingers......
The Secret Garden
Mary Lennox was horrid. Selfish and spoilt, she was sent to stay with her hunchback uncle in Yorkshire. She hated it.But when she finds the way into a secret garden and begins to tend to it, a change comes over her and her life. She meets and befriends a local boy, the talented Dickon, and comes...
Frankenstein
Part of Alma Classics Evergreens series at 4.99, this new edition of Frankenstein contains pictures and an extensive section on Shelley's life and works. Since it was first published in 1818, Mary Shelley's seminal novel has generated countless print, stage and screen adaptations, but none has ever...
Where the Crawdads Sing
For years, rumors of the "Marsh Girl" have haunted Barkley Cove, a quiet town on the North Carolina coast. So in late 1969, when handsome Chase Andrews is found dead, the locals immediately suspect Kya Clark, the so-called Marsh Girl. But Kya is not what they say. Sensitive and intelligent, she has...
The Karamazov Brothers
Translated by Constance Garnett, with an Introduction by A. D. P. Briggs.As Fyodor Karamazov awaits an amorous encounter, he is violently done to death. The three sons of the old debauchee are forced to confront their own guilt or complicity. Who will own to parricide? The reckless and passionate...
House of Earth and Blood
WINNER OF THE GOODREADS CHOICE BEST FANTASY 2020Think Game of Thrones meets Buffy the Vampire Slayer with a drizzle of E.L. James - TelegraphPerfect for fans of Jessica Jones and True Blood, this is a blockbuster modern fantasy set in a divided world where one woman must uncover the truth to seek...
Circe
The captivating Sunday Times and New York Times number one bestseller by the Orange Prize-winning author of The Song of Achilles; `spellbinding ... a thrilling tour de force of the imagination' (Mail on Sunday) `Fabulous' Daily Telegraph `Blisteringly modern' The Times `Bold and sensuously written'...
Notes from Underground
Part of Alma Classics Evergreen series, this new edition includes pictures and section on Dostoevsky's life and works. Seen by many as the first existentialist novel, Notes from Underground was a pivotal moment in the development of modern literature and has inspired countless novelists, thinkers...
Love is for Losers
A laugh out loud look at first love, loss and trying to avoid the girl of your dreams.What a stupid expression that is in the first place: To fall in love.Like you fall into a ditch or something.Maybe people need to look where they're going.As far as Phoebe Davis is concerned, love is to be avoided...
To Paradise
#1 NEW YORK TIMES BEST SELLER • From the author of the classic A Little Life—a bold, brilliant novel spanning three centuries and three different versions of the American experiment, about lovers, family, loss and the elusive promise of utopia.In an alternate version of 1893 America, New York is...
Dead Souls
This Wordsworth Edition includes an exclusive Introduction by Anthony Briggs. Russia in the 1840s. There is a stranger in town, and he is behaving oddly. The unctuous Pavel Chichikov goes around the local estates buying up 'dead souls'. These are the papers relating to serfs who have died since the...
The Idiot
Translated by Constance Garnett, with an Introduction and Notes by Agnes Cardinal, Honorary Senior Lecturer in Comparative Literature at the University of Kent.Prince Myshkin returns to Russia from an asylum in Switzerland. As he becomes embroiled in the frantic amatory and financial intrigues...
The Heart Principle
To most people, Quan Diep is nothing but a surly-looking, underachieving playboy. The problem is he's not any of those things. And now that he's the CEO of an up-and-coming retail business, he's suddenly a "catch," and the rich girls who never used to pay any attention to him are looking at him in...
Afterlove
THE LESBIAN LOVE STORY YOU'VE BEEN DYING TO READ. Ash Persaud is about to become a reaper in the afterlife, but she is determined to see her first love Poppy Morgan again - the only thing that separates them is death.
On Earth We're Briefly Gorgeous
Brilliant, heartbreaking and highly original, Ocean Vuong's debut novel is a shattering portrait of a family, and a testament to the redemptive power of storytelling.'A marvel' MARLON JAMESThis is a letter from a son to a mother who cannot read. Written when the speaker, Little Dog, is in his late...
The God Equation
#1 NEW YORK TIMES BEST SELLER • The epic story of the greatest quest in all of science—the holy grail of physics that would explain the creation of the universe—from renowned theoretical physicist and author of The Future of the Mind and The Future of HumanityWhen Newton discovered the law of...
Terms and Conditions
DeclanI'm destined to become the next CEO of my family's media empire.The only problem? My grandfather's inheritance clause.Fulfilling his dying wish of getting married and having an heir seemed impossible until my assistant volunteered for the job.Our marriage was supposed to be the perfect...
Burn After Writing
The national bestseller. Write. Burn. Repeat. Now with new covers to match whatever mood you're in."This book has made me laugh and cry, filled me with joy, and inspired me."-TikTok user camrynbanksInstagram, WhatsApp, Snapchat, TikTok, VSCO, YouTube...the world has not only become one giant feed,...
Cemetery Boys
A trans boy determined to prove his gender to his traditional Latinx family summons a ghost who refuses to leave in Aiden Thomas's paranormal YA debut Cemetery Boys.Yadriel has summoned a ghost, and now he can't get rid of him.When his traditional Latinx family has problems accepting his true...
Love That Moves the Sun and Other Stars
'Happiness beyond all words! A life of peace and love, entire and whole!'A collection of cantos from Paradiso, the most original and experimental part of the Divina Commedia.One of 46 new books in the bestselling Little Black Classics series, to celebrate the first ever Penguin Classic in 1946....
Everything is F*cked
From the author of the international mega-bestseller The Subtle Art of Not Giving A F*ck comes a counterintuitive guide to the problems of hope. We live in an interesting time. Materially, everything is the best it's ever been—we are freer, healthier and wealthier than any people in human history....
One of Us Is Next
Welcome back to Bayview High . . .It's been a year since the events of One Of Us Is Lying.But nothing has settled for the residents of Bayview. Not now someone has started playing a sinister game of Truth or Dare.Choose truth? You must reveal your darkest secret.Choose dare? Well, that could be...
The Last Wish
Geralt is a witcher, a man whose magic powers, enhanced by long training and a mysterious elixir, have made him a brilliant fighter and a merciless assassin. Yet he is no ordinary murderer: his targets are the multifarious monsters and vile fiends that ravage the land and attack the innocent. He...
A Good Girl's Guide to Murder
The New York Times No.1 bestselling YA crime thriller that everyone is talking about! THE WINNER OF THE BRITISH BOOK AWARDS' CHILDREN'S BOOK OF THE YEAR 2020 SHORTLISTED FOR THE WATERSTONES CHILDREN'S BOOK PRIZE 2020 'A fiendishly-plotted mystery that kept me guessing until the very end.' - Laura...
November 9
Fallon meets Ben, an aspiring novelist, the day before her scheduled cross-country move. Their untimely attraction leads them to spend Fallon's last day in L.A. together, and her eventful life becomes the creative inspiration Ben has always sought for his novel. Over time and amidst the various...
Empire of the Vampire - Volume 1
Twenty-seven years have passed since the last sunrise, and for almost three decades, the creatures of the night have walked the day without fear. Once, humanity fought bravely against the coldblood legions, but now, we exist only in a few scattered settlements—tiny sparks of light in a growing sea...
Girl in Pieces
A Barnes & Noble Best Young Adult Books of 2016 | A New York Public Library Best Books for Teens in 2016| An Amazon Best YA Books of 2016Charlie Davis is in pieces. At seventeen, she's already lost more than most people lose in a lifetime. But she's learned how to forget it through cutting; the...
Six of Crows
Game of Thrones meets Ocean's Eleven in this brand new fantasy epic from the No.1 New York Times bestselling author of the Grisha trilogy. Gripping, sweeping and memorable, Six of Crows is perfect for fans of George R. R. Martin, Laini Taylor and Kristin Cashore.Criminal prodigy Kaz Brekker is...
We Were Liars
We are the Liars. We are beautiful, privileged and live a life of carefree luxury. We are cracked and broken. A story of love and romance. A tale of tragedy. Which are lies? Which is truth?
As Good As Dead - Volume 3
Pip is used to online death threats, but there's one that catches her eye, someone who keeps asking: who will look for you when you're the one who disappears? And it's not just online. Pip has a stalker who knows where she lives. The police refuse to act and then Pip finds connections between her...
Secret History
A misfit at an exclusive New England college, Richard finds kindred spirits in the five eccentric students of his ancient Greek class. But his new friends have a horrific secret. When blackmail and violence threaten to blow their privileged lives apart, they drag Richard into the nightmare that...
Little women
In nineteenth-century New England, in the shadow of the Civil War, the four teenaged March sisters will come of age sharing joys and hardships, dreams and disappointments. In the throes of unfamiliar poverty and adult responsibility the girls, with their wildly different personalities, find it's...
Hopeless
From the #1 New York Times bestselling author of It Ends With Us comes the beginning of Sky and Dean's passionate love story - where well-kept secrets threaten to open wounds of a dark past.Would you rather know a truth that makes you feel hopeless, or keep believing the lies?Beloved and...
Imagine Me
Juliette Ferrars. Ella Sommers. Which is the truth and which is the lie?Now that Ella knows who Juliette is and what she was created for, things have only become more complicated. As she struggles to understand the past that haunts her and looks to a future more uncertain than ever, the lines...
Believe Me - Volume 7
Fara descriere
You & Me on Vacation
'A gorgeous romance' BETH O'LEARY, The Flatshare'Our generation's answer to Nora Ephron' SOPHIE COUSENS, This Time Next Year'So warm and funny' PAIGE TOON, The Minute I Saw You'A pitch-perfect balance of loveable characters, hilarious wit and steamy sexual chemistry' LAURA JANE WILLIAMS, Our...
Confess
From bestselling author Colleen Hoover, comes a new novel about risking everything for love - and finding your heart somewhere between the truth and lies. Auburn Reed has her entire life mapped out. Her goals are in sight and there's no room for mistakes. But when she walks into a Dallas art studio...
A Modern Detective
He is fond of enigmas, of conundrums, hieroglyphics; exhibiting in his solutions of each a degree of acumen which appears to the ordinary apprehension praeternatural.
Maybe Someday
Brilliant and entertaining' Jamie McGuire, bestselling author of Beautiful DisasterFrom the bestselling author of It Ends With Us, a passionate tale of music, love and betrayal…Sydney is living in an idyllic bubble - she lives with her best friend, has a great boyfriend, and the music coming from...
Priory of the Orange Tree
'Epic' Guardian'Majestic' Daily Mail'Escapism at its finest - Shannon, we salute you' StylistAn enthralling, epic fantasy about a world on the brink of war with dragons - and the women who must lead the fight to save it.The House of Berethnet has ruled Inys for a thousand years. Still unwed, Queen...
The Virgin Suicides
Introducing the Collins Modern Classics, a series featuring some of the most significant books of recent times, books that shed light on the human experience – classics which will endure for generations to come.That girl didn't want to die. She just wanted out of that house. She wanted out of that...
To Kill a Mockingbird
'Shoot all the Bluejays you want, if you can hit 'em, but remember it's a sin to kill a Mockingbird.'A lawyer's advice to his children as he defends the real mockingbird of Harper Lee's classic novel - a black man charged with the rape of a white girl. Through the young eyes of Scout and Jem Finch,...
Adventures of Sherlock Holmes
From his Baker Street apartment, Sherlock Holmes wields his powers of deduction in pursuit of justice and truth, venturing out into foggy Victorian London accompanied by his faithful sidekick Dr Watson. This classic collection of Holmes tales includes many of the detective's most-loved exploits:...
Kingdom of the Cursed
The Sunday Times bestseller.One sister. Two sinful princes. Infinite deception with a side of revenge . . . Welcome to Hell.From the #1 New York Times bestselling author Kerri Maniscalco comes the sizzling and sweepingly romantic sequel to Kingdom of the Wicked.With the enigmatic Prince of Wrath at...
Anna Karenina
Anna Karenina is one of the most loved and memorable heroines of literature. Her overwhelming charm dominates a novel of unparalleled richness and density. Tolstoy considered this book to be his first real attempt at a novel form, and it addresses the very nature of society at all levels,- of...
A Court of Thorns and Roses
Feyre is a huntress. And when she sees a deer in the forest being pursued by a wolf, she kills the predator and takes its prey to feed herself and her family. But the wolf was not what it seemed, and Feyre cannot predict the high price she will have to pay for its death ...Dragged away from her...
Find Me
Perfect for fans of Tahereh Mafi's New York Times bestselling Shatter Me trilogy, this book collects the final two companion novellas, Shadow Me and Reveal Me, leading up to the explosive final in the series - coming next year.Shadow MeJuliette is still reeling from Warner's betrayal, and Kenji is...
Alchemist 25th Anniversary
Santiago, a young shepherd living in the hills of Andalucia, feels that there is more to life than his humble home and his flock. One day he finds the courage to follow his dreams into distant lands, each step galvanised by the knowledge that he is following the right path: his own. The people he...
The Picture of Dorian Gray
This Wordsworth Edition includes an exclusive Introduction and Notes by John M.L. Drew, University of Buckingham.Wilde's only novel, first published in 1890, is a brilliantly designed puzzle, intended to tease conventional minds with its exploration of the myriad interrelationships between art,...
My Dark Vanessa
LONGLISTED FOR THE DYLAN THOMAS PRIZE'A package of dynamite' Stephen King'Powerful, compulsive, brilliant' Marian KeyesAn era-defining novel about the relationship between a fifteen-year-old girl and her teacherALL HE DID WAS FALL IN LOVE WITH ME AND THE WORLD TURNED HIM INTO A MONSTERVanessa Wye...
Ariadne
A mesmerising retelling of the ancient Greek myth of Theseus and the Minotaur. Perfect for fans of CIRCE, A SONG OF ACHILLES, and THE SILENCE OF THE GIRLS.As Princesses of Crete and daughters of the fearsome King Minos, Ariadne and her sister Phaedra grow up hearing the hoofbeats and bellows of the...
12 Rules for Life
Acclaimed clinical psychologist Jordan Peterson has influenced the modern understanding of personality, and now he has become one of the world's most popular public thinkers, with his lectures on topics from the Bible to romantic relationships to mythology drawing tens of millions of viewers. In an...
Little Book of Tarot
Have you ever wondered what fate has in store for you?For hundreds of years, Tarot cards have been used as a tool for divination, and a way to shed light on life's questions and challenges. With an introduction to the 78 cards and their symbols, advice on choosing your deck and tips on how to...
The Subtle Art of Not Giving A F*ck
#1 International Bestseller and #1 New York Times BestsellerOver 2 million copies soldIn this generation-defining self-help guide, a superstar blogger cuts through the crap to show us how to stop trying to be "positive" all the time so that we can truly become better, happier people.For decades,...
Five Nights at Freddy's: The Ultimate Guide
Fans won't want to miss this ultimate guide to Five Nights at Freddy's – bursting with theories, lore, and insights from the games, books and more!This all-encompassing guidebook concentrates material from The Freddy Files (Updated Edition) and adds over 100 pages of new content exploring Help...
Why I Am so Clever
'Why do I know a few more things? Why am I so clever altogether?'Self-celebrating and self-mocking autobiographical writings from Ecce Homo, the last work iconoclastic German philosopher Nietzsche wrote before his descent into madness.One of 46 new books in the bestselling Little Black Classics...
The Many Lives Of Pusheen the Cat
A delightful new collection of comics from Pusheen in all of her adorable forms - from the classic gray tabby you know and love, to her unicorn, dragon, alien, mermaid, dinosaur, and even dog alter egos - Pusheen always lives life to the fullest!We all know Pusheen, the pleasantly plump cat who has...
Pusheen: I Like You More than Pizza
Following our adorable Pusheen Postcard Book and exciting line of licensed customisable fill-in books, I Like You More than Pizza pairs trademark Pusheen humour with a fresh format, offering Pusheen's millions of fans a new way to enjoy the brand.
Surrounded by Idiots
You are not alone. After a disastrous meeting with a highly successful entrepreneur, who was genuinely convinced he was 'surrounded by idiots', communication expert and bestselling author, Thomas Erikson dedicated himself to understanding how people function and why we often struggle to connect...
The Daily Stoic
Where can you find joy? What's the true measure of success? How should we manage anger? Find meaning? Conquer grief? The answers to these questions and more lie at the heart of Stoic philosophy. The Daily Stoic is a compelling, accessible guide to living a good life, offering daily doses of this...
Divination
Discover the world of divining the future in this enchanted, illustrated introduction to the magical art of fortune telling.Uncover your own inherent magical powers as you explore the mystical realm of divination. Learn to read the signs of what the future holds through introductory chapters and...
The Practical Witch's Spell Book
The Practical Witch's Spell Book is a charming introduction to spells and incantations for love, joy, prosperity, work, money, health and healing, and more. With inviting text and an attractive package, beginners and seasoned witches will find dozens of spells, teachings, and good magic to put them...
Minecraft Guide to Redstone - An Official Minecraft Book from Mojang
Learn the art of redstone and become a master engineer with the Minecraft Guide to Redstone, and put theory into practice to construct intricate contraptions in Minecraft.Pick up the basics of the redstone components and their uses, discover how to make working circuits, and create incredibly...
The Little Book of Witchcraft
Are you in need of a little magic to entice love into your life?Maybe someone you know could benefit from a good-luck spell?Or perhaps you want to feel more in control of your destiny?The Little Book of Witchcraft uncovers the mysteries of this ancient art and shows you how to tap into the positive...
Flow - The Psychology of Optimal Experience
Psychologist Mihaly Csikszentmihalyi's famous investigations of "optimal experience" have revealed that what makes an experience genuinely satisfying is a state of consciousness called flow. During flow, people typically experience deep enjoyment, creativity, and a total involvement with life. In...
Meditations
HarperCollins is proud to present its incredible range of best-loved, essential classics.Our life is what our thoughts make itThe extraordinary writings of Marcus Aurelius (AD 121-180), the only Roman emperor to have also been a stoic philosopher, have for centuries been praised for their wisdom,...
Letters to a Young Poet
'What matters is to live everything. Live the questions for now.'A hugely influential collection for writers and artists of all kinds, Rilke's profound and lyrical letters to a young friend advise on writing, love, sex, suffering and the nature of advice itself.One of 46 new books in the...
Ariel: The Restored Edition
It is difficult to read Sylvia Plath, one of the finest poets of the 20th century, without the knowledge and half-knowledge of her life and death intruding and cementing meaning on to her work. This, her second collection, published posthumously in 1965, contains some of her most fabulously...
Grime and Punishment
The Supa Buddies bamboozled the baddies, but all's not right in the world.Dog Man has a new problem to pound, and he's going to need his entire pack to help him.Will he go barking up the wrong tree?Dav Pilkey's wildly popular Dog Man series appeals to readers of all ages:Explores universally...
Mini Puzzle - Pusheen
Fara descriere
The Playbook
It. Is. On. The latest book from bestselling author of THE BRO CODE, Barney Stinson, THE PLAYBOOK is like Niel Strauss's THE GAME for Bros...
Breath
A New York Times BestsellerA Washington Post Notable Nonfiction Book of 2020Named a Best Book of 2020 by NPR "A fascinating scientific, cultural, spiritual and evolutionary history of the way humans breathe—and how we've all been doing it wrong for a long, long time." —Elizabeth Gilbert, author of...
Why Men Love Bitches
Describes why men are attracted to strong women and offers advice on ways a woman can relate to men and gain a man's love and respect.
Complete Baking
The ultimate guide to classic bakes and modern favourites that doesn't just tell you what to do - it shows you.What's the difference between beating and folding? What should "soft peaks" look like? How do you line a pastry crust? When it comes to baking, knowing what an instruction means can be the...
Discover Your True North, Expanded and Updated Edition
The Leadership Classic, Discover Your True North, expanded for today's leaders Discover Your True North is the best-selling leadership classic that enables you to become an authentic leader by discovering your True North.
Attached
'A groundbreaking book that redefines what it means to be in a relationship.' - John Gray, PhD., bestselling author of Men Are from Mars, Women Are from VenusAn insightful look at the science behind love, Attached offers readers a road map for building stronger, more fulfilling connections.Is there...
La fin de la jalousie
Profondement epris de la belle Francoise , Honore de Tenvres s'emeut sans cesse de cet incroyable amour. Jusqu'au jour ou on lui dit qu'elle a la reputation d'etre une femme facile. Bouleverse, il decouvre brutalement les tourments de la jalousie... Mondains, voluptueux et cruels, les personnages...
Friends: The Official Cookbook
Gather your friends and prepare to say 'How you doin'?' to more than fifty recipes inspired by the beloved hit sitcom.Whether you're a seasoned chef like Monica, just starting a catering business like Phoebe, or a regular old food enthusiast like Joey, Friends: The Official Cookbook offers a...
Minecraft - The Ultimate Explorer's Gift Box
Dive into Minecraft with the official Minecraft Gift Box, packed with tips and tricks for Minecraft players.Get ready to embark on a journey across the Overworld. Packed with exploration content, this is a must have for all Minecraft fans. Set out in search of elusive mobs in the search and find...
The Art of Logic
For thousands of years, mathematicians have used the timeless art of logic to see the world more clearly. In The Art of Logic, Royal Society Science Book Prize nominee Eugenia Cheng shows how anyone can think like a mathematician - and see, argue and think better.Learn how to simplify complex...
Dog Man: A Tale of Two Kitties
Howl with laughter with the THIRD book in the hilarious full-colour, illustrated series,Dog Man, from the creator of Captain Underpants!He was the best of dogs...He was the worst of dogs...It was the age of invention...It was the season of surprise...It was the eve of supa sadness...It was the dawn...
Home Body
A revised hardcover edition of the Number One Sunday Times bestseller home body by rupi kaur, author of the Number One Sunday Times bestsellers milk and honey and the sun and her flowers. Rupi's long-awaited hardcover edition debuts exclusive poems and is beautifully clothbound and foil...
The 33 Strategies Of War
Talks about the strategies of war that can help us gain mastery in the world. Spanning world civilisations, and synthesising dozens of political, philosophical, and religious texts, this guide to the subtle social game of everyday life is illustrated with examples of the genius and folly of almost...
Billie Eilish
Legendary recording artist Billie Eilish shares an intimate inside look at her life - both on and off the stage - in this stunning, photo-filled book.Billie Eilish is a phenomenon. With distinctive visual flair and darkly poignant lyrics that are unparalleled among music icons of the 21st century,...
Zero to One
WHAT VALUABLE COMPANY IS NOBODY BUILDING? The next Bill Gates will not build an operating system. The next Larry Page or Sergey Brin won't make a search engine. If you are copying these guys, you aren't learning from them. It's easier to copy a model than to make something new:...
The Science of Spice
Break new ground with this spice book like no other, from TV personality, food scientist and bestselling author, Dr Stuart Farrimond. Taking the periodic table of spices as a starting point, explore the science behind the art of making incredible spice blends and how the flavour compounds within...
Friendsgiving
Friends -- the rediscovered streaming TV hit -- meets the phenomenon of Friendsgiving in this one-of-a-kind entertaining guide inspired by the feasts and fun of everyone's favorite squad.
Minecraft Bite-Size Builds
Learn how to design, build and customise 20 mini-projects in Minecraft, from firefighter planes and deep-sea submarines to hidden bunkers and mini arcade games.There's even a superhero flying school! With detailed instructions, block hacks and build tips, this book will encourage you to polish old...
Harry Potter and the Philosopher's Stone
Harry Potter has never even heard of Hogwarts when the letters start dropping on the doormat at number four, Privet Drive. Addressed in green ink on yellowish parchment with a purple seal, they are swiftly confiscated by his grisly aunt and uncle. Then, on Harry's eleventh birthday, a great...
Anne of Green Gables & Anne of Avonlea
When the Cuthberts send to an orphanage for a boy to help them at Green Gables, their farm in Canada, they are astonished when a talkative little girl steps off the train. Anne, red-headed, pugnacious and incurably romantic, causes chaos at Green Gables and in the village, but her wit and good...
Gangsta Granny Strikes Again!
The new children's book from No. 1 bestselling author David Walliams - an extraordinarily brilliant and rollicking mystery adventure illustrated by artistic genius, Tony Ross, and the sequel to the much-loved and bestselling Gangsta Granny.Ben is getting used to life without his beloved granny. She...
For Whom the Ball Rolls
Petey learns what it means to do good in the seventh Dog Man book from worldwide bestselling author and artist Dav Pilkey.The Supa Buddies have been working hard to help Dog Man overcome his bad habits. But when his obsessions turn to fears, Dog Man finds himself the target of an all-new...
Little Learning Library
Includes collage art and large, simple text. This title is suitable for preschoolers.
Little Prince
Having crash-landed in the Sahara desert, a pilot comes across a young boy who introduces himself as the Little Prince and tells him the story of how he grew up on a tiny asteroid before travelling across the galaxies and coming to Earth. His encounters and discoveries, seen through childlike,...
Fing
The new children's book from No. 1 bestselling author David Walliams – a deliciously daft Tall Story of a child who had everything, but still wanted more. Illustrated by artistic genius, Tony Ross.Meet the Meeks!Myrtle Meek has everything she could possibly want. But everything isn't enough. She...
Magnus Chase Collections
The Magnus Chase and the Gods of Asgard Series Books 1 - 3 Collection Box Set by Rick Riordan:Magnus Chase and the Sword of Summer:My name is Magnus Chase. I'm orphaned and living rough on the streets of Boston. And things are about to get much worse.My day started out normally enough. I was...
Double Down
Book 11 in the phenomenally bestselling Diary of a Wimpy Kid series is out now!The pressure's really piling up on Greg Heffley. His mom thinks video games are turning his brain to mush, so she wants her son to put down the controller and explore his 'creative side'.As if that's not scary enough,...
Imago
From literary pioneer Octavia E. Butler, the acclaimed Lilith's Brood trilogy concludes with the story of Jodah, child of the Earth and stars, who risks the future of humanity just by growing up.Jodahs is a child of the Earth and stars, born from the union between humans and the Oankali, who saved...
The Silmarillion
Limited to a worldwide first printing of just 4,000 copies, this deluxe edition is printed in two colours and is fully bound in cloth and stamped in gold foil. Housed in a matching custom-built slipcase decorated with stunning wraparound artwork, it also features two full-colour removable posters...
The Bluest Eye
Pecola Breedlove longs for blond hair and blue eyes, so that she will be as beautiful and beloved as all the blond, blue-eyed children in America. In the autumn of 1941, the marigolds in her garden will not bloom, and her wish will not come true. Pecola's life is about to change in other painful...
Five Go Adventuring Again - Volume 2
The Famous Five told as a graphic novel for the first time ever. Ideal for anyone who loves Tintin, Asterix or Dogman.All the fun, danger and excitement of the original books, in a fast-paced format for fans old and new. Brilliantly retold, designed and illustrated by a talented father-and-son team...
Recitatif
Twyla and Roberta have known each other since they were eight years old, when they were thrown together as roommates in a girls' shelter. Inseparable then, they lose touch as they grow older, only to meet again later at a diner, a grocery store and then at a protest. The two women are seemingly at...
Famous Five Graphic Novel: Five on a Treasure Island
The Famous Five told as a graphic novel for the first time ever. Ideal for anyone who loves Tintin, Asterix or Dogman.All the fun, danger and excitement of the original books, in a fast-paced format for fans old and new. Brilliantly retold, designed and illustrated by a talented father-and-son team...
The Golden Age - Volume 2
Following the epic cliffhanger in volume one, The Golden Age Book 2 concludes this exciting, medieval graphic novel duology.Tilda just wanted to reclaim her throne and now she has disappeared.and the only clue is the mysterious treasure of Ohman.As the rightful heir of late King Ronan, Tilda wants...
Only a Monster
The sweeping romance of Passenger meets the dark fantasy edge of This Savage Song in this stunning contemporary fantasy debut from Vanessa Len, where the line between monster and hero is razor thin.Don't forget the rule. No one can know what you are. What we are. You must never tell anyone about...
Matilda
*A very special edition, celebrating everyone's favourite young genius! Includes tips and activities for creating your very own story, and incredible pull-out illustrations of Matilda all grown-up*'A true genius - Roald Dahl is my hero' - David WalliamsThese books gave Matilda a hopeful and...
Unlocking the World
From the acclaimed historian of global empire, the dramatic story of how steam power reshaped our cities and our seas, and forged a new world orderSteam power transformed our world, initiating the complex, resource-devouring industrial system the consequences of which we live with today. It...
The Galaxy, and the Ground Within
National Bestseller!Return to the sprawling, Hugo Award-winning universe of the Galactic Commons to explore another corner of the cosmos—one often mentioned, but not yet explored—in this absorbing entry in the Wayfarers series, which blends heart-warming characters and imaginative adventure.With no...
Madam
'The simmering menace and mystery kept me absolutely gripped' - Jennifer Saint, author of Ariadne'A highly entertaining and atmospheric read' - Kate Sawyer, Costa Book Awards nominated author of The Stranding'Rebecca meets The Secret History. Gloriously dark, gloriously gothic' Sara Collins, Costa...
Open Water
WINNER OF THE COSTA FIRST NOVEL AWARD 2021SHORTLISTED FOR THE SUNDAY TIMES YOUNG WRITER OF THE YEAR AWARD'A tender and touching love story, beautifully told' Observer 10 Best Debut Novelists of 2021'Hands-down the best debut I've read in years' The Times'A beautiful and powerful novel about the...
Redder Days
Twins Anna and Adam live in an abandoned commune in a volatile landscape where they prepare for the world-ending event they believe is imminent. Adam keeps watch by day, Anna by night. They meet at dawn and dusk.Dazzling, unsettling and incredibly moving, Redder Days is a stunning exploration of...
Loki
Wry, witty and very funny diary-style story packed with doodles and comic strips about the frustration trickster god Loki feels at having to live trapped in the body of a weedy eleven-year-old boy.
Power Hour
The Power Hour message is simple: taking an hour for yourselves and your aspirations isn't selfish or impossible, it's essential. This book will show you how to harness the first hour of your day in order to achieve your goals - whether those are starting a business, getting fit or pursuing your...
The Fine Print
RowanI'm in the business of creating fairy tales.Theme parks. Production companies. Five-star hotels.Everything could be all mine if I renovated Dreamland.My initial idea of hiring Zahra was good in theory, but then I kissed her.Things spiraled out of control once I texted her using an alias.By the...
Beautiful World, Where Are You
Beautiful World, Where Are You is a new novel by Sally Rooney, the bestselling author of Normal People and Conversations with Friends.Alice, a novelist, meets Felix, who works in a warehouse, and asks him if he'd like to travel to Rome with her. In Dublin, her best friend, Eileen, is getting over a...
Thye Hating Game
Fara descriere
You'll Be the Death of Me
From the international bestselling author of One of Us Is Lying comes a brand-new addictive thriller.Ivy, Mateo and Cal used to be close - best friends back in middle school.Now all they have in common is a bad day. So for old time's sake they skip school together - one last time.But when the trio...
A Court of Mist and Fury
Feyre survived Amarantha's clutches to return to the Spring Court – but at a steep cost. Though she now possesses the powers of the High Fae, her heart remains human, and it can't forget the terrible deeds she performed to save Tamlin's people.Nor has Feyre forgotten her bargain with Rhysand, the...
My Policeman
It is in 1950s' Brighton that Marion first catches sight of Tom. He teaches her to swim in the shadow of the pier and Marion is smitten - determined her love will be enough for them both.A few years later in Brighton Museum Patrick meets Tom. Patrick is besotted with Tom and opens his eyes to a...
The Power of Regret
"The world needs this book." —Brene Brown, Ph.D., New York Times bestselling author of Dare to Lead and Atlas of the HeartAs featured in The Wall Street Journal and The Washington PostNamed a Must Read of 2022 by Forbes, Newsweek, and GoodreadsFrom the #1 New York Times–bestselling author of When...
Daughter of the Moon Goddess
A captivating debut fantasy inspired by the legend of the Chinese moon goddess.A young woman's quest to free her mother pits her against the most powerful immortal in the realm, setting her on a dangerous path where those she loves are not the only ones at risk...Growing up on the moon, Xingyin is...
Conversations with Friends
Frances is twenty-one years old, cool-headed and observant. A student in Dublin and an aspiring writer, at night she performs spoken word with her best friend Bobbi, who used to be her girlfriend. When they are interviewed and then befriended by Melissa, a well-known journalist who is married to...
The Idiot
Part of Alma Classics Evergreen series at 4.99. Populated by an unforgettable cast of characters, from the beautiful, self-destructive Nastasya Filippovna to the dangerously obsessed Rogozhin and the radical student Ippolit, The Idiot is one of Dostoevsky's most personal and intense works of...
21 Lessons for the 21st Century
**THE NUMBER ONE BESTSELLER**The future is here. Learn to live in it.In twenty-one bite-sized lessons, Yuval Noah Harari explores what it means to be human in an age of bewilderment.How can we protect ourselves from nuclear war, ecological cataclysms and technological disruptions? What can we do...