Sapiens - A Brief History of Humankind
THE SUNDAY TIMES BESTSELLER Planet Earth is 4.5 billion years old. In just a fraction of that time, one species among countless others has conquered it. Us. We are the most advanced and most destructive animals ever to have lived. What makes us brilliant? What makes us deadly? What makes us...
Midnight Sun
When Edward Cullen and Bella Swan met in Twilight, an iconic love story was born. But until now, fans have heard only Bella's side of the story. At last, readers can experience Edward's version in the long-awaited companion novel, Midnight Sun.This unforgettable tale as told through Edward's eyes...
The Subtle Art of Not Giving A F*ck
#1 International Bestseller and #1 New York Times BestsellerOver 2 million copies soldIn this generation-defining self-help guide, a superstar blogger cuts through the crap to show us how to stop trying to be "positive" all the time so that we can truly become better, happier people.For decades,...
The Last Wish
Geralt is a witcher, a man whose magic powers, enhanced by long training and a mysterious elixir, have made him a brilliant fighter and a merciless assassin. Yet he is no ordinary murderer: his targets are the multifarious monsters and vile fiends that ravage the land and attack the innocent. He...
Time of Contempt
Geralt the Witcher has fought monsters and demons across the land, but even he may not be prepared for what is happening to his world. The kings and armies are manoeuvring for position, each fearing invasion from across the river, each fearing their neighbours more. Intrigue, dissent and rebellion...
Call Me By Your Name
Now a major motion picture from the makers of A Bigger Splash.During a restless summer on the Italian Riviera, a powerful romance blooms between seventeen-year-old Elio and his father's house guest, Oliver. Unrelenting currents of obsession and fear, fascination and desire threaten to overwhelm the...
Love That Moves the Sun and Other Stars
'Happiness beyond all words! A life of peace and love, entire and whole!'A collection of cantos from Paradiso, the most original and experimental part of the Divina Commedia.One of 46 new books in the bestselling Little Black Classics series, to celebrate the first ever Penguin Classic in 1946....
Aphorisms on Love and Hate
'We must learn to love, learn to be kind, and this from our earliest youth ... Likewise, hatred must be learned and nurtured, if one wishes to become a proficient hater' This volume contains a selection of Nietzsche's brilliant and challenging aphorisms, examining the pleasures of revenge, the...
Baptism of Fire
The Wizards Guild has been shattered by a coup and, in the uproar, Geralt was seriously injured. The Witcher is supposed to be a guardian of the innocent, a protector of those in need, a defender against powerful and dangerous monsters that prey on men in dark times. But now that dark times have...
12 Rules for Life
Acclaimed clinical psychologist Jordan Peterson has influenced the modern understanding of personality, and now he has become one of the world's most popular public thinkers, with his lectures on topics from the Bible to romantic relationships to mythology drawing tens of millions of viewers. In an...
Milk and Honey
#1 New York Times bestseller Milk and Honey is a collection of poetry and prose about survival. About the experience of violence, abuse, love, loss, and femininity.The book is divided into four chapters, and each chapter serves a different purpose. Deals with a different pain. Heals a different...
Infinite Game
The New York Times-bestselling author of Start With Why, Leaders Eat Last, and Together Is Better offers a bold new approach to business strategy by asking one question: are you playing the finite game or the infinite game?In The Infinite Game, Sinek applies game theory to explore how great...
Only Dull People Are Brilliant at Breakfast
'It would be unfair to expect other people to be as remarkable as oneself'Wilde's celebrated witticisms on the dangers of sincerity, duplicitous biographers, the stupidity of the English - and his own genius.One of 46 new books in the bestselling Little Black Classics series, to celebrate the first...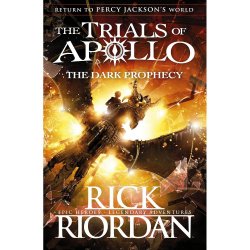 The Dark Prophecy
The Trials of Apollo Book 2The god Apollo, cast down to earth and trapped in the form of a gawky teenage boy as punishment, must set off on the second of his harrowing (and hilarious) trials.He and his companions seek the ancient oracles - restoring them is the only way for Apollo to reclaim his...
When the Body Says No
Can a person literally die of loneliness? Is there a connection between the ability to express emotions and Alzheimer's disease? Is there such a thing as a 'cancer personality'?Drawing on deep scientific research and Dr Gabor Mate's acclaimed clinical work, When the Body Says No provides the...
How to Win Friends and Influence People
Dale Carnegie says You can make someone want to do what you want them to do by seeing the situation from the other person's point of view and "arousing in the other person an eager want." You learn how to make people like you, win people over to your way of thinking, and change people without...
Mindset
An authoritative, practical guide on how to develop the mindset necessary for success, both personal and professional. - Revised and updated with new material
Homo Deus - A Brief History of Tomorrow
**From the author of the number 1 global bestseller Sapiens****The Top Ten Sunday Times Bestseller**Sapiens showed us where we came from. Homo Deus shows us where we're going.War is obsolete. You are more likely to commit suicide than be killed in conflict.Famine is disappearing. You are at more...
Girl, Woman, Other
***WINNER OF THE BOOKER PRIZE 2019***SUNDAY TIMES BESTSELLERThis is Britain as you've never read it.This is Britain as it has never been told.From Newcastle to Cornwall, from the birth of the twentieth century to the teens of the twenty-first, Girl, Woman, Other follows a cast of twelve characters...
The Shining
Danny is only five years old, but he is a 'shiner', aglow with psychic voltage. When his father becomes caretaker of an old hotel, his visions grow out of control. Cut off by blizzards, the hotel seems to develop an evil force, and who are the mysterious guests in the supposedly empty hotel?
Sword of Destiny
Geralt the Witcher - revered and hated - holds the line against the monsters plaguing humanity in the bestselling series that inspired the hit Witcher Netflix show and video games.Geralt of Rivia is a Witcher, a man whose magic powers and lifelong training have made him a brilliant fighter and a...
Factfulness
The #1 Wall Street Journal and New York Times bestseller longlisted for the Financial Times/McKinsey Business Book of the Year: 'A hopeful book about the potential for human progress when we work off facts rather than our inherent biases' BARACK OBAMA
Dune (Deluxe Edition)
A deluxe hardcover edition of Frank Herbert's epic masterpiece--a triumph of the imagination and one of the bestselling science fiction novels of all time.This deluxe hardcover edition of Dune includes:- An iconic new cover- Stained edges and fully illustrated endpapers- A beautifully designed...
Animal Farm
Since its publication fifty years ago, "Animal Farm" has become one of the most controversial books ever written. It has been translated into seventy languages and sold millions of copies throughout the world. This edition is being published to commemorate the fiftieth anniversary of its original...
The Great Gatsby
This edition of The Great Gatsby contains pictures and an extensive section on Fitzgerald's life and works.
Come Close
'Yes, we did many things, then - all Beautiful ...' Lyrical, powerful poems about love, sexuality, sun-soaked Greece and the gods. Introducing Little Black Classics: 80 books for Penguin's 80th birthday. Little Black Classics celebrate the huge range and diversity of Penguin Classics, with books...
The Picture of Dorian Gray
Includes pictures, notes and an extensive section on Oscar Wilde's life and works. Dorian Gray is having his picture painted by Basil Hallward, who is charmed by his looks. But when Sir Henry Wotton visits, and seduces Dorian into the worship of youthful beauty with an intoxicating speech, Dorian...
Everything is F*cked
From the author of the international mega-bestseller The Subtle Art of Not Giving A F*ck comes a counterintuitive guide to the problems of hope. We live in an interesting time. Materially, everything is the best it's ever been—we are freer, healthier and wealthier than any people in human history....
Little Women
'Rich or poor, we will keep together and be happy in one another.' Christmas won't be the same this year for Meg, Jo, Beth and Amy, as their father is away fighting in the Civil War, and the family has fallen on hard times. But though they may be poor, life for the four March sisters is rich with...
Six of Crows
A glorious Collector's Edition of New York Times bestselling, epic fantasy novel, SIX OF CROWS. Beautifully designed, with an exclusive letter from the author and six stunning full-colour character portraits. This covetable hardback with red sprayed edges is a perfect gift for fans, and a perfect...
Crooked Kingdom
Welcome to the world of the Grisha.Kaz Brekker and his crew of deadly outcasts have just pulled off a heist so daring even they didn't think they'd survive. But instead of divvying up a fat reward, they're right back to fighting for their lives.Double-crossed and badly weakened, the crew is low on...
The Silent Patient
Alicia Berenson's life is seemingly perfect. A famous painter married to an in-demand fashion photographer, she lives in a grand house with big windows overlooking a park in one of London's most desirable areas. One evening her husband Gabriel returns home late from a fashion shoot, and Alicia...
One Of Us Is Next
Welcome back to Bayview High . . .It's been a year since the events of One Of Us Is Lying.But nothing has settled for the residents of Bayview. Not now someone has started playing a sinister game of Truth or Dare.Choose truth? You must reveal your darkest secret.Choose dare? Well, that could be...
21 Lessons for the 21st Century
**THE NUMBER ONE BESTSELLER**The future is here. Learn to live in it.In twenty-one bite-sized lessons, Yuval Noah Harari explores what it means to be human in an age of bewilderment.How can we protect ourselves from nuclear war, ecological cataclysms and technological disruptions? What can we do...
Desire
You've just passed someone on the street who could be the love of your life, the person you're destined for – what do you do? In Murakami's world, you tell them a story. The five weird and wonderful tales collected here each unlock the many-tongued language of desire, whether it takes the form of...
The Power of Habit: Why We Do What We Do, and How to Change
In The Power of Habit, award-winning New York Times business reporter Charles Duhigg takes us to the thrilling edge of scientific discoveries that explain why habits exist and how they can be changed. With penetrating intelligence and an ability to distill vast amounts of information into...
Normal People
Connell and Marianne grow up in the same small town in the west of Ireland, but the similarities end there. In school, Connell is popular and well-liked, while Marianne is a loner. But when the two strike up a conversation - awkward but electrifying - something life-changing begins.Normal People is...
One Of Us Is Lying
Yale hopeful Bronwyn has never publicly broken a rule.Sports star Cooper only knows what he's doing in the baseball diamond.Bad body Nate is one misstep away from a life of crime.Prom queen Addy is holding together the cracks in her perfect life.And outsider Simon, creator of the notorious gossip...
The Waves
Through a series of connected monologues, The Waves tells the story of six very different friends - Bernard, Louis, Neville, Jinny, Susan and Rhoda - as they progress from childhood to middle age. Interspersed with evocative descriptions of the seaside at different times of day, the poignant...
The Laws of Human Nature
Robert Greene is a master guide for millions of readers, distilling ancient wisdom and philosophy into essential texts for seekers of power, understanding and mastery. Now he turns to the most important subject of all - understanding people's drives and motivations, even when they are unconscious...
Flow - The Psychology of Optimal Experience
Psychologist Mihaly Csikszentmihalyi's famous investigations of "optimal experience" have revealed that what makes an experience genuinely satisfying is a state of consciousness called flow. During flow, people typically experience deep enjoyment, creativity, and a total involvement with life. In...
Socrates' Defence
'I'll stop doing it as soon as I understand what I'm doing.' Somewhere between a historical account and work of philosophy, Socrates' Defence details the final plea of Plato's beloved mentor. Introducing Little Black Classics: 80 books for Penguin's 80th birthday. Little Black Classics celebrate...
Where the Crawdads Sing
For years, rumors of the "Marsh Girl" have haunted Barkley Cove, a quiet town on the North Carolina coast. So in late 1969, when handsome Chase Andrews is found dead, the locals immediately suspect Kya Clark, the so-called Marsh Girl. But Kya is not what they say. Sensitive and intelligent, she has...
Behave
'Awe-inspiring… You will learn more about human nature than in any other book I can think of' Henry Marsh'One of the best scientist-writers of our time' Oliver SacksWhy do human beings behave as they do? We are capable of savage acts of violence but also spectacular feats of kindness: is one side...
Surrounded by Idiots
You are not alone. After a disastrous meeting with a highly successful entrepreneur, who was genuinely convinced he was 'surrounded by idiots', communication expert and bestselling author, Thomas Erikson dedicated himself to understanding how people function and why we often struggle to connect...
The Handmaid's Tale
The Republic of Gilead offers Offred only one function: to breed. If she deviates, she will, like dissenters, be hanged at the wall or sent out to die slowly of radiation sickness. But even a repressive state cannot obliterate desire - neither Offred's nor that of the two men on which her future...
Baptism of Fire
Geralt of Rivia is on a mission to save his ward, Ciri, and with her the world, in this third novel in the bestselling Witcher series that inspired the Netflix show and video games. The Wizards Guild has been shattered by a coup and, in the uproar, Geralt was seriously injured. The Witcher is...
Kit - Harry Potter Hogwarts Castle and Sticker Book
With a continual stream of exciting experiences from the Wizarding World, including the successful launch of the Fantastic Beasts and Where to Find Them franchise, Harry Potter fans are as engaged as ever. This mini kit continues a magically successful program for Running Press.Kit includes: 4 x...
Stillness Is the Key
All great leaders, thinkers, artists, athletes, and visionaries share one indelible quality. It enables them to conquer their tempers. To avoid distraction and discover great insights. To achieve happiness and do the right thing. Ryan Holiday calls it stillness--to be steady while the world spins...
Outsider
A horrifying crime. Water-tight evidence points to a single suspect. Except he was seventy miles away, with an iron-clad alibi. Detective Anderson sets out to investigate the impossible: how can the suspect have been both at the scene of the crime and in another town?
Tools of Titans
#1 New York Times BestsellerThe latest groundbreaking tome from Tim Ferriss, the best-selling author of The 4-Hour Workweek.From the author: "For the last two years, I've interviewed nearly two hundred world-class performers for my podcast,The Tim Ferriss Show. The guests range from super celebs...
Humankind
If there is one belief that has united the left and the right, psychologists and philosophers, ancient thinkers and modern ones, it is the tacit assumption that humans are bad. It's a notion that drives newspaper headlines and guides the laws that shape our lives. From Machiavelli to Hobbes, Freud...
Investigations of a Dog
'If I think about it, and I have the time and inclination and capacity to do so, we dogs are an odd lot.'How does a dog see the world? How do any of us? In this playful and enigmatic story of a canine philosopher, Kafka explores the limits of knowledge.Penguin Modern: fifty new books celebrating...
Start With Why
Why are some people and organisations more inventive, pioneering and successful than others? And why are they able to repeat their success again and again? In business, it doesn't matter what you do, it matters why you do it. "Start with Why" analyses leaders like Martin Luther King Jr and Steve...
Wealth of Nations
Adam Smith (1723-1790) was one of the brightest stars of the eighteenth-century Scottish Enlightenment. An Inquiry into the Nature and Causes of the Wealth of Nations was his most important book. First published in London in March 1776, it had been eagerly anticipated by Smith's contemporaries and...
Obsidio
Kady, Ezra, Hanna, and Nik narrowly escaped with their lives from the attacks on Heimdall station and now find themselves crammed with 2,000 refugees on the container ship, Mao. With the jump station destroyed and their resources scarce, the only option is to return to Kerenza--but who knows what...
Create Dangerously
'To create today is to create dangerously'Camus argues passionately that the artist has a responsibility to challenge, provoke and speak up for those who cannot in this powerful speech, accompanied here by two others.Penguin Modern: fifty new books celebrating the pioneering spirit of the iconic...
The Tattooist of Auschwitz
For readers of Schindler's List, The Man Who Broke into Auschwitz and The Boy in the Striped Pyjamas comes a heart-breaking story of the very best of humanity in the very worst of circumstances.I tattooed a number on her arm. She tattooed her name on my heart.In 1942, Lale Sokolov arrived in...
Three Japanese Short Stories
'Oh the cruelty of time, that destroys all things!'Beguiling, strange and hair-raising tales from early 20th century Japan: Nagai's Behind the Prison, Uno's Closet LLB and Akutagawa's deeply macabre General Kim.Penguin Modern: fifty new books celebrating the pioneering spirit of the iconic Penguin...
Dr Jekyll and Mr Hyde and Other Stories
How thin is the line between good and evil? Dr Jekyll has been experimenting with his identity. He has developed a drug which separates the two sides of his nature and allows him occasionally to abandon himself to his most corrupt inclinations as the monstrous Mr Hyde. But gradually he begins to...
The Monk Who Sold His Ferrari
An internationally bestselling fable about a spiritual journey, littered with powerful life lessons that teach us how to abandon consumerism in order to embrace destiny, live life to the full and discover joy.• This inspiring tale is based on the author's own search for life's true purpose,...
Leaders Eat Last
The New York Times bestseller by the acclaimed, bestselling author of Start With Why and Together is Better. Now with a new chapter on millennials in the workplace, based on Simon Sinek's viral video 'The Millennial Question' (180+ million views).Imagine a world where almost everyone wakes up...
The Last Wish
Geralt is a witcher, a man whose magic powers, enhanced by long training and a mysterious elixir, have made him a brilliant fighter and a merciless assassin. Yet he is no ordinary murderer: his targets are the multifarious monsters and vile fiends that ravage the land and attack the innocent. He...
How to Use Your Enemies
'Better mad with the crowd than sane all alone' In these witty, Machiavellian aphorisms, unlikely Spanish priest Baltasar Gracián shows us how to exploit friends and enemies alike to thrive in a world of deception and illusion. Introducing Little Black Classics: 80 books for Penguin's 80th...
Aurora Burning
Shocking revelations, bank heists, mysterious gifts, inappropriately tight bodysuits, and an epic firefight will determine the fate of the Aurora Legion's most unforgettable heroes--and maybe the rest of the galaxy as well.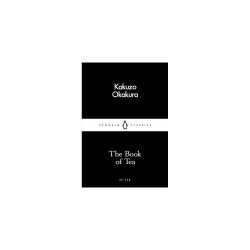 The Book of Tea
'Meanwhile, let us have a sip of tea. The afternoon glow is brightening the bamboos, the fountains are bubbling with delight, the soughing of the pines is heard in our kettle.'In this charming book from 1906, Okakura explores Zen, Taoism, Tea Masters and the significance of the Japanese tea...
A Terrible Beauty Is Born
'But I, being poor, have only my dreams; / I have spread my dreams under your feet...'By turns joyful and despairing, some of the twentieth century's greatest verse on fleeting youth, fervent hopes and futile sacrifice.
All the Bright Places
Soon to be a major film starring Elle Fanning and Justice Smith.A compelling and beautiful story about a girl who learns to live from a boy who wants to die.Theodore Finch constantly thinks of ways he might kill himself, but each time something good stops him.Violet Markey exists for the future,...
Descendant of the Crane
In this shimmering Chinese-inspired fantasy, debut author Joan He introduces a determined and vulnerable young heroine struggling to do right in a world brimming with deception.
Adventures of Sherlock Holmes
From his Baker Street apartment, Sherlock Holmes wields his powers of deduction in pursuit of justice and truth, venturing out into foggy Victorian London accompanied by his faithful sidekick Dr Watson. This classic collection of Holmes tales includes many of the detective's most-loved exploits:...
Leonardo da Vinci
'In this painting of Leonardo's there was a smile so pleasing that it seemed divine rather than human.' Often called 'the first art historian', Vasari writes with delight on the lives of Leonardo and other celebrated Renaissance artists . Introducing Little Black Classics: 80 books for Penguin's...
Think and Grow Rich
The greatest motivational book of all time! Napoleon Hill's thirteen step programme will set you on the path to wealth and success. Think and Grow Rich reveals the money-making secrets of hundreds of America's most affluent people. By thinking like them, you can become like them. This powerful 1937...
A General Introduction to Psychoanalysis
Sigmund Freud's controversial ideas have penetrated Western culture more deeply than those of any other psychologist. The 'Freudian slip', the 'Oedipus complex', 'childhood sexuality', 'libido', 'narcissism' 'penis envy', the 'castration complex', the 'id', the 'ego' and the 'superego', 'denial',...
Educated
Tara Westover and her family grew up preparing for the End of Days but, according to the government, she didn't exist. She hadn't been registered for a birth certificate. She had no school records because she'd never set foot in a classroom, and no medical records because her father didn't believe...
Thrawn: Treason (Star Wars)
NEW YORK TIMES BESTSELLER Grand Admiral Thrawn faces the ultimate test of his loyalty to the Empire in this epic Star Wars novel from bestselling author Timothy Zahn. "If I were to serve the Empire, you would command my allegiance." Such was the promise Grand Admiral Thrawn made to Emperor...
Kit - Harry Potter Talking Dobby and Collectible Book
Fans and collectors of Harry Potter and J. K. Rowling's Wizarding World will love this one-of-a-kind talking collectible of the free elf, Dobby. Kit includes: * 3-inch figure of Dobby, mounted on a base. He speaks memorable lines from the Harry Potter films at the push of a button. * 48-page book...
Heartstopper Volume One
Boy meets boy. Boys become friends. Boys fall in love. An LGBTQ+ graphic novel about life, love, and everything that happens in between - for fans of The Art of Being Normal, Holly Bourne and Love, Simon.Charlie and Nick are at the same school, but they've never met ... until one day when they're...
The H.P. Lovecraft Collection - Necronomicon
H.P. Lovecraft's tales of the tentacled Elder God Cthulhu and his pantheon of alien deities were initially written for the pulp magazines of the 1920s and '30s. These astonishing tales blend elements of horror, science fiction and cosmic terror that are as powerful today as they were when they were...
Skeptics' Guide to the Universe
In this tie-in to their popular 'The Skeptics Guide to the Universe' podcast, Steven Novella, along with 'Skeptical Rogues' Bob Novella, Cara Santa Maria, Jay Novella and Evan Bernstein explain the tenets of skeptical thinking and debunk some of the biggest scientific myths, fallacies and...
Call Down the Hawk
From the #1 New York Times Bestselling author of The Raven Cycle, the mesmerizing story of those who can bring parts of their dreams into reality . . . and those who will stop at nothing to destroy them.
The Dutch House
Lose yourself in the story of a lifetime - the unforgettable Sunday Times bestseller'Patchett leads us to a truth that feels like life rather than literature' GuardianLonglisted for the Women's Prize 2020A STORY OF TWO SIBLINGS, THEIR CHILDHOOD HOME, AND A PAST THAT THEY CAN'T LET GO.Like swallows,...
Tales of Mystery and Imagination
HarperCollins is proud to present its new range of best-loved, essential classics. 'Yet I am not more sure that my soul lives, than I am that perverseness is one of the primitive impulses of the human heart -- one of the indivisible primary faculties, or sentiments, which gives direction to the...
Little Book of Tarot
Have you ever wondered what fate has in store for you?For hundreds of years, Tarot cards have been used as a tool for divination, and a way to shed light on life's questions and challenges. With an introduction to the 78 cards and their symbols, advice on choosing your deck and tips on how to...
The Damned
Following the events of The Beautiful, Sebastien Saint Germain is now cursed and forever changed. The treaty between the Fallen and the Brotherhood has been broken, and war between the immortals seems imminent. The price of loving Celine was costly. But Celine has also paid a high price for loving...
Piers of the Homeless Night
'See my hand up-tipped, learn the secret of my human heart...'Soaring, freewheeling snapshots of life on the road across America, from the Beat writer who inspired a generation.Penguin Modern: fifty new books celebrating the pioneering spirit of the iconic Penguin Modern Classics series, with each...
365 Days of Creativity
365 Days of Creativity is a thoughtful and inspiring book designed to help you carve out moments of self-expression and unlock your creative potential. Lorna Scobie shows you how to experiment, explore and let go of your artistic inhibitions, encouraging you to look for creative inspiration...
Great Expectations
Includes pictures, notes and an extensive section on Dickens's life and works. One of Dickens's finest novels, Great Expectations chronicles the fortunes of its young protagonist Pip as he is unexpectedly endowed by a mysterious benefactor with the life of a gentleman, enabling him to escape to...
BTS, K-Pop Kings
Kings of K-Pop is the must-have commemorative celebration of BTS, the Korean boy band with a global army of fans.With their talent, dedication, clever choreography, and catchy blend of pop, hip-hop and R&B, this must-have fan book offers an extensive look at what makes the Bangtan Boys so...
Daisy Jones and The Six
They were the new icons of rock and roll, fated to burn bright and not fade away – until it all came crashing down...There was Daisy, rock and roll force of nature, brilliant songwriter and unapologetic drug addict, the half-feral child who rose to superstardom.There was Camila, the frontman's...
Tales of Horror
A murderer is forced to reveal his crime by the sound of a beating heart, a mysterious figure wreaks havoc among a party of noblemen during the time of the plague, a grieving lover awakens to find himself clutching a box of his beloved blood-stained teeth, a man is obsessed with the fear of being...
Gooseberries
'Oh, good God,' he kept saying with great relish. 'Good God...' 'Gooseberries' is accompanied here by 'The Kiss' and 'The Two Volodyas' - three exquisite depictions of love and loss in nineteenth-century Russia by Chekhov, the great master of the short story form. Introducing Little Black Classics:...
The Beautifull Cassandra
'She has many rare and charming qualities, but Sobriety is not one of them.' A selection of Austen's dark and hilarious early writings - featuring murder, drunkenness, perjury, theft, poisoning, women breaking out of prison, men forging wills and babies biting off their mothers' fingers......
Killing Commendatore
When a thirty-something portrait painter is abandoned by his wife, he holes up in the mountain home of a famous artist. The days drift by, spent painting, listening to music and drinking whiskey in the evenings. But then he discovers a strange painting in the attic and unintentionally begins a...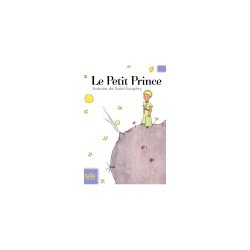 Le Petit Prince
Le premier soir je me suis donc endormi sur le sable a mille milles de toute terre habitee. J'etais bien plus isole qu'un naufrage sur un radeau au milieu de l'ocean. Alors vous imaginez ma surprise, au lever du jour, quand une drole de petite voix m'a reveille. Elle disait : S'il vous plait......
A Curse So Dark and Lonely
'Everything you'd want in a retelling of a classic fairy tale' JODI PICOULT'Absolutely spellbinding' STEPHANIE GARBERFall in love, break the curse.Break the curse, save the kingdom.Prince Rhen, the heir to Emberfall, is cursed. Forced to repeat the autumn of his eighteenth year over and over, he...
The Fall of Gondolin
Painstakingly restored from Tolkien's manuscripts and presented for the first time as a standalone work, the epic tale of The Fall of Gondolin will reunite fans of The Hobbit and The Lord of the Rings with Elves and Men, Balrogs, Dragons and Orcs and the rich landscape and creatures unique to...
A Beautifully Foolish Endeavor
A Beautifully Foolish Endeavor is the bold and brilliant follow-up to An Absolutely Remarkable Thing. It is both social commentary on the way we live our lives online, and the myriad of terrifying ways our brains are constantly changing to adapt to new technology, as well as a fast-paced adventure...
Dracula
When Jonathan Harker is summoned to Transylvania to finalize a property deal for the mysterious Count Dracula, he stumbles upon an ancient evil he is unprepared to face. When that evil escapes to England, the entire nation is suddenly under threat and only an aged vampire hunter, Professor Abraham...
The Makioka Sisters
Five masterpieces of Japanese fiction in gorgeous new gift editions.Tanizaki's masterpiece is the story of four sisters, and the declining fortunes of a traditional Japanese family. With surgical precision, Tanizaki lays bare the sinews of pride, and brings a vanished era to vibrant life.'An...
Heroes
Few mere mortals have ever embarked on such bold and heart-stirring adventures, overcome myriad monstrous perils, or outwitted scheming vengeful gods, quite as stylishly and triumphantly as Greek heroes.In this companion to his bestselling Mythos, Stephen Fry brilliantly retells these dramatic,...
The Giver of Stars
England, late 1930s, and Alice Wright - restless, stifled - makes an impulsive decision to marry wealthy American Bennett Van Cleve and leave her home and family behind.But stuffy, disapproving Baileyville, Kentucky, where her husband favours work over his wife and is dominated by his overbearing...
Dare to Lead
In her #1 NYT bestsellers, Brene Brown taught us what it means to dare greatly, rise strong and brave the wilderness. Now, based on new research conducted with leaders, change makers and culture shifters, she's showing us how to put those ideas into practice so we can step up and lead. Leadership...
Daring Greatly
Every time we are introduced to someone new, try to be creative, or start a difficult conversation, we take a risk. We feel uncertain and exposed. We feel vulnerable. Most of us try to fight those feelings - we strive to appear perfect. In a powerful new vision Dr. Brené Brown challenges...
BTS, K-Pop Power!
BTS is the K-pop band that has taken the world by storm! And with a brand-new album out, Map of the Soul: Persona, this is the ultimate guide for young fans - the ARMY. BTS' K-pop power is harnessed with fabulous photography, meet each band member, see their meteoric rise to fame, their style, and...
Infinity Son
Growing up in New York, brothers Emil and Brighton always idolized the Spell Walkers—a vigilante group sworn to rid the world of specters. While the Spell Walkers and other celestials are born with powers, specters take them, violently stealing the essence of endangered magical creatures.Brighton...
Find Me
Perfect for fans of Tahereh Mafi's New York Times bestselling Shatter Me trilogy, this book collects the final two companion novellas, Shadow Me and Reveal Me, leading up to the explosive final in the series - coming next year.Shadow MeJuliette is still reeling from Warner's betrayal, and Kenji is...
Yoda - Star Wars Chronicle
Yoda, the ultimate Sensei, will bring wisdom to your life. A statue in a box ala The Laughing Buddha Box, and complete with a booklet of inspirational quotes, a customizable backdrop, and stickers with select quotes, this will appeal to a wide range of Star Wars fans. A handpainted yoda staue with...
Everyday Tarot
Everyday Tarot takes a fresh approach to a timeless art, giving modern soul-seekers the tools they need to access their inner wisdom and create an inspired life, using the cards as their guide. This contemporary approach to Tarot is empowering, uplifting, powerful, and practical -- instead of...
Slow Homecoming
Provocative, romantic, and restlessly exploratory, Peter Handke is one of the great writers of our time. Slow Homecoming, originally published in the late 1970s, is central to his achievement and to the powerful influence he has exercised on other writers, chief among them W.G. Sebald. A novel of...
Men Without Women: Stories
Across seven tales, Haruki Murakami brings his powers of observation to bear on the lives of men who, in their own ways, find themselves alone. Here are vanishing cats and smoky bars, lonely hearts and mysterious women, baseball and the Beatles, woven together to tell stories that speak to us all....
The Future of the Mind
Michio Kaku, the international bestselling author of Physics of the Impossible, gives us a stunning and provocative vision of the future of the mindRecording memories, mind reading, videotaping our dreams, mind control, avatars, and telekinesis - no longer are these feats of the mind solely the...
The Business Book
An innovative and accessible guide to business, management and commerceLearning about business can be daunting, but The Business Book makes it easier than ever by giving you all the big ideas simply explained. Simple explanations and stylish infographics open up the business world to even the...
On Murder Considered as One of the Fine Arts
'People begin to see that something more goes to the composition of a fine murder than two blockheads to kill and be killed - a knife - a purse - and a dark lane...' In this provocative and blackly funny essay, Thomas de Quincey considers murder in a purely aesthetic light and explains how...
Conference of the Birds
The brand-new book in the #1 bestselling Miss Peregrine's Peculiar Children series!With his dying words, H--Jacob Portman's final connection to his grandfather Abe's secret life entrusts Jacob with a mission: Deliver newly con-tacted peculiar Noor Pradesh to an operative known only as V. Noor is...
Volunteer
Would you sacrifice yourself to save thousands of others?In the Summer of 1940, after the Nazi occupation of Poland, an underground operative called Witold Pilecki accepted a mission to uncover the fate of thousands of people being interned at a new concentration camp on the border of the Reich.His...
The Trial
On his thirtieth birthday, the bank clerk Josef K. is suddenly arrested by mysterious agents for an unspecified crime. He is told that he will be set free, but must make regular appearances at a court in the attic of a tenement building while his trial proceeds. Although he never comes to know the...
Let It Snow
It's Christmas Eve and the worst blizzard for fifty years has blanketed Gracetown. But as well as snowflakes, love is in the air - and appearing in the most unexpected ways . . .Who'd have thought a freezing hike from a stranded train would end with a delicious kiss from a charming stranger? Or...
Tarot Manga
Spring, Summer, Autumn and Winter: the seasons are the first measure of time and the cyclical nature of things. All are interconnected and they transmit the sense of continuity as well as change in the world. The Manga tarot shows a universe of connections and references constructed around the...
This Could Be Our Future
Western society is trapped by three assumptions: 1) the point of life is to maximize your self-interest and wealth, 2) we're individuals trapped in an adversarial world, and 3) that this path is inevitable.These ideas separate us, keep us powerless, and limit our imagination for the future. We see...
Stranger Planet
The sequel to the #1 New York Times bestselling phenomenon Strange Planet, featuring more hilarious and poignant adventures from the fascinating inhabitants of Nathan W. Pyle's colourful world.In this eagerly awaited sequel, Nathan takes us back to his charming and instantly recognisable planet...
The Gambler
Part of Alma Classics Evergreen series at GBP4.99, this edition of the gambler in a brand new translation includes pictures and an extensive section on Dostoevsky's life and works
Tarot For Everyone
Everyone can learn to use the Tarot. It's a little journey of discovery and intuition. Step-by-step, card-by-card. And this book and card pack is an excellent way to begin, as well as the perfect reference for those who are already on their way.78 full colour cards and 160 page instruction book.
One of Us Is Next
Welcome back to Bayview High . . .It's been a year since the events of One Of Us Is Lying.But nothing has settled for the residents of Bayview. Not now someone has started playing a sinister game of Truth or Dare.Choose truth? You must reveal your darkest secret.Choose dare? Well, that could be...
A Simple Heart
'She decided she would teach him to speak and he was very soon able to say, 'Pretty boy!', 'Your servant, sir!' and 'Hail Mary!'' With pathos and humour, Flaubert imagines the unexamined life of a servant girl. Introducing Little Black Classics: 80 books for Penguin's 80th birthday. Little Black...
Light that Failed
Light that Failed - Stephen Holmes
Mouthful of Birds
Mouthful of Birds is the award-winning collection by Samanta Schweblin, critically acclaimed author of Fever Dream. Unearthly and unexpected, these stories burrow their way into your psyche with the feel of a sleepless night, where every shadow and bump in the dark takes on huge implications,...
Sea Prayer
A deeply moving, gorgeously illustrated short story for people of all ages from the international bestselling author of The Kite Runner, brought to life by Dan Williams's beautiful illustrations'The book may be brief, but it is beautiful, poetic - a distillation of his strengths' Sunday Times On a...
Carti de tarot - Universal Tarot Professional Edition
30 full col cards with gold foil impressions & instructions
The Film Book
Lights, camera, action ...enter 'The Film Book', stage left. Step into the world of cinema with 'The Film Book' - the films, the directors, the genres and the styles. Profiling 100 of the world's most influential directors and 100 key cinematic works, the book will take you through the changing...
Life Lessons from a Brain Surgeon
** THE SUNDAY TIMES BESTSELLER ** As heard on Chris Evans' Virgin Radio' **'You're amazing I could talk to you (Rahul) all day' Chris Evans'This is a gripping new book' The TimesWorld-leading neuroscientist and neurosurgeon Dr Rahul Jandial draws on his years of work with patients suffering from...
Key to Happiness
** FROM THE INTERNATIONALLY BESTSELLING AUTHOR ****Previously published as The Little Book of Lykke**"A wonderful guide to happy living. It's based on hard evidence and written with a wonderful sense of fun" Richard Layard, Centre for Economic Performance, LSE and author of HappinessHappiness is...
The Life-Changing Magic of Not Giving a F**k
'Genius' Cosmopolitan'The best book I have read recently . . . Absolutely blinding. Read it. Do it.' Daily MailThe bestselling book everyone is talking about - our favourite anti-guru Sarah Knight reveals the surprising art of caring less and getting more.Are you stressed out, overbooked and...
Ten Thousand Doors of January
'A gorgeous, aching love letter to stories, storytellers and the doors they lead us through . . . absolutely enchanting' Christina Henry, bestselling author of AliceACCORDING TO JANUARY SCALLER, THERE'S ONLY ONE WAY TO RUN AWAY FROM YOUR OWN STORY, AND THAT'S TO SNEAK INTO SOMEONE ELSE'S . . .In a...
So Good They Can't Ignore You
Cal Newport's clearly-written manifesto flies in the face of conventional wisdom by suggesting that it should be a person's talent and skill - and not necessarily their passion - that determines their career path.Newport, who graduated from Dartmouth College (Phi Beta Kappa) and earned a PhD. from...
Talking to Strangers
The routine traffic stop that ends in tragedy. The spy who spends years undetected at the highest levels of the Pentagon. The false conviction of Amanda Knox. Why do we so often get other people wrong? Why is it so hard to detect a lie, read a face or judge a stranger's motives?Through a series of...
BTS: Icons of K-Pop
BTS is the breakthrough K-pop band. For the first time, this unofficial biography tells the story of the Korean boy band with a global army of fans, who have propelled their heroes to the top of the charts all over the world.Seven good-looking boys - Jin, Suga, J-Hope, RM, Jimin, V and Jungkook -...
A Long Petal of the Sea
In the late 1930s, civil war gripped Spain. When General Franco and his Fascists succeed in overthrowing the government, hundreds of thousands are forced to flee in a treacherous journey over the mountains to the French border. Among them is Roser, a pregnant young widow, who finds her life...
Great Escapes Europe. 2019 Edition
Through ancient wonders, world capitals, and tiny places with infectious personalities, Europe packs some serious travel punches. The world's second-smallest continent makes up for size with its intricate cultures and abundant charms, boasting artistic masterpieces and architectural marvels as much...
Getting things done workbook
An accessible, practical, step-by-step how-to guide that supplements Getting Things Done by providing the details, the how-to's, and the practices to apply GTD more fully and easily in daily life The incredible popularity of Getting Things Done revealed people's need to take control of their own...
On the Origin of Species
In December 1831, Charles Darwin boarded the HMS Beagle, accompanying her crew on a five-year journey that crossed the Atlantic Ocean to survey the coasts of South America. As the expedition's geologist and naturalist, Darwin collected evidence from the Galapagos Islands and other locations which...
Yes No Maybe So
Jamie Goldberg is cool with volunteering for his local state candidate - as long as he's behind the scenes. There's no way he'd ever knock on doors to ask people for their votes…until he meets Maya.Maya Rehman's having the worst Ramadan ever. Her best friend is too busy to hang out, her summer trip...
Art
The hushed reverence of the gallery can fool you into believing masterpieces are visions that soothe, charm and beguile, but actually they are thugs. Merciless and wily, the greatest paintings grab you in a headlock and proceed in short order to re-arrange your sense of reality.' In inimitable...
The Complete Guide to Drawing
The Complete Guide to Drawing is a practical and comprehensive course for students of all abilities. With a wide spectrum of subjects to choose from, this clear and informative book will help the burgeoning artist to learn a broad range of skills and techniques, including the secrets of perspective...
Upheaval
'A riveting and illuminating tour of how nations deal with crises - which might hopefully help humanity as a whole deal with our present global crisis' YUVAL NOAH HARARI, author of SAPIENS** NEW YORK TIMES BESTSELLER**Author of the landmark international bestsellers Guns, Germs and Steel and...
Witches' Love Spell Book
Attain the love you've always dreamed of with this powerful collection of love spells. This enchanting volume includes 60 spells that use practical magic to infuse your life with love and passion, using readily available ingredients such as candles, flowers, and essential oils. Accompanied by...
Heureux qui, comme mon aspirateur...
La Roumanie, pays latin situe au sud-est de l'Europe, a connu dans les annees 80 la periode la plus tragique de son histoire : le regime totalitaire de Nicolae Ceausescu. Arrive au pouvoir en 1965, il domine cruellement son peuple en l'affamant, jusqu'a sa chute, il y a 30 ans, en decembre 1989....
Game of Thrones - Oathkeeper
Game of Thrones: Oathkeeper Collectible Sword is a must-have for any fan. The kit includes a collectible 4-1/2 replica of Oathkeeper, the famed sword made by Tywin Lannister and given to his son, Jaime Lannister, who in turn gifted it to his friend, Brienne of Tarth. Also included is a display...
City in the Middle of the Night
Entertainment Weekly's 27 Female Authors Who Rule Sci-Fi and Fantasy Right Now All the Birds in the Sky - Winner of the 2017 Nebula Award for Best Novel, Finalist for the 2017 Hugo Award for Best Novel
Japan Supernatural
Japan Supernatural presents wildly imaginative works by Japanese artists past and present, from historical master Katsushika Hokusai to contemporary superstar Takashi MurakamiJapan Supernatural takes readers on a journey of discovery of the astonishing array of yokai culture and yurei (ghosts) –...
P.S. I Still Love You
But suddenly they are together for real - and it's far more complicated than when they were pretending!A risque video of the two of them has been posted online. WillLara Jean ever live it down?Peter is spending more and more time with his ex. Has he stillgot feelings for her?A boy from Lara Jean's...
The $100 Startup
Change your job to change your lifeYou no longer need to work nine-to-five in a big company to pay the mortgage, send your kids to school and afford that yearly holiday. You can quit the rat race and start up on your own - and you don't need an MBA or a huge investment to do it.The $100 Startup is...
Are You Watching?
Ten years ago, Jess's mother was murdered by the Magpie Man.She was the first of his victims, but not the last.Now Jess is the star of a YouTube reality series and she's using it to catch the killer once and for all.The whole world is watching her every move.And so is the Magpie Man.
Last stop Auschwitz
Eddy de Wind, a Dutch doctor and psychiatrist, was shipped to Auschwitz with his wife Friedel, whom he had met and married at the Westerbork labour camp in the Netherlands. At Auschwitz, they made it through the brutal selection process and were put to work. Each day, each hour became a battle for...
BLACKPINK: Queens of K-Pop
This ultimate fan guide celebrates everything you love about BLACKPINK – the sassiest, most stylish girl group who are taking the music world by storm.Go backstage and relive Jisoo, Jennie, Rose and Lisa's incredible experiences, from their days as trainees to the moment they debuted and the...
The Narrow Corridor
'A must-read. Acemoglu and Robinson are intellectual heavyweights of the first rank . . . erudite and fascinating' Paul Collier, Guardian, on Why Nations FailIn this profoundly important follow up to their global bestseller, Acemoglu and Robinson provide a powerful new framework for looking at...
1984
1984 has come and gone, but George Orwell's prophetic, nightmare vision in 1949 of the world we were becoming is timelier than ever. '1984' is still the great modern classic 'negative Utopia' - a startling original and haunting novel that creates an imaginary world that is completely convincing...
The Last Hours: Chain of Gold
First print edition contains special content, including bonus art and a new short story!From #1 New York Times bestselling author Cassandra Clare comes the first novel in a brand new trilogy where evil hides in plain sight and love cuts deeper than any blade. Chain of Gold is a Shadowhunters...
Educated
`An amazing story, and truly inspiring. The kind of book everyone will enjoy. IT'S EVEN BETTER THAN YOU'VE HEARD.' - Bill GatesSelected as a book of the year in THE TIMES, SUNDAY TIMES, GUARDIAN, NEW YORK TIMES, THE ECONOMIST, NEW STATESMAN, VOGUE, IRISH TIMES, IRISH EXAMINER and RED MAGAZINE...
House of Earth and Blood
Perfect for fans of Jessica Jones and True Blood, this is a blockbuster modern fantasy set in a divided world where one woman must uncover the truth to seek her revenge.Half-Fae, half-human Bryce Quinlan loves her life. Every night is a party and Bryce is going to savour all the pleasures Lunathion...
Everyday Tarot Mini Deck
Everyday Tarot takes a fresh approach to the cards, giving modern soul-seekers the tools they need to access their inner wisdom and create an inspired life. This charming package, featuring beautifully illustrated cards and a magnetic closure, will appeal to tarot veterans and novices alike!This...
Blood of Elves
The Witcher, Geralt of Rivia, holds the fate of the world in his hands in the New York Times bestselling first novel in the Witcher series that inspired the Netflix show and video games.For more than a hundred years, humans, dwarves, gnomes and elves lived together in relative peace. But times have...
Rich Dad Poor Dad
Taking to heart the message that the poor and middle class work for money, but the rich have money work for them, the author lays out a financial philosophy based on the principle that income-generating assets always provide healthier bottom-line results.
The 7 Habits of Highly Effective People
The 7 Habits of Highly Effective People, the beloved classic that has sold over 20 million copies worldwide, is celebrating its 25th anniversary with this reissue! With a new foreword, the wisdom of the 7 Habits still holds true after all these years. The 7 Habits have become so famous because they...
Ulysses
COMPLETE AND UNABRIDGED. With a new Introduction by Cedric Watts, Research Professor of English, University of Sussex. James Joyces astonishing masterpiece, Ulysses, tells of the diverse events which befall Leopold Bloom and Stephen Dedalus in Dublin on 16 June 1904, during which Blooms voluptuous...
School of life
We spend years in school learning facts and figures but the one thing we're never taught is how to live a fulfilled life. That's why we need The School of Life - a real organisation founded ten years ago by writer and philosopher Alain de Botton. The School of Life has one simple aim: to equip...
A Cup of Sake Beneath the Cherry Trees
'It is a most wonderful comfort to sit alone beneath a lamp, book spread before you, and commune with someone from the past whom you have never met...' Moonlight, sake, spring blossom, idle moments, a woman's hair - these exquisite reflections on life's fleeting pleasures by a thirteenth-century...
King of Scars
Nikolai Lantsov has always had a gift for the impossible. No one knows what he endured in his country's bloody civil war - and he intends to keep it that way. Now, as enemies gather at his weakened borders, the young king must find a way to refill Ravka's coffers, forge new alliances, and stop a...
Talking to Strangers
The routine traffic stop that ends in tragedy. The spy who spends years undetected at the highest levels of the Pentagon. The false conviction of Amanda Knox. Why do we so often get other people wrong? Why is it so hard to detect a lie, read a face or judge a stranger's motives?Using stories of...
Buyology
How much do we know about why we buy? What truly influences our decisions in today's message-cluttered world? In Buyology, Martin Lindstrom presents the astonishing findings from his groundbreaking three-year, seven-million-dollar neuromarketing study--a cutting-edge experiment that peered inside...
Mystic Mondays Tarot
Mystic Mondays provides you with a stunning tarot deck that is vibrant, beautifully illustrated, and ready to help you connect to your intuition.Includes 78 brightly designed cards with hardcover guidebook: This deluxe tarot deck offers fresh interpretations of each of the major and minor arcana in...
The Tell-Tale Heart
'Presently I heard a slight groan, and I knew it was a groan of mortal terror ... the low stifled sound that arises from the bottom of the soul.' Stories about murder, mystery and madness, portraying the author's feverish imagination at its creative height. Introducing Little Black Classics: 80...
The Testaments
In this brilliant sequel to The Handmaid's Tale, acclaimed author Margaret Atwood answers the question that has tantalized readers for decades: What happens to Offred? When the van door slammed on Offred's future at the end of The Handmaid's Tale, readers had no way of telling what lay ahead for...
BTS and Me
BTS and Me is the perfect way to record all of your favourite things about your favourite Korean boyband, Bangtan Sonyeondan.Packed full of fun fill-in activities, from quizzes to find out who would be your best friend, planning your ideal concert setlist and designing outfits for the boys to...
Capital: Volumes One and Two
Few writers have had a more demonstrable impact on the development of the modern world than has Karl Marx (1818-1883). Born in Trier into a middle-class Jewish family in 1818, by the time of his death in London in 1883, Marx claimed a growing international reputation. Of central importance then and...
Harry Potter Coloring Kit
This Harry Potter Coloring Kit is sure to cast a spell over muggles and wizards alike. The kit includes 30 illustrated cards with detailed designs of your favourite characters to complete, 10 coloured pencils, and 3 distinct magnetic frames to display your art.
Atomic Habits
NEW YORK TIMES BESTSELLER`A supremely practical and useful book.' Mark Manson, author of The Subtle Art of Not Giving A F*ck _____________________________A revolutionary system to get 1 per cent better every dayPeople think when you want to change your life, you need to think big. But...
Witches' Spell Book
Banish stress, ease tension, and add comfort, joy, and magic to your daily life with The Witches' Spell Book. This enchanting guide is a must-have for spell casters of all levels. Including 60 good spells for love, prosperity, good health, profound wisdom, and much more, this powerful collection is...
21 Lessons for the 21st Century
Fara descriere
Older but better, but older
With playful wit, worldly advice and savvy observation, the bestselling authors of How to Be Parisian tackle the Parisian art of growing up.Caroline de Maigret and Sophie Mas are back to amuse you, saying what you don't expect to hear, just the way you want to hear it.
Great Expectations
"What do you think that is?' she asked me, again pointing with her stick; 'that, where those cobwebs are?" "I can't guess what it is, ma'am". "It's a great cake. A bride-cake.Mine!" "Great Expectations", Dickens' funny, frightening and tender portrayal of the orphan Pip's journey of self-discovery,...
Gustav Klimt
Defining Decadence The legacy of Gustav Klimt A century after his death, Viennese artist Gustav Klimt (1862 1918) still startles with his unabashed eroticism, dazzling surfaces, and artistic experimentation. In this neat, dependable monograph, we gather all of Klimt s major works alongside...
Rick and Morty: Talking Pickle Rick
Rick and Morty -- the highest-rated original series in Adult Swim history -- is a certified pop culture phenomenon with millions of passionate fans, scads of merchandise, and top-selling books. This kit based on the notorious Pickle Rick will be a must-have for fans!
Humans
'F*cking brilliant' Sarah Knight'Very funny' Mark WatsonAN EXHILARATING JOURNEY THROUGH THE MOST CREATIVE AND CATASTROPHIC F*CK-UPS OF HUMAN HISTORYIn the seventy thousand years that modern human beings have walked this earth, we've come a long way. Art, science, culture, trade - on the...
Renegades
Secret identities. Extraordinary powers.She wants vengeance. He wants justice.The Renegades are a syndicate of prodigies―humans with extraordinary abilities – who emerged from the ruins of a crumbled society and established peace and order where chaos reigned. As champions of justice, they remain a...
Brancusi
Le present ouvrage retrace le parcours exceptionnel de Brancusi qui, par un long travail de sublimation de la forme, s'est attache a saisir l'essence des etres et des choses. Il met en valeur la singularite d'un artiste reconnu comme le pere de la sculpture moderne par nombre de createurs venus de...
Catcher In The Rye
Tells the story of a seventeen-year-old dropout who has been kicked out of his fourth school. This novel dissects the 'phony' aspects of society, and the 'phonies' themselves: the headmaster whose affability depends on the wealth of the parents, his roommate who scores with girls using sickly-sweet...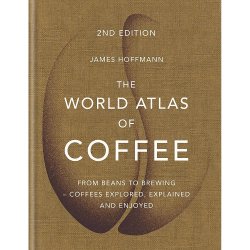 The World Atlas of Coffee
Coffee has never been better, or more interesting, than it is today. Coffee producers have access to more varieties and techniques than ever before and we, as consumers, can share in that expertise to make sure the coffee we drink is the best we can find. Where coffee comes from, how it was...
BTS
A fantastic and fun-filled quiz book on all things BTS, the breakthrough K-pop band with a global army of fans.Packed with puzzles, cool quizzes and great games, dedicated followers can enjoy testing their knowledge of the band to find out if they are true super-fans. Activities include fab fill-in...
Skin in the Game
Why should we never listen to people who explain rather than do? Why do companies go bust? How is it that we have more slaves today than in Roman times? Why does imposing democracy on other countries never work?The answer: too many people running the world don't have skin in the game. In his...
Defy Me
She was never meant for you.She was never meant for any of this.That girl was sentenced to death the moment I named her Juliette.Juliette Ferrars isn't who she thinks she is.Nothing in her world is what it seemed. She thought she'd defeated The Reestablishment. She thought she'd finally taken...
Becoming
An intimate, powerful, and inspiring memoir by the former First Lady of the United States'A genuine page-turner, full of intimacies and reflections' Evening Standard'A polished pearl of a memoir' New York Times'A rich, entertaining and candid memoir. And overall Obama's a fun person to sit...
The Illuminated Tarot
This brilliantly colored Tarot deck and instruction booklet will lead you to increased self-knowledge and enlightenment. The lavishly illustrated cards portray the major and minor arcana and can also be used for traditional card games.
Testaments
Margaret Atwood's dystopian masterpiece, The Handmaid's Tale, is a modern classic. Now she brings the iconic story to a dramatic conclusion in this riveting sequel.More than fifteen years after the events of The Handmaid's Tale, the theocratic regime of the Republic of Gilead maintains its grip on...
The Life and Opinions of Tristram Shandy, Gentleman
Introduces us to a group of memorable characters, variously eccentric, farcical and endearing. This book involves the reader in the labyrinthine creation of a purported autobiography. It anticipates modernism and postmodernism.
Harry Potter: Hogwarts School of Witchcraft and Wizardry (Tiny Book)
Explore Hogwarts School of Witchcraft and Wizardry with this collectible tiny art book featuring facts and art from the Harry Potter films. Go behind the scenes of the beloved Harry Potter films and discover all things Hogwarts! Meet students and teachers, explore the castle and grounds, and learn...
Heartstopper Volume Two
Boy meets boy. Boys become friends. Boys fall in love. An LGBTQ+ graphic novel about life, love, and everything that happens in between: this is the second volume of HEARTSTOPPER, for fans of The Art of Being Normal, Holly Bourne and Love, Simon. *Includes exclusive Tara/Darcy story!*Nick and...
Milk and Honey
A hardcover gift edition of Milk and Honey, the #1 New York Times bestselling poetry and prose collection by Rupi Kaur, which has sold over 3 million copies worldwide. Milk and Honey is a collection of poetry and prose about survival. About the experience of violence, abuse, love, loss, and...
The Sun and Her Flowers
A revised hardcover edition of the #1 New York Times bestseller the sun and her flowers by Rupi Kaur, author the #1 New York Times bestseller milk and honey. Her long-awaited second collection of poetry is a vibrant and transcendent journey about growth and healing. Ancestry and honouring one's...
Letters to a Young Poet
'What matters is to live everything. Live the questions for now.'A hugely influential collection for writers and artists of all kinds, Rilke's profound and lyrical letters to a young friend advise on writing, love, sex, suffering and the nature of advice itself.One of 46 new books in the...
The Psychology Book
All the big ideas, simply explained - an innovative and accessible guide to the study of human nature 'The Psychology Book' clearly explains more than 100 groundbreaking ideas in this fascinating field of science. How does the brain remember faces? What makes us choose one decision over another?...
Cilka's Journey
'She was the bravest person I ever met'Lale Sokolov, The Tattooist of AuschwitzIn 1942 Cilka Klein is just sixteen years old when she is taken to Auschwitz-Birkenau Concentration Camp. The Commandant at Birkenau, Schwarzhuber, notices her long beautiful hair, and forces her separation from the...
Necronomicon
'H.P. Lovecraft's reputation has grown tremendously over the decades, and he is now commonly regarded as one of the most important horror writers of the 20th century, exerting an influence that is widespread, though often indirect.'H.P. Lovecraft's tales of the tentacled Elder God Cthulhu and his...
The Sociology Book
All the big ideas, simply explained - an innovative and accessible guide to sociology. Part of the popular Big Ideas series, The Sociology Book introduces you to the subject that tells you all about what society is and what makes it tick. With over 80 ideas from the world's most renowned...
Dali
The most complete study of Salvador Dali's painted works yet. After years of research, Robert Descharnes and Gilles Neret located previously inaccessible works that epitomize Dali's depictions of the subconscious and its strange workings. Complete with updated captions, this opulent edition...
Coco Chanel
Coco Chanel is arguably the most significant influence on women's fashion in the twentieth century, a key designer to not only have captured a moment in fashion history, but to have shaped the fashion landscape in years to come.Coco's World is a compilation of Megan Hess' stunning illustrations of...
Death
When it comes to death, is there ever a best case scenario? In this disarmingly witty book, Julian Barnes confronts our unending obsession with the end. He reflects on what it means to miss God, whether death can be good for our careers and why we eventually turn into our parents. Barnes is the...
Book Lover's Cup of Tea
The perfect gift for any bookworm in your life, The Book Lover's Cup of Tea includes an innovative book-shaped tea infuser (titled A Tale of Two Ci-Teas) that offers two ways to brew: Dunk the entire book into your cup, or let the cover rest on the rim of your tea cup and hang the tea-filled pages...
No One Is Too Small to Make a Difference
The history-making, ground-breaking speeches of Greta Thunberg, the young activist who has become the voice of a generation'Everything needs to change. And it has to start today'In August 2018 a fifteen-year-old Swedish girl, Greta Thunberg, decided not to go to school one day. Her actions ended up...
Elegance
Join internationally acclaimed illustrator Megan Hess on an unforgettable journey to the global fashion capital to encounter ten iconic French designers: Chanel, Dior, Chloe, Saint Laurent, Givenchy, Balmain, Balenciaga, Louis Vuitton, Lanvin and Hermes.From the courts of Versailles to the cobbled...
K-Pop: The Ultimate Fan Book
K-Pop: The Ultimate Fan Book is your essential guide to all the bands, songs and styles behind the most diverse and exciting genre in pop music today.2018 was a breakout year for K-Pop (Korean Pop) on the global stage, with boy-band BTS reaching number 1 in the UK album chart and selling out live...
Paris: Through a Fashion Eye
Paris is an illustrated guide to one of the world's most-loved fashion cities by one of the world's most-successful fashion illustrators. In the second of her series of books on classic fashion destinations, Megan Hess takes you on a super stylish adventure through the French capital, showing you...
The Line
A deceptively simple adventure into the unknown using only paper, a pencil and a single lineWreck This Journal had a simple premise: destroy the book in all the ways you can imagine.The Line is even simpler: find pencil, start a line.As you move through the pages of Keri Smith's newest book, you'll...
Successful aging
INSTANT TOP 10 BESTSELLER *New York Times *USAToday *Indie List *Washington Post"Debunks the idea that aging inevitably brings infirmity and unhappiness and instead offers a trove of practical, evidence-based guidance for living longer and better."—Daniel H. Pink, author of When and Drive...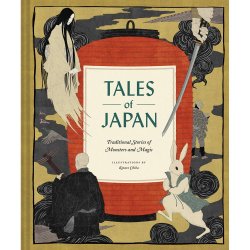 Tales of Japan
A goblin with no body and a monster with no face.A resourceful samurai and a faithful daughter.A spirit of the moon and a dragon king.This collection of 15 traditional Japanese folktales transports readers to a time of adventure and enchantment. Drawn from the works of folklorists Lafcadio Hearn...
Occurrence in the Immediate Unreality
This autobiographical fiction offers an intimate and unsettling account of Blecher's ideas of self-identity and the body. He explores the 'crisis of unreality' in relation to the human condition and shares his adolescent experiences of physical infirmity, social isolation and sexual awakening....
The Art of Making Memories
"Happy memories are essential to our mental health. They strengthen our identity, sense of purpose and relationships. Meik's new book will teach you how to create and remember happy moments and will change how you think about happy memories." Dr Rangan Chatterjee, Number One bestselling author of...
Theft by Finding: Diaries - Volume One
'He's like an American Alan Bennett, in that his own fastidiousness becomes the joke, as per the taxi encounter, or his diary entry about waiting interminably in a coffee-bar queue' Guardian review of An Evening with David SedarisThe point is to find out who you are and to be true to that person....
Twas The Nightshift Before Christmas
From the award-winning and million-copy bestselling author of This is Going to Hurt comes 'Twas The Nightshift Before Christmas, a humorous gift book and a love letter to those who spend the festive season on the front line of the hospital ward.Christmas is coming, the goose is getting fat . . ....